Not really. . . but my heart was certainly doing some incredible gymnastics that I'm certain included something like a series of back handsprings, a few layouts, and a couple of flawless toe touches, before finishing with a perfect split. Seriously, that's what it felt like when flowers arrived at my door on Saturday.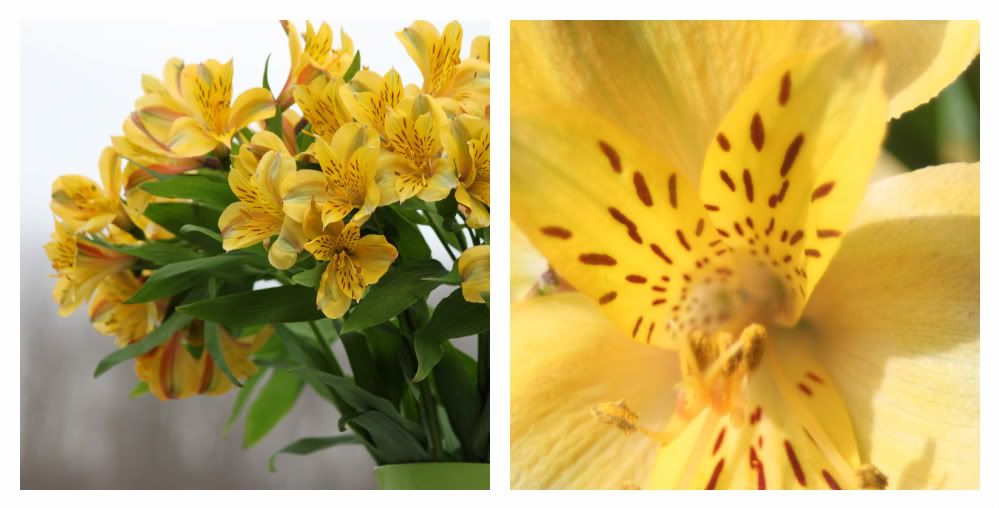 Aren't they pretty? Just the other day Chanelle and I had a discussion about happy colors. I told her that yellow is my favorite color. . . because yellow is a happy color.
My enjoyment of flowers in a new found phenomenon. It used to be that I could take them or leave them. It was nice to have them, but they weren't anything that I really thought about or needed. Something has changed over the last year, though, and I have come to crave their beauty. I have longed for the splash of color and aroma that they so selflessly give. Something about their delicate little petals completely lifts my spirit.
When these flowers arrived on Saturday morning they came with a little something extra.
That would be my "I'm-completely-shocked-surprised-overwhelmed-overjoyed" face.
My college roommate (a.k.a.
Trophy Life
).
And if flowers alone lift my spirits, flowers in the hand of this special friend sent my spirits soaring. I had no idea she was in the state and when the doorbell rang I expected a young girl delivering our Girl Scout cookies. Apparently Ms. TL and my husband had been planning this for a few days and I was shocked that my cannot-hide-anything husband had pulled this off.
I've always said that I don't like surprises. Saturday, I changed my mind. . . I love surprises.
For several hours I was given the gift of time spent face to face with this friend. Time with this friend who has been one of those journeyers with me throughout this difficult year. With each transition of conversation my heart expanded like a balloon. With each shared laughter and tear shed the heaviness that I had been feeling completely lifted.
Friendship. . . oh, how I value my friends. Women who have poured into my life, lightened my load, gathered the pieces, taught me to dream, normalized my craziness.
As we bounced the ball back and forth between her court and mine, I was struck again with how important this game is. This friendship game, that is. As much as I'd like to say that I've got this on my own or I can handle it. . . I need to know that someone gets it. To have someone say
"Of course that's how you are feeling and no way are you crazy for feeling that way"
is more valuable than gold.
Perhaps that makes me needy. . . If so, I'm okay with that.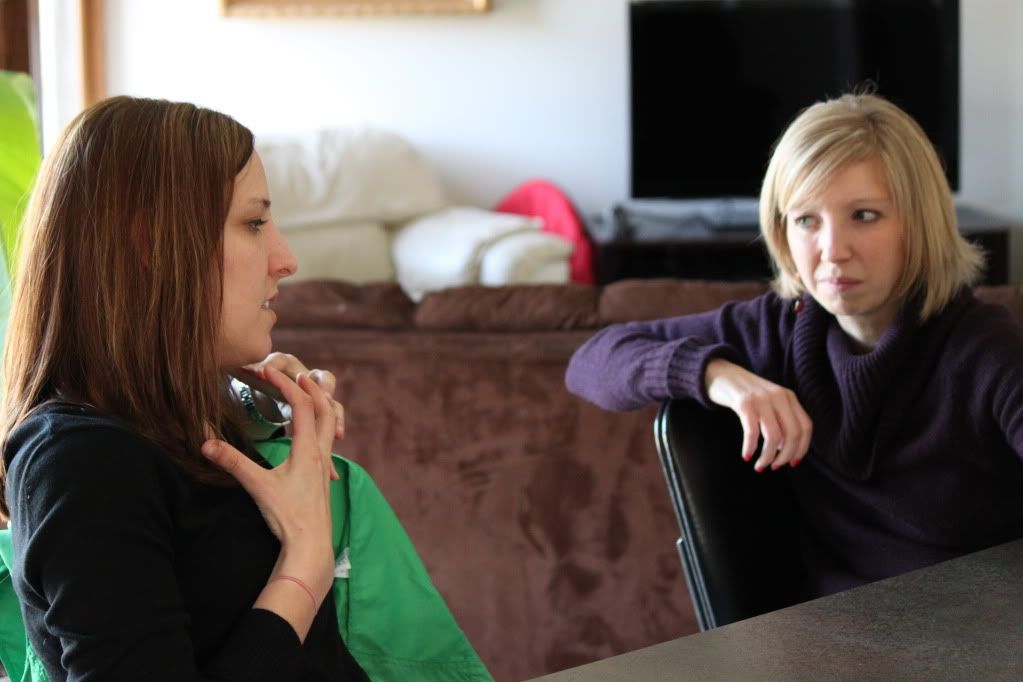 For me, I guess I've come to accept that sometimes the window my friends look through is less cloudy than my own, and sometimes I need to look through another window. Whether it be a thought, or a story, or a quiet nod of understanding. . . it feels good just to be heard and understood.
After my surprise guest and I parted ways, Chad asked if I had a good time. I was almost speechless as tears welled up in my eyes. I could only utter four words. . .
. . . my heart is full.
Thank you, T.L.
"We are all travelers in the wilderness of this world, and the best we can find in our travels is an honest friend."
Robert Louis Stevenson