I am battling a cold.
So far, the cold is winning. I've blown through (ha. . . blown!) four box of Kleenex in three days. My nose looks like I outlined it in a Rose shade of lipstick. Sleep has become somewhat of a challenge as the faucet that has replaced my nose seems to have a leak that keeps me up most of the night. Typically, a half dose of Nyquil will knock me out for the night and much of the next day, but alas, pregnant ladies are banned from such things. Sleepless nights lead to groggy days where patience runs short and survival is all I've got.
Yes, I'm being overly-dramatic, but who gets sick in July? Personally, I think it should be illegal.
It's easy when you I feel bad to only see the negative. (I was trained in grad school to own my feelings and not to put them on others. I don't have a right to put my experience on others. . . or so I was told.) When I am simply trying to survive the day I forget to see all that is good, lovely, and beautiful. In essence, I forget to be thankful.
Thus, another thankful post. Can you stand it?
1. My Supervisor
My supervisor is awesome. I meet with her about twice a month and she is a guide/mentor/helper in my field of work. Last week, though, she extended her realm of influence to my ever growing belly. When I walked into her office she handed me a large glass of a heaven. It's thick orange appearance was slightly intimidating, but since I trusted her. . . down it went. It was juice from her new juicer. Oh my. . . it had me at first sip and the very next day this was sitting on my counter top.
Seriously. . . This stuff is awesome. I've never been a big juice consumer. Actually, I never drink juice. However, there is something absolutely incredible about putting apples, oranges, carrots, peaches, broccoli, cabbage. . . etc. in this little contraption and out pours goodness.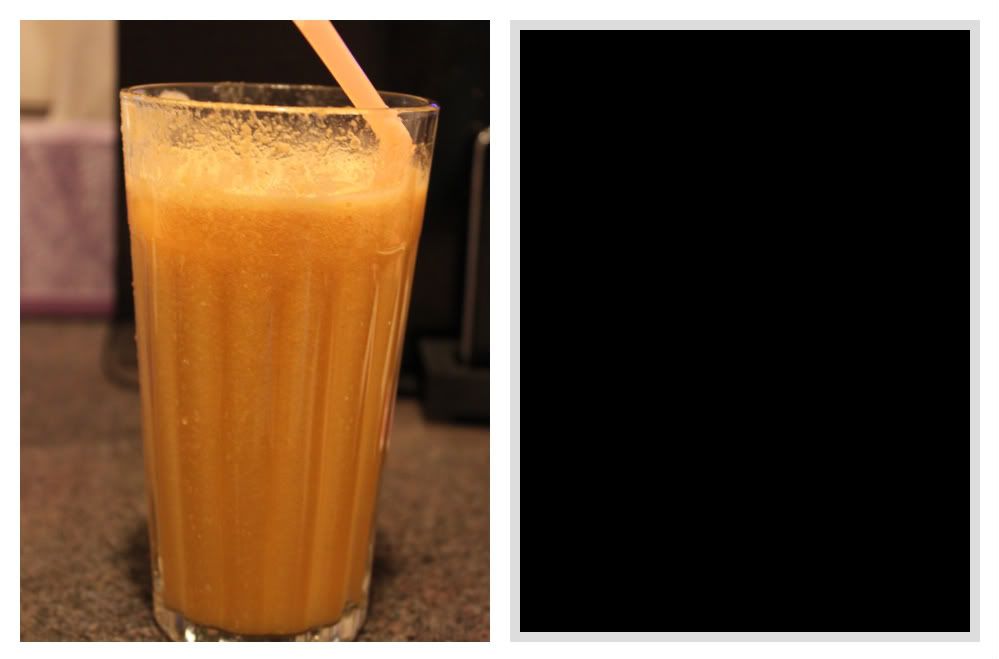 The bonus? Chad and the kids are consuming more fresh fruits and veggies without complaint. Can't beat that.
My supervisor is awesome.
******************************************

2. Market
We made our way to a few produce stands the other day. I love the atmosphere. . . the quaintness. . .the organic feel of it all.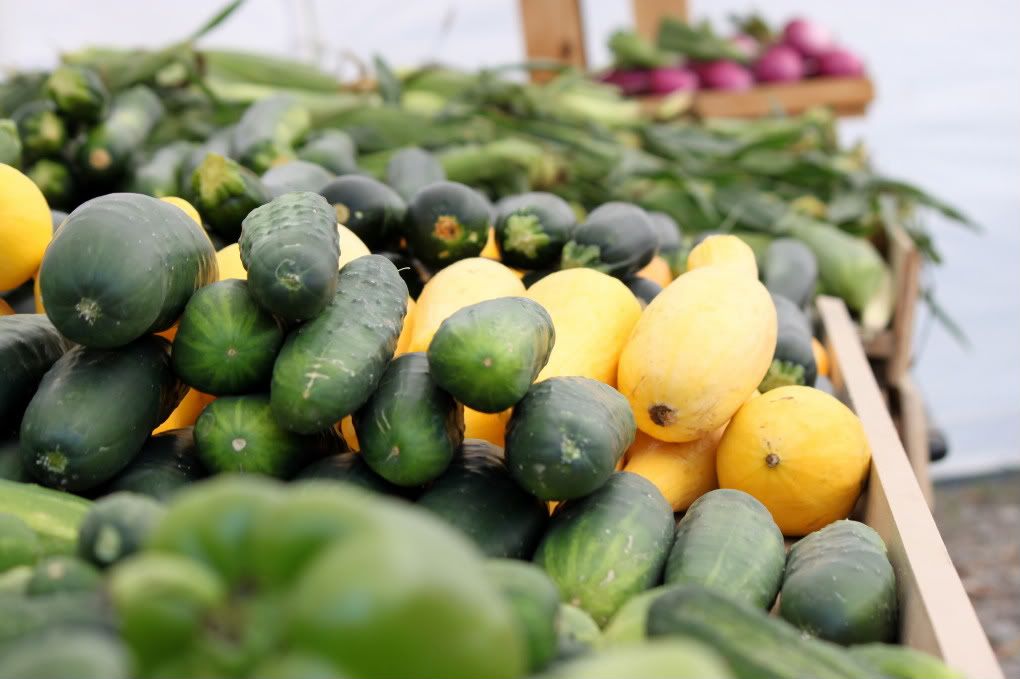 I love that you weigh your own produce and then place your money in a tiny bucket where you then count your own change. I love that there is just trust given in this tiny little community not far from our own. I smiled as I watched my daughter and her ongoing love affair with corn on the cob. I loved that she stared at it like a nervous thirteen year old bashfully looks at a crush.


Corn on the cob. . . her first love.
***************************************
3. Therapy
There are many forms. For me. . . it's running, blogging, and. . . baking. Over the past few days I've been enjoying some much needed time in the kitchen. After visiting the produce stands we brought home a lot of treasures.

What's a girl to do? We can only drink so much juice so. . .
Two loaves of Zucchini bread

Recipe here
Five peach cobblers

Recipe here.
Zucchini brownies (another sneaky way to get kids to eat veggies.)

My kids love these. Recipe here.
Some people have retail therapy. . . I have kitchen therapy. It was good.
*******************************************
4. Remembering
I love sunflowers. I always have. When I was a junior in high school and developed a stress fracture my parents gave me a little sunflower stuffed animal/pillow. I loved that thing. I even took it to college, right Trophy Life? I still have that pillow. Actually, Chanelle has it now.
When Chad proposed to me, he handed me a huge bouquet of sunflowers. They were stunningly beautiful. When I drive by sunflowers on the road I always smile and remember that special moment when he made his proposal.
This weekend I had an up close encounter with my favorite flower and I remembered.
He asked the question. . .

I said yes.

We both smiled.

Sunflowers make me happy.
Really, though, remembering makes me smile.
*****************************************
5. Words
It's no secret. I love beautiful words. Words that convey so eloquently the things that I have been thinking or feeling. As if this person or that person somehow pieced together all the things that were stored in my heart and then formed a sentence out of them. Perhaps that's why I love quotes so much. When I read words that resonate with me my heart quickens and my spirit stands at attention. That happened recently when I read this. . .
"I believe the nicest and sweetest days are not those on which anything very splendid or wonderful or exciting happens, but just those that bring simple little pleasures, following one another softly, like pearls slipping off a string."
L.M. Montgomery
I believe these words to be true. I know these words are a description of
our
life. Day in and day out we live our ordinary life and somehow, deep down, I know that it is far from ordinary. This life that we have been given is so full of moments that will be remembered, treasures that will be stored in our hearts, and memories that will be carried far beyond what I can see.
Enjoying a picnic, taking a walk, basking in the sun, laughing together, cleaning together, running errands together, being silly, being serious. . . being a family. . .





Our days are far from spectacular. Simple, at best. Oh but we love them. And I guess that's what life is all about. Loving where I am. Loving what I've been given. Enjoying what is right in front of me, rather than wishing I could be over there or out there. Simply being right here. And one by one, just like the pearls, the memories grow, the moments add up, and thankfulness overflows.
*****************************************
. . . and suddenly she forgets about her cold. . .