This word has been rolling through my mind all week. I have no idea why. I have found myself sitting on the porch watching Charlie and Chanelle play and getting lost in my thoughts about the future. I find myself gazing into a brilliant blue sky covered with clouds that match the fluffiness of cotton balls and losing myself it their hugeness. Sometimes, when I'm out with the kids we like to lay in the grass and play "I spy" with the animals we see in the clouds. Lately, I've found myself playing a game with those delicate, wispy, white things that fly through the air. I spy one and do my best to follow it with my gaze. Sometimes, I watch as it gently lands on the grass, but other times I lose it in the backdrop of the blue sky. In the early morning hours when I walk outside to run, I pause and close my eyes to listen to the sweet melodies of the birds. In these moments I am overwhelmed by a feeling. . . a feeling of complete peace.
Whimsical. Does this make me whimsical? I actually looked it up: Full of, or characterized by, whims; actuated by a whim; having peculiar notions; queer; strange; freakish.
Truth is. . . this doesn't really describe me. I tend to be practical, planned, and intentional in my daily life. I wear a watch. My job calls for common sense and practicality. I'm a mom who lives by schedules. I like structure and am thrown off my surprises. I like to know what to expect. . . and when.
However, there is this other (growing) part of me that is drawn in and intoxicated by the beauty of creation. Who longs to steal away in the early morning hours and get lost in the sunrise with only a journal in hand. A part of me that longs to spend an entire day sitting, thinking, dreaming and writing. A part of me that embraces surprises. A part of me that longs to lay on the ground and stare up into the sky and feel my smallness against its bigness.
In a practical world, such characteristics are not necessarily embraced. Dreaming is often seen as frivolous. A waste of time.
Slowing down? Well, it's just not productive.
I do it anyway, though. Stolen moments when it's just me in the quiet of nature. For a moment, I take in the intricacies and I am captivated.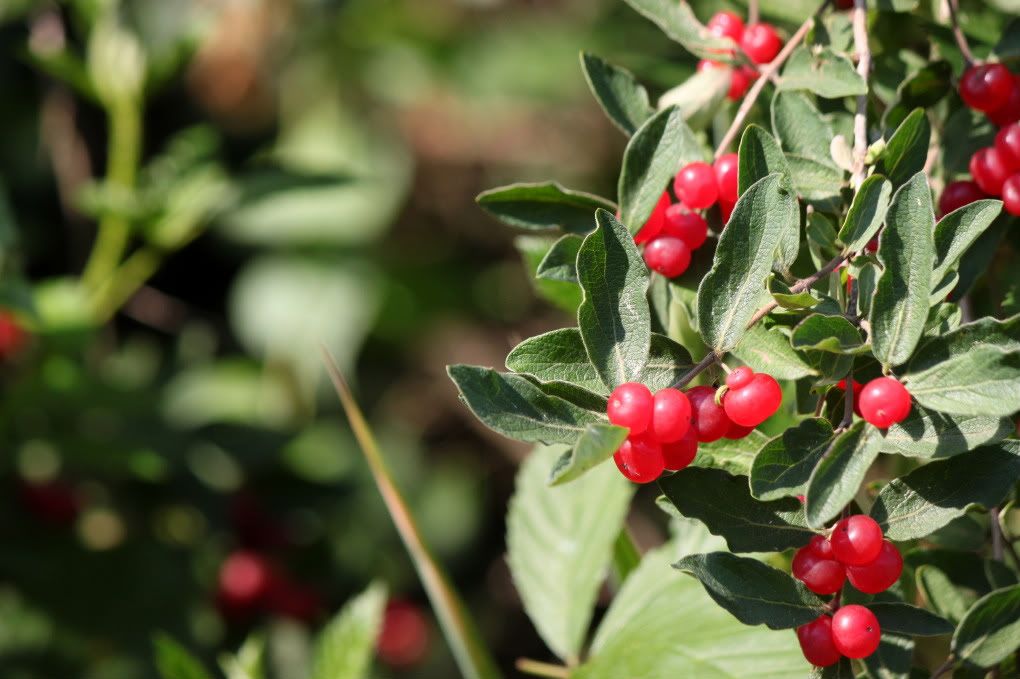 I don't often talk about my faith in this space. Still, I am a believer. A prayer. A journeyer doing my best to live a faithful life. One who goes to church. However, more than any church ever has. . . nature connects me to God in a way that is bigger and deeper than I have ever found inside the four walls of a sanctuary. I don't know what it is, but I am moved.

Delicate, wispy, white thing (defined by Running Chatter)

On some days I am moved to tears. Others I am moved to action. Or I am moved to sit. Moved to be. Moved to wait. Moved to go. Simply moved.

On some days I forget to slow down and look. . . and I miss it. One thing I know is that it's always there. And as we've reached the mid-point of summer I am doing my best to drink in every ounce of it's beauty. To look at it all though eyes of awe and wonder and to recognize and acknowledge the vastness that is all around me. Perhaps that makes me whimsical. . . or part whimsical. I can own that. In fact, I think I'm better for it.
Shakespeare said it much better than I ever could. . .
"The earth has music for those who listen."
William Shakespeare
Here's to a weekend of slowing down and really seeing the beauty that is right in front of us.