I was wearing a pale blue dress. Not like the pastel blue, though. It was more like the blue that falls between pastel blue and bold dark blue. I would call it a "happy blue". Maybe it was more like turquoise. That's it, turquoise. The dress came to about my knees. I'm pretty sure it had small puffed short sleeves. I think I had white shoes on. I think it was during the summer. I don't know for sure, but I'd bet good money that I was wearing those white frilly socks. You know the kind I'm talking about. Flowery, frilly, girly.
I can't be 100 percent sure that all of those facts are accurate, but it's how I remember it in my head. In my mind, it's clear as day. You know how the mind can be, though. The years can play tricks on you. The mind sometimes remembers things that weren't ever there. Sometimes, the mind can rewrite history. For the most part, though, I think my memories are correct. I think that's how it was–the blue dress and white shoes. I would have been 5 or maybe 6 years old. Five or six years old when the first pair of earrings were placed in my ears.
I was surprised when Chanelle approached me several weeks ago and asked in her quiet, timid voice, do you think I could get my ears pieced? Her request was followed by a nervous giggle. I could tell she was anxious, unsure about placing such a request before me. Truth is, we had talked about it before and she had little interest. Zero, really. She's in Kindergarten now, though. Bring on the blah, blah has x,y,z. Chanelle's friend at school has her ears pierced and suddenly, my girl was interested.
Chad and I discussed it and decided we would surprise her on her birthday. As soon as the decision was made, I began reflecting to my own milestone ear piercing experience. I found a few vague memories buried in my mind. A few memories that I think are correct–the blue dress, white shoes, etc. They are vague. But you know what isn't vague? What isn't vague is the 'who'. I remember who was there.
My Mom was there. And my Mom's mom, my grandma, was there. It was a special day for the girls. A trip to the mall. A milestone experience. Generations, together, making memories.
And that's how it happens. . . memories turn to feelings, feelings turn to sadness, sadness turn to wishing. . .
I wish she were here. . . I wish my Mom were here.
There has been a lot of that lately. A lot of wishing and missing and a whole mix of feelings that, quite frankly, suck. Birthdays, transitions, moving and lots of changes have left me wishing I could pick up the phone and have her ear and hear her words.
Three and a half years later "permanent" is still hard to grasp. Forever is hard to wrap my mind around. Three and a half years later there are still days when I don't believe it. Days when I can't believe she's never coming back.
Forever. Never. Gone. Words with such finality.
I know there is no changing it so I do all I know to do. I let the tears fall. I talk to Chad. More tears fall. And then I come here and I write. It doesn't change anything, I know, but somehow, my heart lightens when I write it down. When I express it. When I'm honest.
So on the night of October 23, the night before Chanelle's birthday, I sat in our dark living room and cried while Chad sat across from me. My quivering voice spoke what I was feeling, I want Mom to be with us tomorrow. I want Mom to see Chanelle get her ears pierced. I want her to help me be a Mom. I don't want to do this without her.
Chad listened, as he always does and didn't say what we both know. . . I have no choice.
So, we move forward.

On the morning of October 24th, I surprised Chanelle and told her we were going to the mall to get her ears pierced. True to form, Chanelle carried an
understated excitement as she, Meadow, my MIL and I drove to the mall. I
asked her if she would like to take the stuffed animal that she had
brought with her into the mall. She remained quiet but shook her head,
indicating a clear, "No."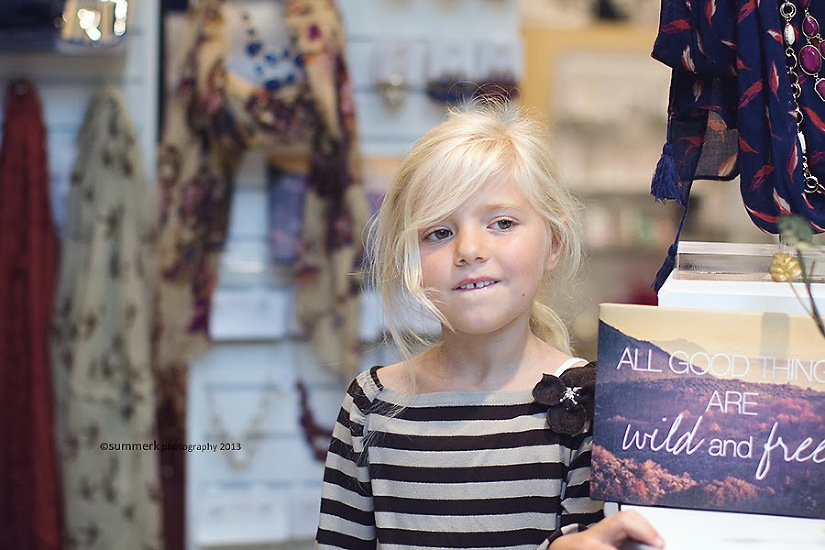 She walked beside me through the food court and down the center of the mall until we reached our destination.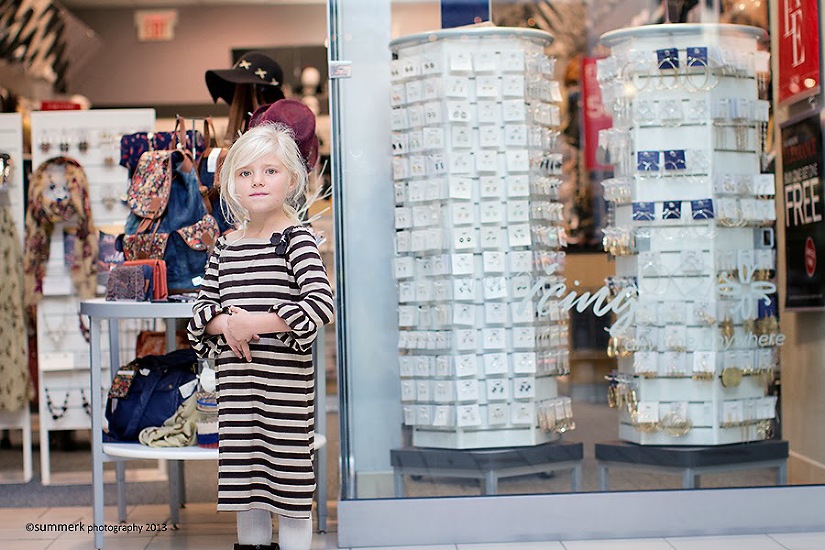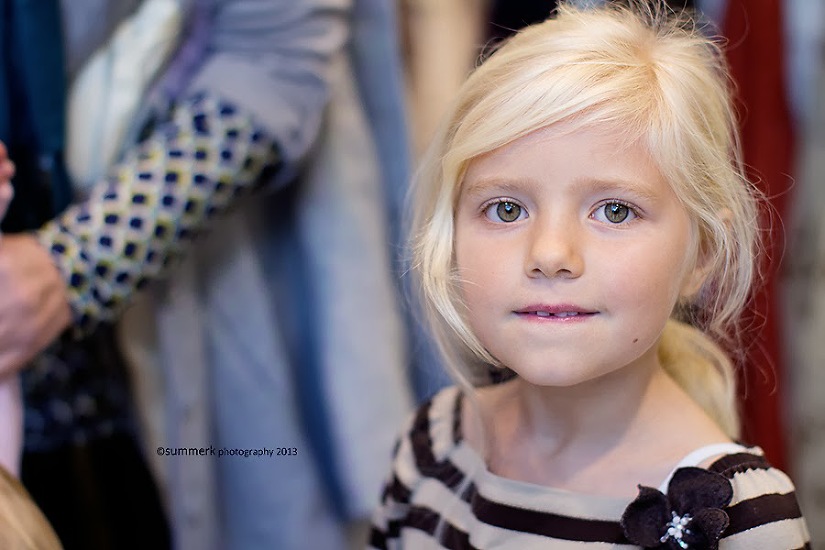 Determined. Focused. Strong.
After selecting the earrings she wanted, she climbed into the chair without a word. Would you like me to hold your hand, I asked her, reaching out for her. She shook her head and I stepped back.



Determined. Focused. Strong. My girl.


Not a word. Not a wince. Not a tear. Seemingly, fearless. One would think this is something she did every day.

In moments it was over. She hopped down with a smile on her face. I swelled with pride for my brave little lady.
Later I asked her, were you nervous? A little, she told me, but that's okay. I knew I had to do it.


And there you have it. The truth of life: Sometimes we are nervous. Or scared. Or even terrified. . . but we have to do it.
I'm proud of my little girl. She did it. And you know what? So did I.
I think my Mom would be proud.
I think she would be proud of both of us.
The journey continues. . .
"Death ends a life, not a relationship." –Mitch Albom