I've been anticipating it for months. I've been counting down days, planning activities in my head, and dreaming of one of life's most precious gifts. . . time.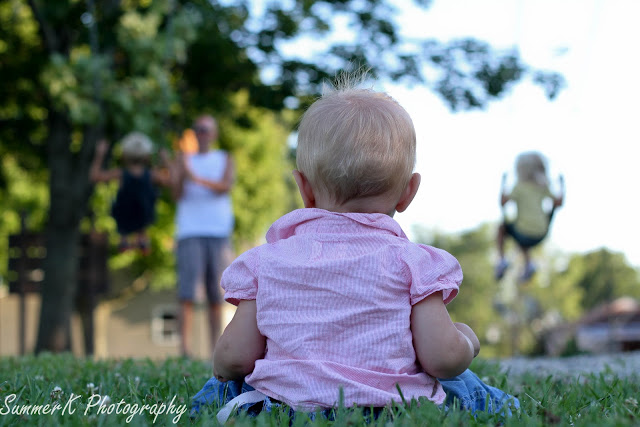 Chad took last week off work and we escaped town for a few days. We went to the place that I still call home even though it hasn't been my home for more than eleven years.
Home. . .
To be honest, I've been sitting here for quite some time. A hush has fallen over the house as three sleepy little ones and a tired bigger one have drifted to dreamland. I sit alone in our darkened living room, staring at the bright glare of the screen just trying to figure out how to write this post. Truthfully, I want to make it happy and pretty and lovely and describe all the laughs and smiles and memories made. And really. . . there was a lot of that. I ask myself. . . do you really need to mention that? I say to myself. . . talking about that will shadow all the good you want to remember.

It's no use, though, I'm not sure that I can write any more if I don't just say it.
Home is different now. Mom's not there.
As we were driving home from my Dad's with three worn out kids in the backseat I asked Chad. . . do you think I will always feel this? This sadness that something is missing?
Probably, he answered me.
Of course most days are just fine. We go about our business and do our thing and life moves on and time marches on. Joy is experienced, love is felt, and life is as beautiful as it always has been. . . or even more so, really. Always, always there is this dull ache that wishes. . . dreams. . . that it could have been different.
Oh, how I wish she were still here.
Being at home only heightened that feeling. Memories flood in like waves at high tide. I am slammed seemingly from every direction. . . In my mind I hear her voice, in my heart I see her smile, and with all my being. . . I wish it were different.
Please don't hear me wrong. . . I love going home. But two years later we are still healing and even though I don't talk about it here as much as I used to. . . it's still there. I wish she could see me be a Mom. I wish I could talk to her about cooking and how to discipline and how she balanced life and the latest James Patterson book. I wish she could tell Charlie, Chanelle, and Meadow story's about what I was like when I was little and the crazy stunts I pulled like hiding dinner I didn't want to eat in the cupboard. I wish I could hear her say to Charlie, you are just like your Mom. . .
. . . but I can't. So, the story telling is up to me. And I made sure that my kids heard plenty of stories last week. The place I was most excited to take them was my most favorite place on earth. This beautiful park in my hometown. . .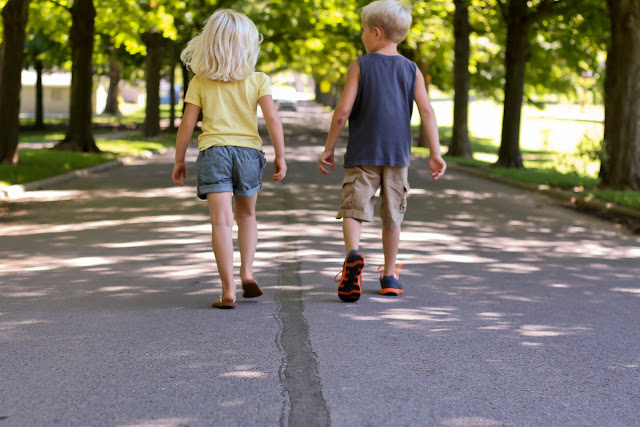 I force fed them stories of cross country races, hours of journaling, friendships made, and even of the time my picture was in the paper with Katy and Stacey as we walked down this very street during junior high. Watching as they played on the exact same rusted and outdated playground equipment that I enjoyed as a child was like food for my soul.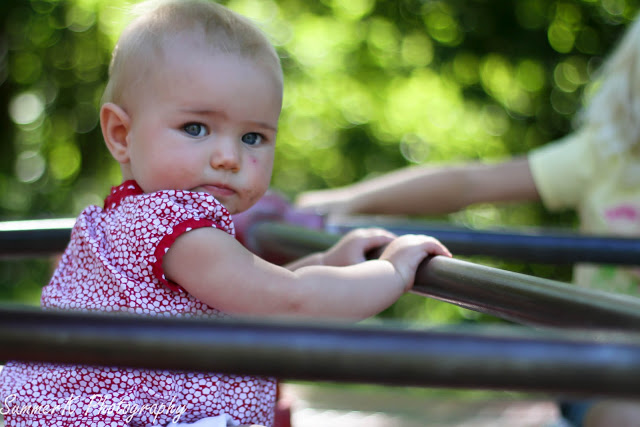 As I shared my treasured memories, we simultaneously added a chapter to our own Book of Memories as Chanelle made her way across the monkey bars for the very first time. Oh, the celebration that ensued was fabulous and included a much deserved Dairy Queen treat.



One of the most anticipated activities of the week was our visit to the pool. . .

. . . can't you tell? Meadow was pumped. It didn't take long for her to perk up, though. . .

It feels like yesterday that I spent almost every day at my hometowns city pool. Seriously, as I looked around it appeared that
nothing
had changed. The rules were the same, the rusty old bench that sat right outside the fence was still there, the sounds, the smells, and seriously. . . is that the girl that wore the other half of my "best friend" heart necklace over there?


Maybe not, but I was struck by how many things have remained the same, despite the drastic changes I have experienced in my own life. I found those rules and that fence and those sights and smells oddly comforting.
I lived in my hometown all of my pre-married life, so you would think that nothing was a surprise to me. Not so. One day we decided to drive up the road 20 minutes and found a lovely and almost completely deserted beach.

Jackpot.
Oh my. I had three happy children and one happy husband. Charlie and Chanelle dug their feet into the sand, built sand castles, swam, and laughed and played to their hearts content.



And Miss Meadow? Girlfriend, loved the beach. . .


I mean, really, really loved it. . .

I'm not sure I've ever seen her so content.
But as much as we filled our time with a lot of running and going and doing. . . we did our fair share of sitting and being, too. One afternoon while Meadow napped I took Charlie and Chanelle to a park down the street. It was hot and quiet and my exhausted little ones were happy just to sit under a tree and dig in the dirt.
It was during this quiet afternoon that it all felt so surreal. Me, a Mom?
During those moments I thought back to the timid girl that grew up in this town and I tried to remember what that girl had hoped for. I thought about the dreams she had and attempted to recall what she wanted for life. I thought about how little that girl knew. How she could have never dreamed up the cards that life had dealt her–both the wonderful and the challenging. As I sat there and watched Charlie bury seeds in the ground and Chanelle dig her nails into the loose earth I couldn't remember anything about what that girl had hoped for. All I could think about is how incredibly blessed I really am.