"Daddy is going to kill me." I said through laughter as I watched the scene unfolding in front of me.
Bubbles floating through the air. Water shooting from one end of the living room to the other. Giggles bursting out of the mouths of three little ones who were overjoyed at hearing the news that school was canceled for the day.
After a few minutes Chanelle spoke up. . .I hope Daddy doesn't kill us.
I wondered how her five year old mind processed my previous statement.
Don't worry, I told her. He won't kill you, he will kill me.
Without missing a beat she responded, No, he will kill Missy. Beach day was her idea.
I'm raising a smart girl. She knows. . . if you can pass the buck, you might as well do it.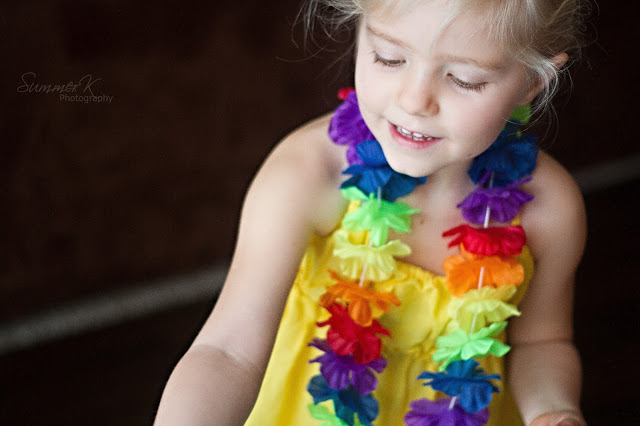 It's true. It was all my good friend Missy's idea. After reading my previous blog post she suggested that we beat our winter blahs with a beach day.
I thought that was a great idea and immediately the wheels in my head began to turn. On Tuesday I watched the forecast like a hawk willing the winter storm to approach our area. Every forecaster had a different scenario and I cautioned the kids not to get too excited. . . we might not get the snow, I told them. As I put them to sleep that night they made their request known, Jesus, please let it snow.
I received the call at about 5:30 a.m. No school on Wednesday, March 6. Charlie came out at about 6. . . do we have school?
I answered and waited for the celebration. BEACH DAY! BEACH DAY! WE'RE GOING TO HAVE A BEACH DAY!!!!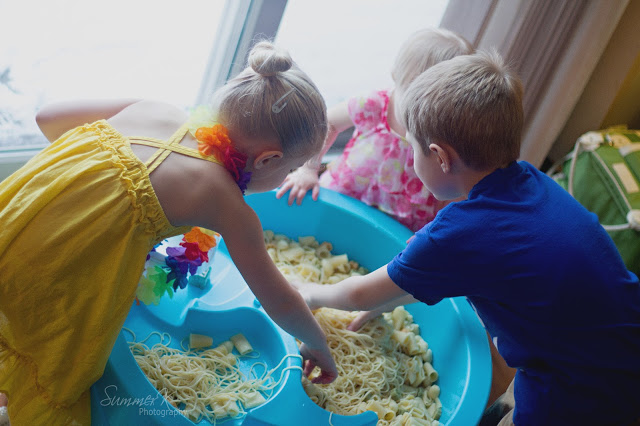 The festivities began with our version of sand. . .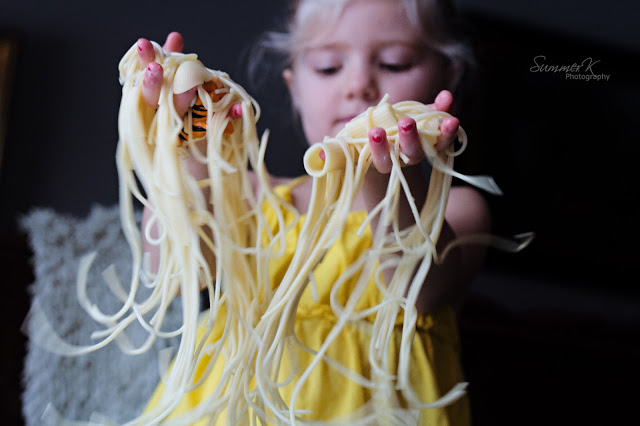 What can I say? It's as close as we were going to get.

They dug their hands deep, buried toys in the noodles, splashed in the noodles and. . .

Ate the noodles. . . (eww, I know.)

Charlie and Chanelle were beside themselves with excitement and Meadow carefully and deliberately found her way through the gooey mess.
I fear I am promoting an ADD mentality in our home. What's next? What's next? What's next? What's next?. . . . was the mantra for the day.
Truly, it was exhausting.
There were bubbles. . .

There were balloons. . .


Water guns. . .

Sunglasses and lei's. . .

There were drinks in coconut cups. . .

. . .and then there were more noodles. . .

You're tired just hearing about it, aren't you? I think Meadow hit her limit about mid-morning.
When we noticed she had disappeared from the living room we went looking for her.

She was in her laundry basket in her closet. I think she had enough of the beach for one day.
Shortly after we coaxed her out of her closet we heard the garage door open. Chad was home from plowing snow through the night.
Chanelle froze. . . uh-oh. . . (I wondered if she was thinking we were going to get in big trouble.)

He didn't kill us, but he did shoot at us. . .