I can't believe I did it. Really, I just can't believe it. There were some close calls. Some almost slips. Some, cover ups needed. But in the end. . . I made it. I never spilled the beans.
It was hard. It was hard to send our kitty visitors packing. To continue to shoot down Charlie and Chanelle's persistent appeals of can we please get a dog? It was hard to hide my own excitement as we awaited her arrival. It was difficult to hide the many email updates we received about our newest family member.
They never caught on. They never noticed our quiet whispers and the oohs and ahhs over email updates of Taza's progress. Thankfully, we've become great liars. (It was for a good cause.)
Some conversations that occurred as recently as the last several weeks:
Chanelle: Can we please get a dog?
Me: No. It's just not the right time now. Our life is too crazy.
Chanelle: When do you think we will get a dog?
Me: I'm thinking in about three years–when you are 10.
LIE.
Chad: If you could only have one thing for Christmas what would it be?
Charlie: A dog!
Chad: Sorry, bud. It's not going to happen. It's going to be several years.
LIE.
We've been anticipating bring her home since early October. Our pick up day was the day after Thanksgiving. Chad made sure to document every moment. You can find it here.
Honestly, I was so nervous after having anticipated this event for weeks and weeks, I could barely hold my camera steady. Their reactions were priceless. . .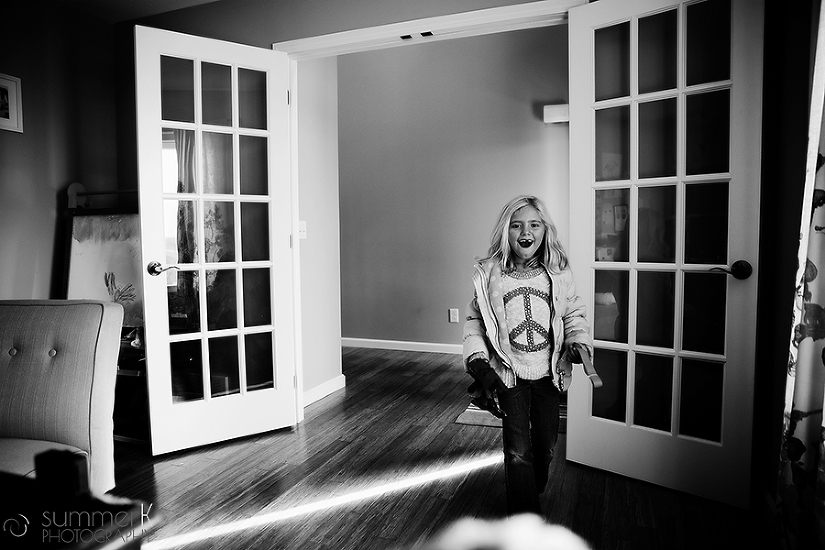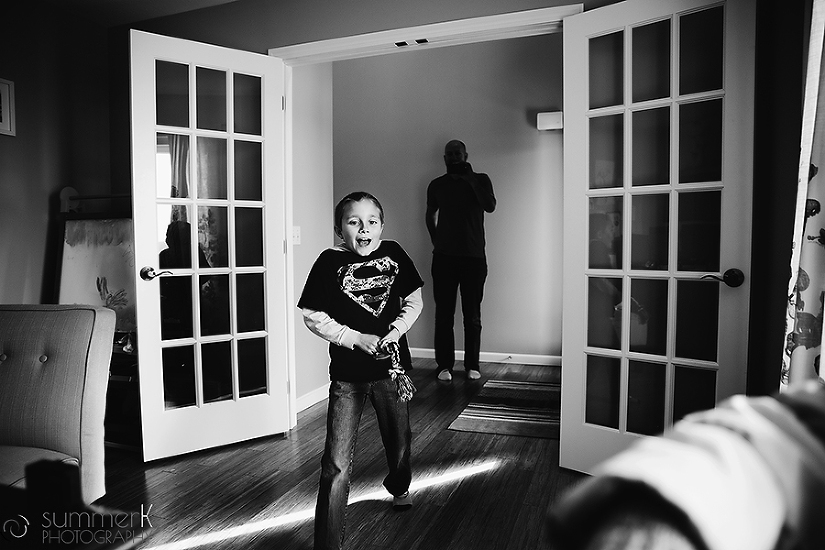 I think it took a while for the kids to understand that this wasn't another animal stopping for a short stay at Hotel K. The repeated phrase of the last few days has been
I can't believe she's ours! I can't believe she's ours!
Chad and I grew up with dogs and we were just waiting for the right time to bring the experience to our kids. The time just seemed right.
We love her.
She's one of us.
I suspect that the time will be short before we find ourselves saying, I can't remember a time without her and how did we ever live without her?
Our home is fuller and slightly more chaotic at the moment. And we'd have it no other way.
She's a Golden Doodle.
Her name is Taza.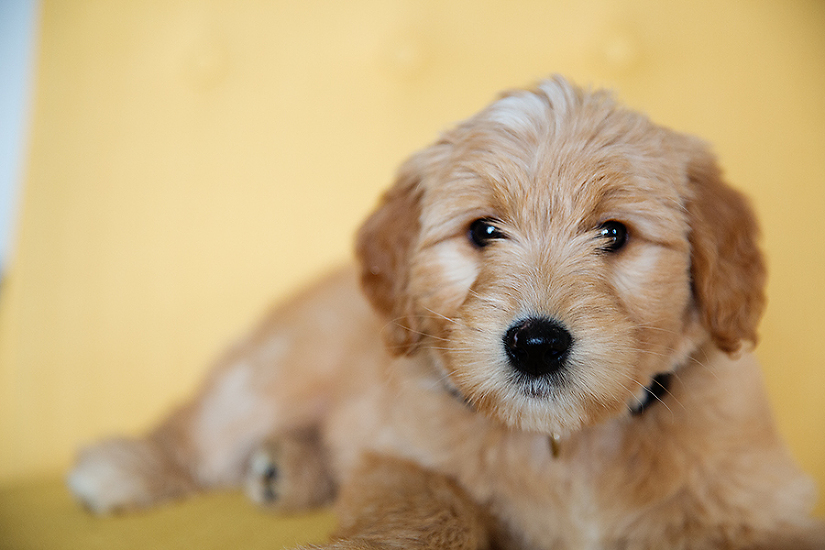 Have I mentioned. . . we love her. . .









She fits us like a glove.
*********************************
Have a beautiful Monday, Friends. December is upon us!
More later. . .