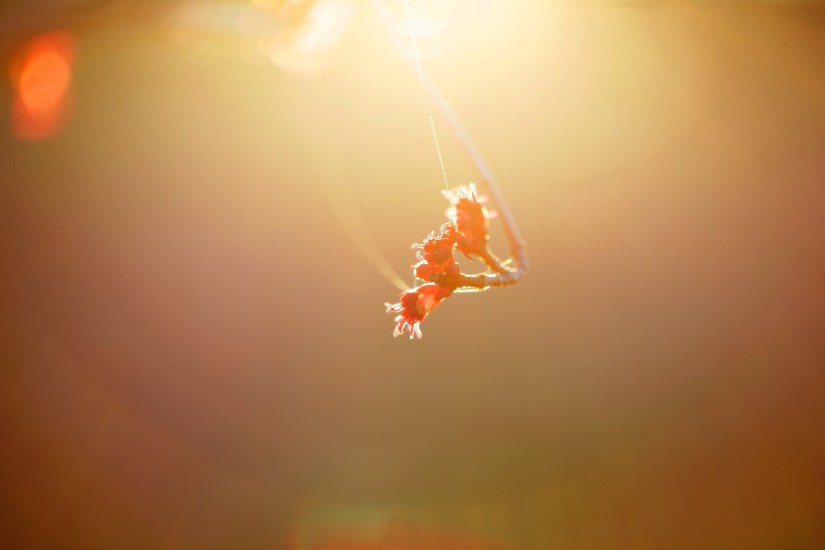 Two weeks ago I had the rare opportunity to be in the grocery store by myself. There was no tiny voice from the cart's front seat telling me endless stories of everything and nothing at all. There wasn't a voice of always hungry grade-schoolers begging for this or that. On this particular day, not even a grocery list pulled my eyes from the aisles and aisles of the stores offerings and there was no clock telling me where to be and when. On that day, two weeks ago, I was free to roam at my own pace and my eyes were free to drift where they willed.
I wandered aimlessly in the produce section of the store, examining items that I so often rush by in my attempt to cross items off my list with the broken crayon that I found at the bottom of my purse. I carefully bagged pears and apples before heading to a spot where a yellow sign pointed out a SALE on asparagus. I pushed my cart toward the asparagus and paused to avoid a head on collision with what appeared to be a grandmother pushing a cart that held her young grandson. I smiled and let the woman pass and noticed another woman pushing a cart following closely behind the grandmother and her grandson. This second woman pushed what I am certain was her daughter. In a moment, it was obvious what I was seeing–a mother and daughter grocery shopping together early on a Saturday morning.
I stood back for a moment and watched as the mother and daughter examined the on SALE asparagus together. I watched as they discussed the best way to prepare the vegetable. (Grandma insisted steaming and daughter was going to grill hers.) I watched as they took turns talking to the little ones in their carts. I watched and smiled at a scene as beautiful as the fiery sun resting on the horizon at the last light of the day–mother and daughter doing life–together. The scene nearly took my breath away and I thought to myself, that would be so nice. . .
Six years ago today my world was rocked when we lost my Mom. Six years ago today I became a daughter without a mother. Six years ago today I wasn't sure how to move forward. Six years ago today everything changed.
I will always pause on this day. I need to pause on March 29th. I need to remember. On this day, each year, I give myself permission to feel it. I mean, really feel it. To think about it. To dream.  To wish. To wonder. . . what would have been. . . could have been. . . should have been.
On this day, I remember the call from my Dad and the way my breath caught in my lungs when I heard his words, Mom passed away. I remember the way I fell to my knees with the news that she was gone. I remember the way Charlie, so young, gently handed me my Bible as my inconsolable tears fell. I remember that sleepless night and how I fought hard to grapple with a world that didn't have my Mom in it. I remember thinking it was just a bad dream–that I would wake up and she would be here.
Six years later it's still sinking in. . . She's not coming back. I'll never have a Mom again.
Recently a dear friend sent me an email with these words, . . there is something about a mother that no one can replace. In spite of the challenges that can be present in our relationship with them, they provide an element in our life that is unique solely to them. They love in ways no one else can, and support and provide in ways special to their own personalities.
That's just it. If you're lucky (and I believe I was) your mom loves in ways that no one else can. It's a mothers love. I miss that today. I miss her. I wish she were here to see. To see all the beautiful things that have happened in the last six years. I wish she could see how Charlie's dimples shine when he smiles. I wish she could listen to the quick wit of Chanelle. Oh, and how I wish she could meet our Meadow and see the shining light she is in our family. I wish she could see the twists and turns of our lives over the last six years. I wish she were here for all the big moments. But more than that? More than the big changes and the great mountains we've climbed, I wish she were here for the little things.
I wish I could tell her that I've discovered avocados and I wish I could get her to try them. I wish I could tell her about the way our wind chimes sound on a windy day. I wish I could tell her that we have a dog. I'd love to tell her how much I love New York City. I wonder if I could get her to take a trip with me? I wish I could tell her about Meadow's imaginary friend or they way Chad has become an incredible cook. I wish I could pick up the phone again and talk about nothing, like we used to, several times a day. I wish we could walk through a grocery store together and argue about the best way to prepare asparagus.
Six years later I've come a long way. My dad's wise words in the days after we lost her still ring true. . . How are we going to get through this? I asked him. We take one day at a time, Summer, he told me, and before you know it, you'll look back and be surprised at how far you've come.
He was right. Six years ago I could have never imagined the distance I would travel. I could have never envisioned the domino effect of her loss on my life. Six years ago the heaviness of the grief was almost more than I could bear. Six years ago I didn't understand that when I allowed it, beauty would rise out of the ashes of my grief. More beauty than I could have ever imagined.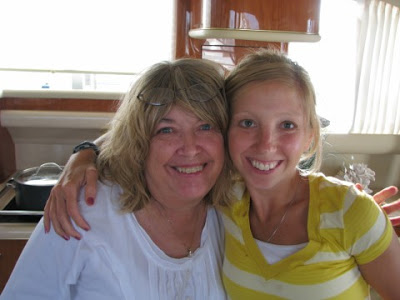 Still, today, six years later, I allow myself to feel it. . . I wish she were here to see it.