I stopped writing for a time.  For a season.
In my mind it went something like this: What do I have to say that hasn't already been said?

Day in and day out I scroll by articles on parenting, spirituality, health, fitness, politics, and world events.  Articles that tell me that I should do this or a shouldn't do that.  I should believe this or I shouldn't believe that. Articles that tickle my sensitive side or stoke my fiery side. I see stories of life altering events and words written eloquently by writers calling me to action, to movement, to go, to do.
I'm left thinking, what can I possibly add to the conversation?
Nothing I have to say is earth shattering.  Surely, nothing I have to say will change the world.  My words often feel so small and quiet in a world full of big, loud words.  My world is such a small one in the big wide world.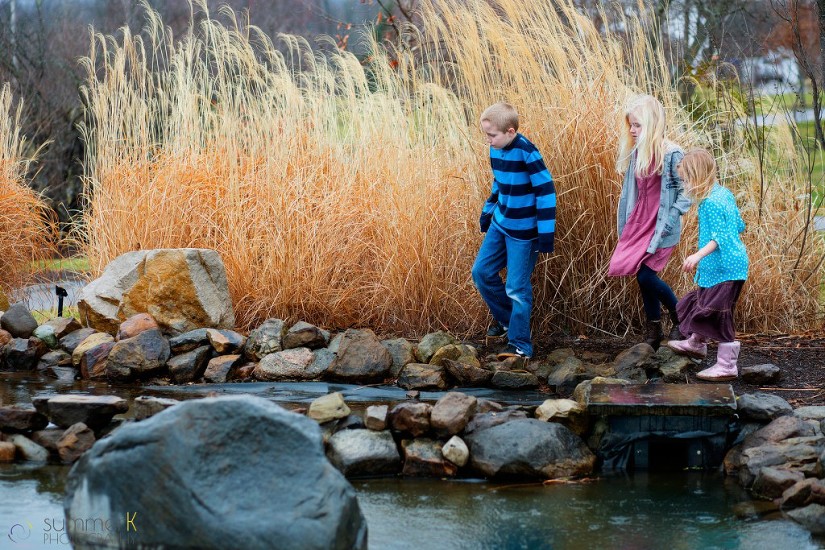 But then, from the spot where I stand in my kitchen,  I hear a noise: thunk. . . thunk. . . thunk. . .
It's slow at first. Thunk. . . thunk. . . thunk. . . and then it gets progressively faster: thunk. thunk. thunk. And it ends really fast: thunkthunkthunkthunkthunkthunk.
I don't have to turn around to see what it is–I already know.  I smile to myself before looking toward the stairs to see Meadow in her warm, fuzzy, footie p.j.'s finish her graceful dismount from her rear-end descent down the stairs.  She likes to see how far up her leg the bottom of her pant leg travels before she gets to the end of the stairs.  A successful trip happens when she can see her knee at the bottom. Unfortunately the footie p.j.'s prevented this extra fun part of the game.
In that moment I think to myself, I wonder how long she will do this?  I wonder when she will no longer descend the stairs on her rear? (Except in my mind I thought "butt" because we don't really say 'rear' in our house, but 'butt' seemed too crass to write.)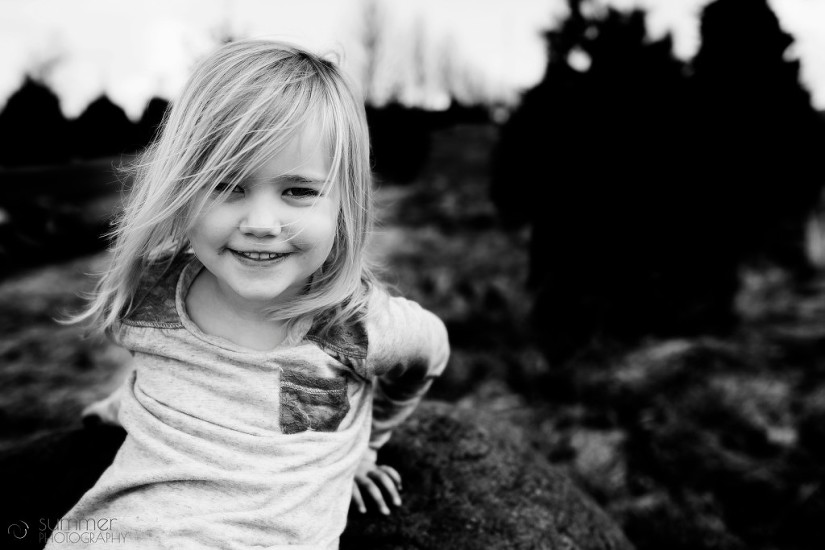 Just yesterday I was in the shower and I heard the inevitable knock on the bathroom door. (Because, for some reason during this 10-minute period everything is urgent.)
Knock, Knock, Knock. (tiny rattle on the door)
Me: I'll be out in a minute.
Meadows tiny voice: I have to show you something!
Me: I'll be out in a minute. (Confession: I've recently gotten smart and lock the door while I shower, because, FOR THE LOVE, can I have 10 minutes for ME?!)
Meadow: I really have to show you something!!
Me: (Because I'm a sucker for Meadows little voice.) I'll be right there, I call as I drag myself from the shower and wrap a towel around me and open the door to my littlest.
Meadow: Mommy, look at what I can do! I can make a goose noise. . . HOOOOONK!!! HOOOOOOONK! HOOOOOONK!
Again, I think to myself, I wonder how long this will last?  This season of her wanting me to know and see everything she does?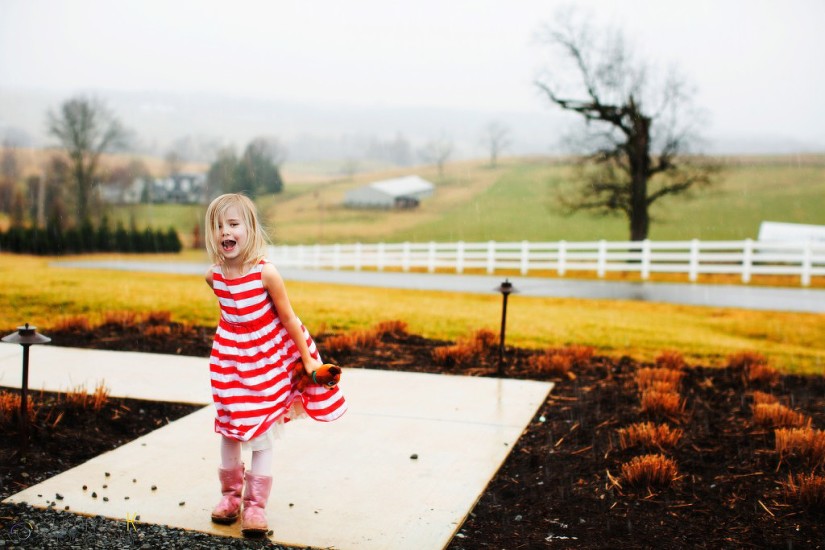 All I can think is this: I want to remember this.  This season.  These days.
Meadow's silliness. . .





Chanelle's Uniqueness. . .





Charlie's craziness. . .




I want to remember.


And that's why I write.
I write because these days are sacred and the sacred is worth remembering.  I write because these days are moving so fast and if I don't write it down, I'm not sure I'll remember. I write because, in the end, I want to give them something. . . I want them to have my words.


I have nothing to sell the world.  I have no desire to provoke controversial discussions or  convince anyone to believe this idea over that one.  I don't have grand illusions (delusions?) of changing the world with my simple little words of my tiny world.  My reasons are quite selfish really.  I come here simply to record our story.  My story.  The story of motherhood.  Motherhood with a camera.  Motherhood with a business.  Motherhood the feels a fierce love for three tiny lives.  The story of holding on and letting go.  The story of figuring it out as I go.  The story of celebrating the little moments. The story of failure.  The story of the journey. . .







And when I quiet the voices outside that tell me that there is no point, when I silent the voice that says, it's not worth it, I remember the value of this space.  Slowing down to write it down forces me to see it. . .










Life is beautiful.





Amazing, really.






And even if the slightest dent isn't made in the big world by my tiny words, perhaps, someday, three big lives will feel the impact. . .



************************************************
In my dream, the angel shrugged & said, If we fail this time, it will be a failure of imagination & then she placed the world gently in the palm of my hand. –Brian Andreas, Story People