Have you ever played that game where random personal questions are presented and all who are playing respond with their personal answer? You know? Questions like: What was your scariest moment? When was the last time you cried? Who is your hero? What makes you laugh?
You get the point.
I love that game. In college we called it "The Circle Game." In the early years of our marriage (pre-kids, when we could actually have conversations in the car) Chad and I used to spend hours asking each other questions on long car rides. And when we worked with teenagers–this was always a go-to when we needed to get them to open up.
Anyway, I have recently been tossing around a question in my mind:
"What color is your life"?
And I have been quite disturbed by my answer:
Beige.
Another confession?
Seriously, there is not a lot to get excited about. Beige fits. I'm not one to take risks. You will never find me jumping out of an airplane or bungee jumping off of a cliff. I tend to blend into the crowd–on purpose. The walls in my house are white. . . and I recently excitedly told my MIL that I was thinking about painting our walls. . . . Tan.
I'm a wild one, I know.
I don't tend to (verbally) question authority and I have spent most of my life walking the straight and narrow. I will typically choose a quiet night at home over going to a party or a concert. Crowds of people suck the life out of me and being alone or with one of two close friends is exceptionally exciting to me.
Beige. . . it seems to fit.
But as I sat down to write this evening, I was struck by something.
I was struck my Love.
As I looked over the pictures from our weekend and time spent with friends and family, I was reminded of something. . . I was reminded that I love deeply. . . and love is not beige.
I love these crazy kids who I sometimes catch doing some completely random things. . .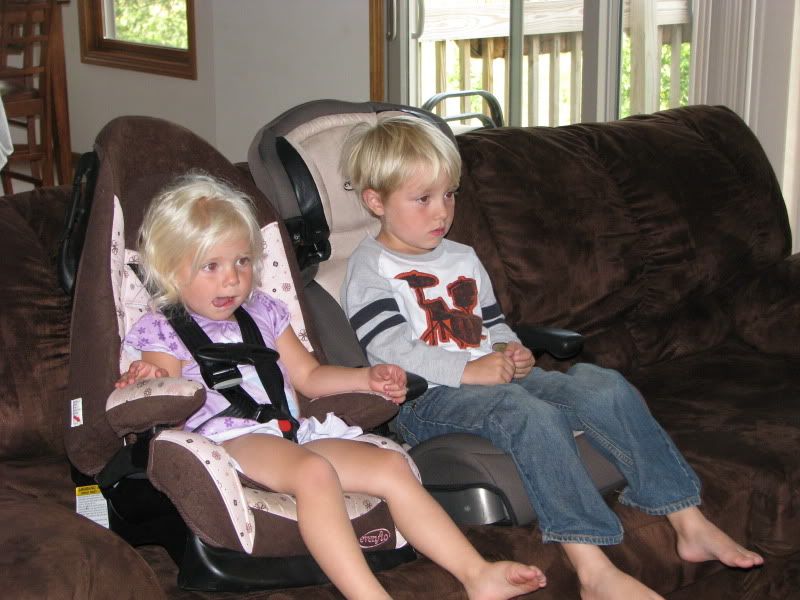 I love to celebrate special moments like we did this weekend. Moments when family gathers together, just to be together and to blow out birthday candles. . .because life is worth celebrating. . .



I love the simple moments of motherhood that no one sees but us. The daily ins and outs of being together, playing together, sitting together, and the whispers of "I love you more than ice cream". The waking, sleeping, and all the playing in between. . . these are the moments that fill my heart. . .

I love my family. . . the one I came from and the one I married into.
I love my friends. . . those people that have taken time to look past the wallflower in me.
I love my job. . . cheering others on in this journey called life.
I love to dream. . . the dreams that keep me moving forward and sometimes keep my head in the clouds.
I love to run. . . the place where I find myself alive and free.
I love nature. . . it pulls me in as it demands full attention of its beauty.
. . . just to name a few.
So, if I might change my answer. . .
My life is Red.
It may not look red on the outside, but, oh boy, if you could get a glimpse of the inside. I think you would see a very vibrant red. A red that shades a heart that is so swelled with thankfulness for the many people, situations, and blessings that fill her life. A heart that understands that to risk doesn't necessarily mean jumping out of an airplane, but rather to risk is to be who you are. This heart understands that it took the biggest risk of all when it risked to love, because love comes with the risk of loss. And even though love comes with this risk . . . this heart will never regret that it loved. . . that it loves.
Yep, I need to change my answer. My answer is Red.
How about you? What's your color?