"I miss Mom."
It's a sentiment that is felt constantly, but only spoken at certain times. Today was one of those days when I spoke up. When I declared it, felt the lump in my throat grow and grow, cried hysterical tears, longed for her, revisited the loss, and couldn't escape feeling it.
It comes out of nowhere, really. There is no preparing for it. . . it just hits and the only thing I can do is accept it.
Over the last week we've been trying to name the newest member of our family. A task that is usually fun, but this time it's proving to be difficult. Someone is missing.
She is missing.
This time I am feeling stuck. No name has felt right. I've thrown out names left and right and we can't seem to settle on one. In the past, my Mom was with me every step of the way. Offering suggestions, helping, giving the thumbs up and the thumbs down. Her support. . . it meant something to me.
Without her. . . I've felt lost. I've felt alone. Frozen.
Today, I finally verbalized it. First to my sister, then to my grandma, then to my Dad. I didn't really expect anything, but I needed to say it. I miss her. How do I choose a name without her? This is something that she always helped me with. I'm stuck.
Without a moments pause the response was quicker than a 9-1-1 operator. Texts and emails were exchanged all day with lists of names, opinions, suggestions and the support that I longed for. The reminder I needed. . . you are not alone.
Once again, we rallied.
As I took it all in–the emails, texts, and outpouring of support I was, once again, overwhelmed with thankfulness. It was as if I sent out an S.O.S. and these three people, without hesitation, burst forth armed with their best equipment, placed it under me, and lifted me up. I knew that they understood and that they felt it, too. And while it's sad for all of us–it is because we have each other that we continue to walk forward and become stronger and stronger wtih each step.
I talk about this because it's real and, well, it's my blog. The loss of my Mom has been nothing short of devastating, but I can also say that the loss has refined me and brought forth such an understanding of all that I have to be thankful for. Tonight, at the end of a day that began with tears and sadness, I am filled with thankfulness for the good and beautiful that has bloomed from our tragedy.
Speaking of thankfulness. . . a holiday weekend
***************************************************
We had been building up to it for a couple of weeks. Counting down the days one by one and anticipating the event that the kids would call "the best". It was their first trip to an amusement park. Oh, they were so excited when we explained to them that we would be traveling to the park on Poppy's boat and spending the day and then the night and they would ride rides and see roller coasters and stay up late and probably see fireworks, too.
Oh, yes, we know how to build anticipation.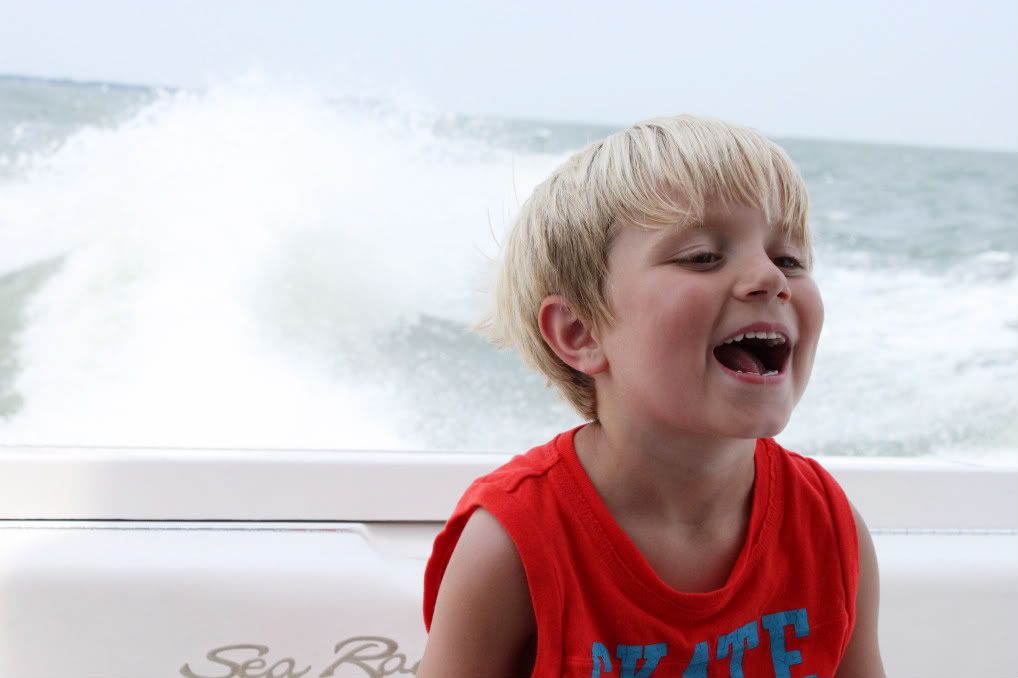 She knows how to do "cool."
It was just a few days before our departure that I checked out the parks website and learned that pregnant ladies are not allowed to do anything but walk inside the park–and you better be careful doing that. I was a little bit bummed and anticipated a day that was going to be long and lonely as I watched my kids enjoy the experience, sans me.
Boy, was I wrong. . . just moments after walking into the park I realized the day was going to be anything but dull. Reality hit me at the bumper cars. . .
Eckhart Tolle sums up my feelings in this moment perfectly. . .
"
Suddenly, there is inner stillness. And within that stillness there is a subtle but intense joy, there is love, there is peace."
There I was standing outside a fence watching these little colorful cars glide across the slippery floor. To my left a mom was screaming at her crying son. Across the way the ride operator was shouting out instructions in a language that I think was English, but a different form of English. A group of teenagers walked passed me making fun of another group of teenagers and the smells of brats, greasy french fries, and sunscreen filled the air. Somewhere between all the chaos and the loud BEEP of the bumper cars starting everything went silent and my eyes rested on these four people who each share a piece of my heart.

Words are inadequate to express the joy I felt watching the smiles on these four faces. To say my cheeks hurt is putting it lightly. In the midst of the craziness of the amusement park my heart was stilled and I was filled to the brim with joy, love and peace.
Walking from ride to ride and watching my usually timid children jump from experience to experience without hesitation I couldn't remember when I had ever felt this satisfied.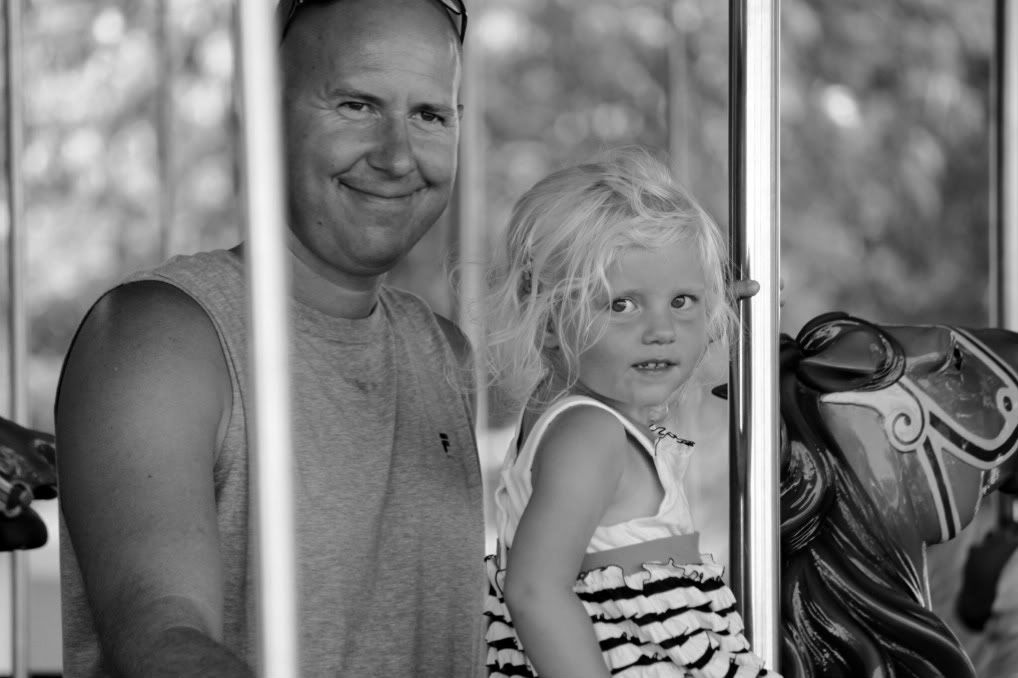 We went and we went and we went until we couldn't go anymore. Little legs had enough and were scooped up by big arms and carried off into the sunset. . .

I am very much aware that it's not about the roller coasters and Ferris Wheels. Those things are great, but ultimately it was about how we felt. Let me tell you. . . seeing the smiles on their faces–from the youngest to the oldest–is what embedded these memories on my soul forever. The roller coasters were great, but the little bodies on big shoulders, the clasping of hands together, the shared smiles, the Mama did you see that's?! is what made the memories.
My dad said it perfectly. . . we are writing on blank pages. . . we are creating memories.



He is right. . . that is exactly what we are doing. Each day, writing on the blank pages of all our lives. Reminding us of what is important. Remembering that which is good. And on a holiday weekend like this one. . . what is more than good is just us being together in the big. . .

. . . and the small moments. . .

It's funny how a weekend or even a day can be filled with such contrasting emotions. Happiness to sadness, or dullness to excitement or anything in between. Such is life, I suppose. I really am thankful for all of them. They are necessary and even though today began with sadness, tonight I am reminded that the blessings are endless. . . I just have to open my eyes, be still, and see them.