Almost five years ago I gave birth to our first child. We didn't find out what we were having beforehand and I would be lying if I said I had no concerns upon learning it was a boy.
How am I supposed to raise a boy? What am I supposed to do? How will I relate to him? Will I know how to raise him physically, emotionally, spiritually? My fears were endless and my insecurities were rampant. Charlie has been in our life for almost five years and I'll be honest that I still wonder how I'm going to do this job as he continues to grow and change.
For the time being, though, I am enjoying the moments I have with this precious little guy who came into our life and changed our hearts forever.
Today my wonderful in-laws were gracious enough to take Chanelle for the morning so I could have some one-on-one time with Charlie. We have not had this kind of time for almost three years, when his sister joined our family. I was so thankful to have this time.
I gave Charlie the reigns and let him plan our activities for the morning.
First, he wanted to play games.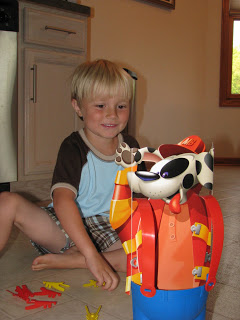 Ants in the Pants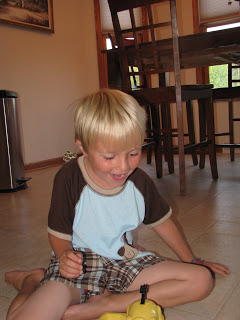 Hungary, Hungary, Hippo!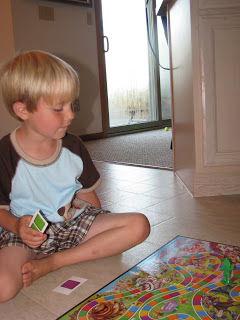 Candy Land!
Keeping up with a boy is nothing short of exhausting. . .
What's next?

Time for a bike ride!

Lego's are a MUST!
And his favorite part of the day? The part he talked about incessantly and squealed about to anyone who would listen?

A NEW WHOOPEE CUSHION!!
Yep, he's a boy and I love it. I am thankful to have had this special morning with him and look forward, albeit nervously, to the journey that lies ahead of us. Mother and Son we are.

There is an enduring tenderness in the love of a mother to a son that transcends all other affections of the heart.
– Washington Irving