I love the rain. Everything about it. The sight, sound, and smell of it. Last night I was sitting on our porch and Charlie, our four year old, came out to sit with me. He asked why I was sitting in the rain. I told him I just liked it. Charlie stuck his hand out to feel the rain and I quickly issued my typical, "be careful. . . " What was I saying? Be careful of what? Getting wet? I looked at him and asked if he wanted to go in the rain. He was obviously surprised by this invitation and hesitated for a moment before asking for his rain coat and his hooded shirt. I told him that it was warm and he can just go play.
Oh, the sound that escaped from his throat was complete joy! He quickly ran in and called his sister to join him and I ran behind to grab my camera. . . .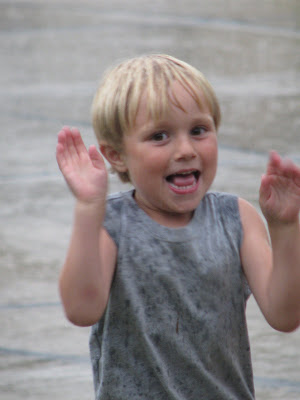 Dancing in the rain.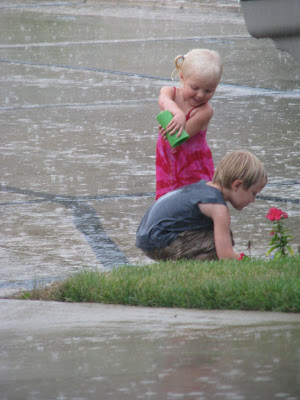 Chanelle thought it was hilarious to get Charlie wet.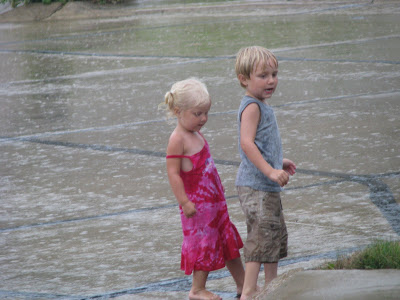 Chanelle must take every step Charlie takes.

Mouths open wide for a drink.

Chanelle was making a "Rain Angel".
I found myself hoping that these moments will be embedded on their hearts forever and that they may always take time to dance in the rain.
Children have neither past nor future; they enjoy the present, which very few of us do. ~Jean de la Bruyere