If someone were to ask what is most important to me in life I would need no time to ponder. My answer would come more quickly than the inquirer could blink an eye or take a breath. My response would not include a diatribe that involved words such as money, success, or even security. Nope, my answer would come in one simple word.
Relationships.
Sometimes, I am ashamed to say, when I get caught up with the daily happenings of motherhood, or the disappointments of a stress fracture, or the change that loss brings, this simple truth is forgotten. I go on in life fretting about minute details that don't really matter and I neglect to stop and recognize what is really important.
This weekend, though, I was reminded. Oh, how I was reminded. . .
On Saturday morning at 4 a.m. the alarm sounded and we awoke to make the four-hour trip to visit friends. This trip was to visit a woman that I met unexpectedly while in grad school. It's funny how some things happen, isn't it? I went to grad school a few years after we were married and before we had any little ones running around our home. We were pretty settled and during that time had two little blessings join our family in the form of Charlie and Chanelle. My only intent in going back to school was to get that piece of paper that would allow me to pursue the career of my dreams. I came away with so much more when I met this woman who has journeyed this life with me ever since.
Back to Saturday. . . By 5 a.m. we loaded our little ones p.j.'d bodies into the car for our first visit with these friends across state lines. The kids were so excited they did not go back to sleep. We had to leave early because we knew we had to soak up each moment as the distance makes these visits absolutely precious and too far between.
Because we have busy lives and live so far apart it has been a year since I spent significant face-to-face time with this woman. Phone calls are frequent, but nothing like sitting together in the same space. . . . and that is what we did. We spent the day together doing what families do and these friends made sure to give our kids a great time. . .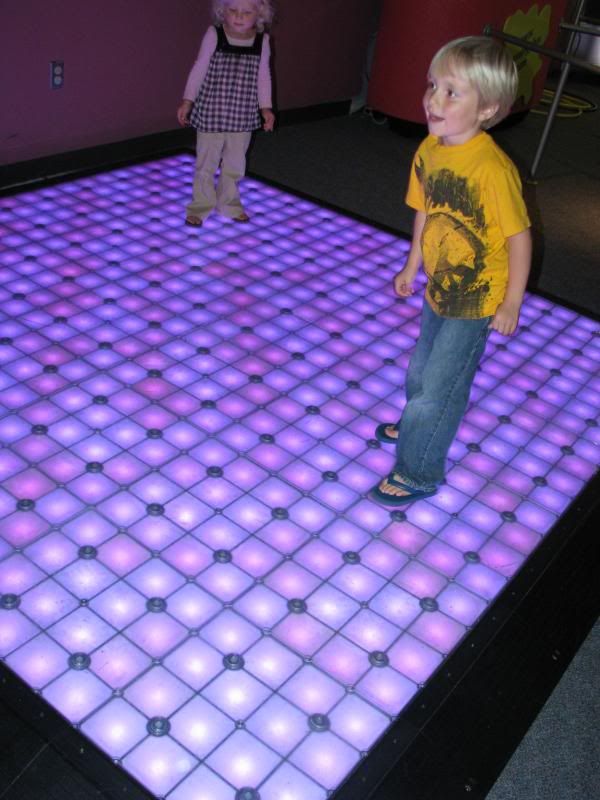 There is something that reaches into the depths of my heart like nothing else. . . watching people truly engage with my kids. I mean truly take an interest in them and playing with them. And let me tell you, these beautiful people did that and our kids adored them and became comfortable more quickly than I've ever seen.
We were so excited to meet their little one for the first time and it was a gift to watch our friends adore their daughter who is soon to be a big sister.


This was also the first meeting of our husbands. That can be a scary thing, you know? Will they get along? Will they have things in common? My fears were quickly put to rest when I saw that not only were they able to talk with ease, but they could play, too. .

Does it get any better than that? Well, yes, it does. . . I'm glad you asked.
Do you know those moments when you think to yourself, this is something special and I wish this moment didn't have to end? I had one of those this weekend. The little ones had been put to bed completely spent with an activity filled day, the moon had risen to its heights and the "big people" sprawled out on couches in the living room. . . where we talked, we laughed, and enjoyed the company of one another. It was in this moment that I was reminded that this is what life is all about. This talking about anything and everything with ease because this space, these people are the real deal. People who are the comfort of home because of the ease at which they live life. People that make you feel safe and comfortable to be who you are, because they are who they are. No masks and no pretense. . . just real.
Relationships can be difficult and complicated, but when all is said in done, I truly believe that relationships– good, solid, healthy relationships–with spouses, family, friends and God are vital to a joyful existence. I am so thankful to have had this reminder that once again confirmed my belief that life really is all about relationships
"However rare true love is, true friendship is rarer."
–La Rochefoucauld