. . . that's the sound of a whirlwind, in case you didn't know.
Christmas is over and it went so quickly, I barely remember that it happened. As I peruse the pictures I smile and laugh and tear up and wish I had super-powers that would slow the hands on the clock so that I could drink it in a little more. But alas, time continues to move despite my wishes and I do a little shifting to make room in my heart where each treasured moment will be stored. Stored within reach, of course, and made available to be opened whenever I feel parched and thirsty.
If I had it my way, though, the time would have slowed and I would have enjoyed each moment a little more fully. I would have looked my brother-in-law in the eye and told him that I love that he brought his homemade moose to Christmas and that these are the things that make me really glad that he is my brother-in-law.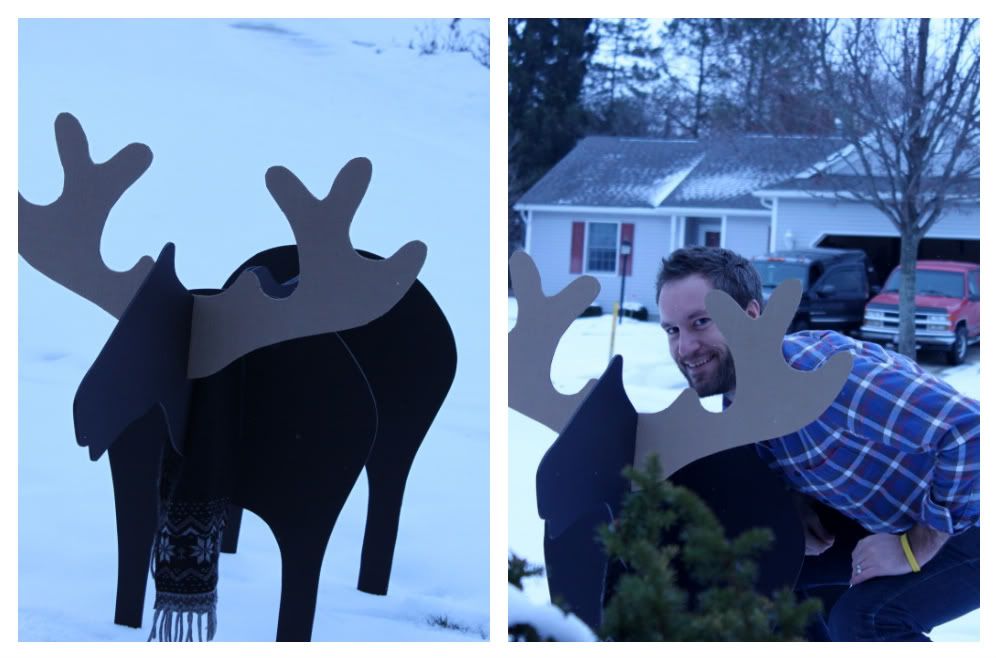 I would have sat around the table a little bit longer with the family that I married into and told them just how thankful I am that this is the way that life worked out. That I am theirs and that they are mine and we are the crazy family we are. . . and that is perfection. I would have let them know that there was no other place I'd like to be on Christmas Eve day. . .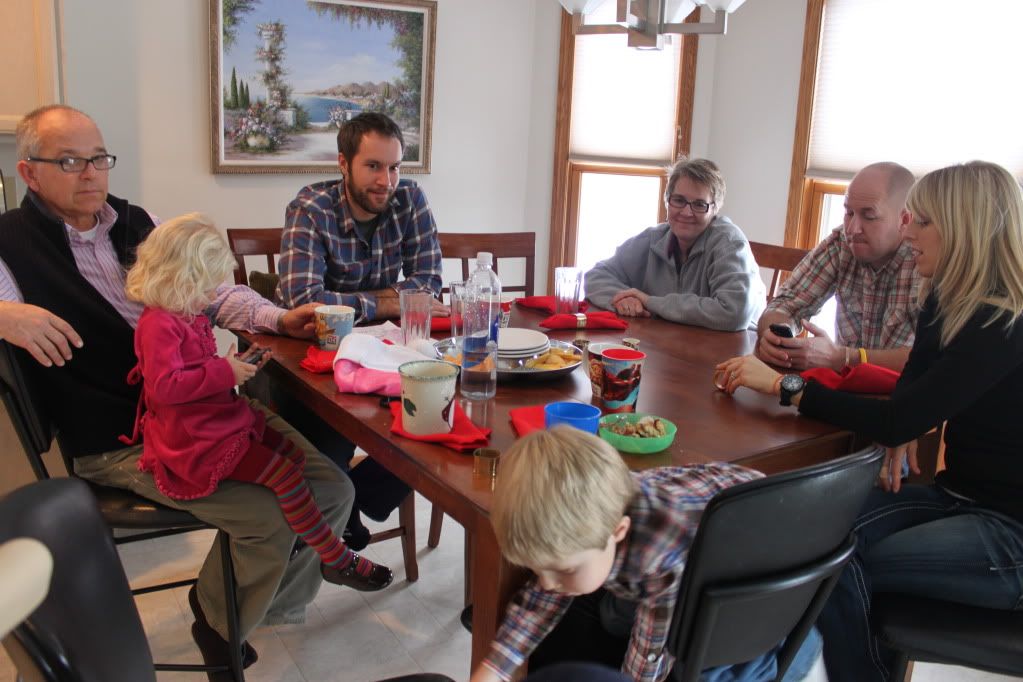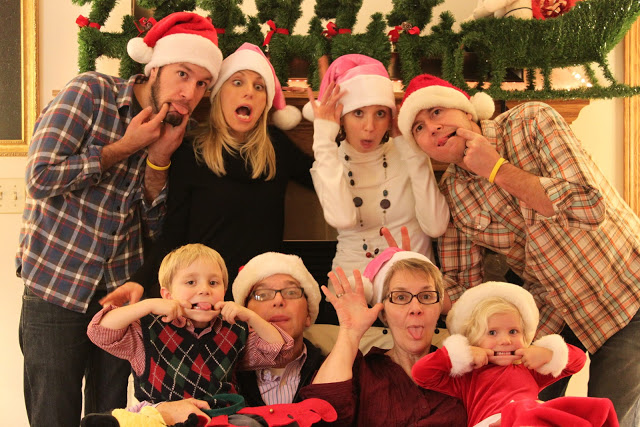 I would have stretched the afternoon hours just to have had more time to sit and play with the contents of boxes that were torn and strewn about by my little ones. I would have oohed and ahhed with them as they delighted as only children do. . .

If I could have slowed it down I would have sat for hours listening to the sounds of beautiful Christmas music in the candle-lit sanctuary. I would have gotten lost in what it is all about, not just Christmas, but all of it. . . what life is all about.


Gramps reading to the kids as part of the Christmas Eve service
But the hours continued to tick by and I felt like I was running to catch up. Getting little ones to bed at midnight and awaking them early Christmas day to make the journey to my home town. Once again I found myself wishing I could slow it down so that I could immerse myself in all that is old and new as we adjust to the family we are becoming with the absence of my mom.


I would have bottled up each morsel of watching these cousin's being cousins and said a little prayer of thanks that these relationships will be relationships for life. . . because we are family and family is for life.




If I could have slowed it down, I would have sat around our candlelit dinner for a long, long time. I would have looked each one of my family members in the eye and I would have said, how are you doing. . . really?

But this whirlwind continues as I try my hardest just to keep up. By the end of the evening so many things are left unsaid and I climb the steps of my childhood home and continue to adjust to all that is old and new and familiar and unfamiliar. It is good, and hard, and beautiful, and sad. . . in essence. . . another "first" has passed.
There is hardly a moment to reflect before we rise again and head into day three of this flurry of activity. A jaunt of 45 minutes brings us to my dad's childhood home. . . the place we have gathered for each of my 32 years to celebrate Christmas. 37 people plus several significant others gather in this tiny space just to be together. Aunts, uncles, cousins, nieces and nephews all flank the matriarch. . . my grandmother. . .





If I would have had my way the day would have encompassed a week so that I could sit with each of the 40 people to hear how they are doing, to hear the stories of where they have been and where they are going. Oh, how I wish I wish time would just slow down.
It doesn't slow, though. It never does. So, I go with it. I sit and watch my kids playing the same way I did so many years ago. I watch them scoot along the same floor, with the same toys, that I did and realize how those days seem like yesterday and some day these days will see like yesterday, too. I see pictures of my dad and his siblings and myself and my cousins and feel a sense of nostalgia. . . it all goes by so fast. . .



And so not to miss it. . . I put down the camera and dive in. I listen to their stories and I watch the faces of so many family members who have walked the road ahead of me. They are survivors. They are overcomes. They have left for me. . . a legacy of courage.
Before I knew it. . . it was over. Another "first", another Christmas, another whirlwind of a holiday. It was a mix of everything–lovely, fun, difficult, good, overwhelming, sad, and fulfilling. As the three days come to a close I am as thankful as I am exhausted. Thankful that this is my family. . .that their story is my story and my story is theirs. . . And while I can't slow down time I am so very thankful for the footsteps that continue to pave the way for me. . . reminding me that I am far from alone on this journey.