I have some time before going to work. I should be working on this. . .
This is my daughters closet and these are the clothes that she has outgrown. I really should have stored them away months ago. Instead, we just keep piling them on and I say, I'll do it tomorrow. A lot of tomorrow's have come and gone and I find other, more important, things to do. . . Like blogging, for example.
***********************
I miss natural sunlight. I really, really miss it. I miss the way it hits my little toe heads so that their hair shines like a spotlight in a darkened room. Speaking of toe heads. . . I don't know the origins of the description. I'm certain I knew at one time, but I don't remember. I suppose I could look it up, but I don't care that much.
***********************
I like baking bread. I especially like baking bread on a frigidly cold Saturday morning. . .
It doesn't matter what kind. . . any bread. There is nothing like the aroma of baking bread growing stronger and stronger across the time span of an hour that screams HOME SWEET HOME.
**********************
Sometimes we bribe our kids to take naps. Sometimes it works and other times it doesn't. This weekend we told them they could have a camp out with Daddy if they took a nap. Man, that one worked well! As soon as we put them down we didn't hear a word. They got their reward. . .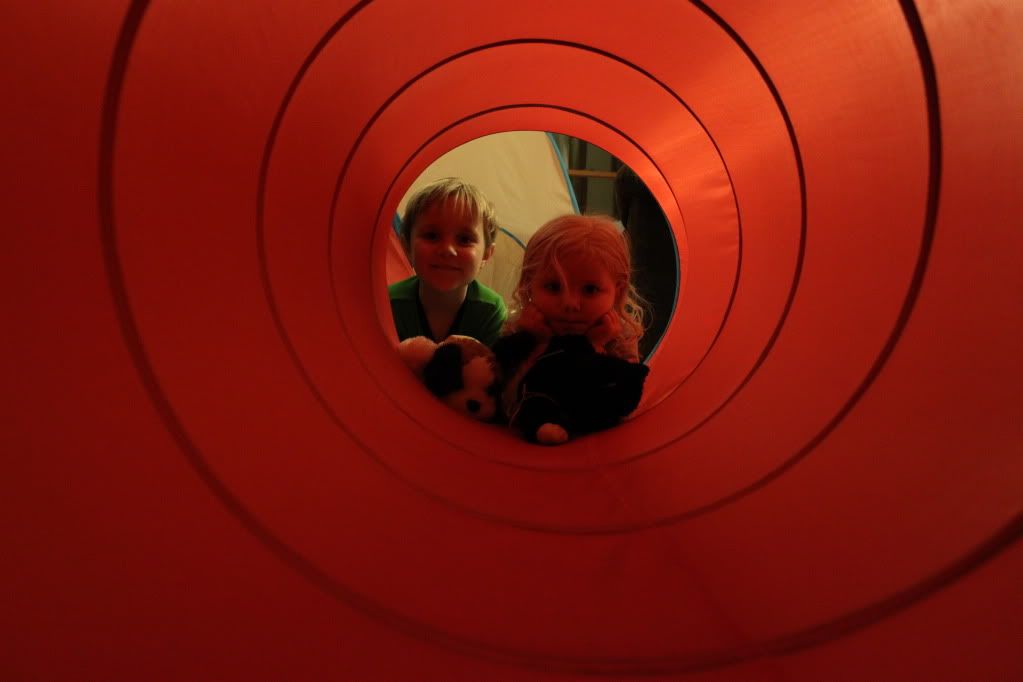 "Unfortunately" I wasn't able to join the fun. . . since I just had surgery and all. I was quite devastated that I couldn't sleep on the hard living room floor with two chattering kids who had no intentions of getting a good nights sleep. . . Instead, I had to sleep in my quiet room on my comfortable bed. Maybe next time. . .
Maybe not. . .
**************************
I got to see my Dad on Sunday. I had important materials to deliver. . .


We met for lunch. . . just the two of us.

My dad lives two hours away. Too far, if you ask me. Time with my Dad is always good. It's always too short. At 32, I still have a lump in my throat when I say good-bye. I'm sure I always will. We sat for hours and talked. Or, I talked and he listened. He's the best listener. I talked about work. About the kids. About life. And then I cried. Tears for my Mom. Tears for the waiting. Tears for the trials of this year. We laughed, too. Laughter is good. My Dad is funny.
****************************
I can't help it. Leg Warmers, leggings, tights. . . I can't stop myself. . .

The day she says she doesn't want to wear them anymore will be a sad, sad day. I will need to find a support group. . .or perhaps I'll start one. But seriously. . . is there anything cuter?
**********************
And now I'm thinking again about Chanelle's closet. I really should put those clothes away. Crossing another thing off my to-do list will feel good. Maybe I'll really do it tomorrow.
Maybe.
"It is a curious fact that people are never so trivial as when they take themselves seriously."
–Oscar Wilde