The four of us were sitting at the dinner table Saturday evening and my patience was holding on by a teeny, tiny, thread. (Chad would probably say that it was non-existent, but since this is my story I'm going to try to redeem myself just a little.) It was a particularly trying mealtime when the nonstop chatter of two children prevented any food from actually reaching their mouths. Not to mention the thirty trips to the bathroom, 15 instances of napkins, food, and/or silverware on the floor, and approximately 35 complaints of not feeling good which prolonged the meal for well over an hour. It was during this time when I looked at Chad with tired eyes and said, "Could you have ever imagined when we were dating in college that this would be our life?"
We were supposed to visit friends this weekend. Snow in the forecast brought a change of plans and we ended up needing to stay close to home. It was a good thing we did. Unfortunately, we had two sick kids on our hands. It turns out that Charlie wasn't just tuning us out, but he had an ear infection so bad that he could barely hear anything we were saying. And Chanelle was coughing, sneezing, and dripping so much that we bought stock in Kleenex. Our cozy weekend with friends was exchanged for doctors visits, Amoxicillian, game playing, three thousand utterances of "cover your mouth", and plenty of snuggling tired sick ones.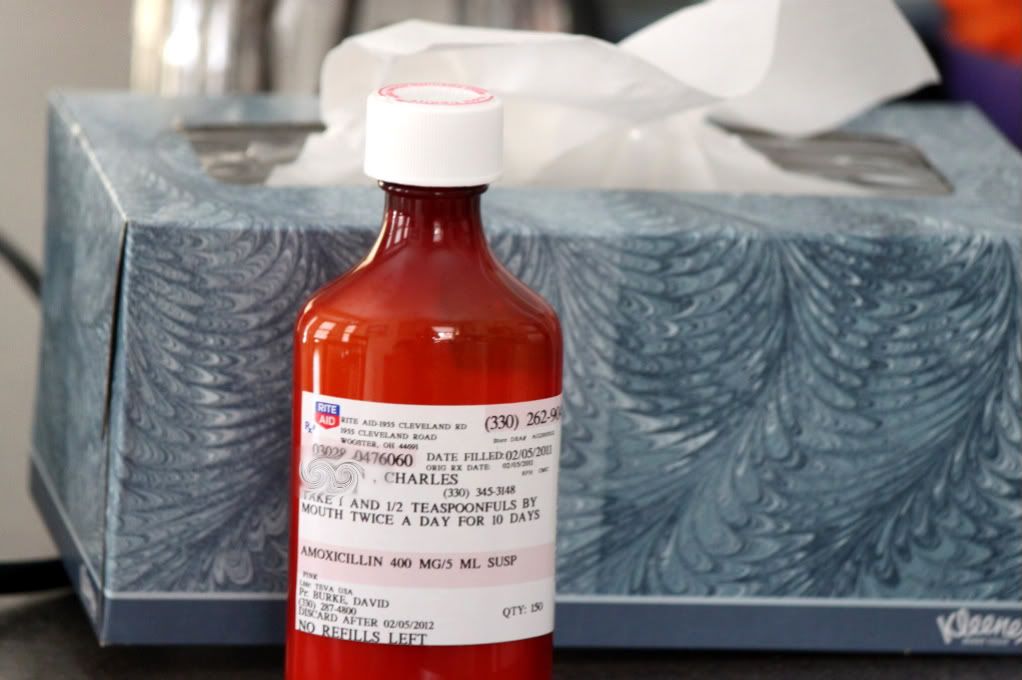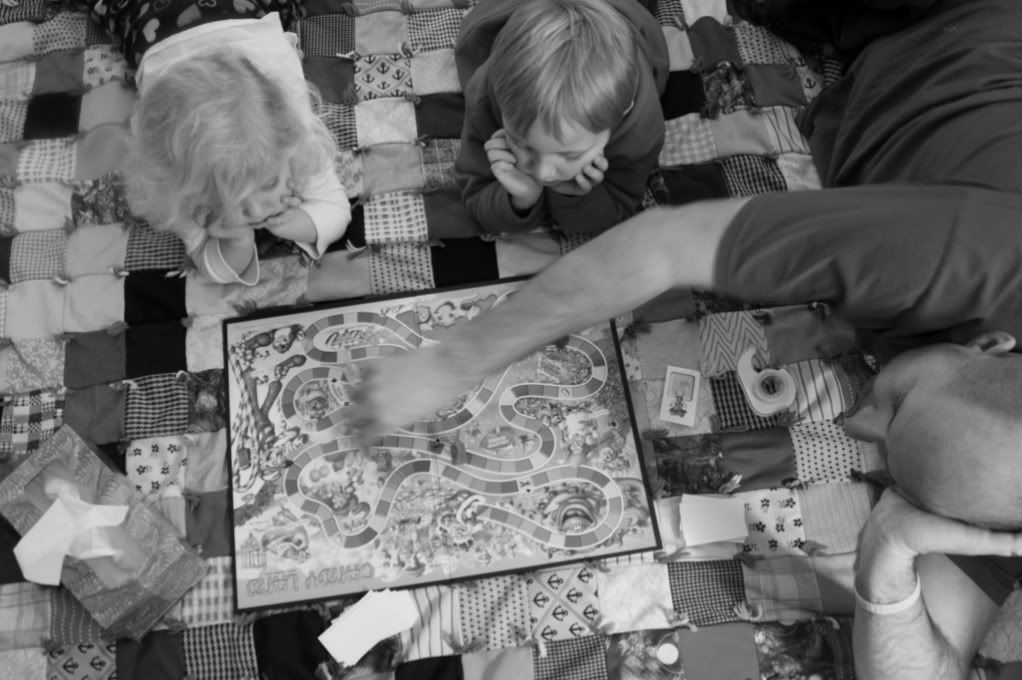 The ONLY good thing about when they are sick. . . snuggling!
And we were so happy to have a surprise visit from Gran, which went far to lift spirits and bring life to little one's bodies. I can not say enough how much these two love my MIL. It was amazing to watch the way they sparkled when she came in the door. I am so very thankful for this.

But even Gran can't take away what only time can do. (Sigh.) When we put the kids down for naps this afternoon, my heart broke as I listened to Chanelle's constant coughing. Sometimes, you just want to make it better. Since I haven't yet come up with a cure for the common cold, I thought I might at least make them smile. Charlie loves Star Wars and Chanelle loves kitties. . .


Yep, the cat is looking at pictures of Chanelle.
I couldn't help myself. I had to do one more. . .

That's my family on Time Square. . . I totally think they belong there.
How cool is that? It did make them smile, although probably not as much as it made me smile. Charlie said, "I'm holding a real light saber!" If you'd like to try one, click here.
It was right around game time when I noticed the kids seemed to start feeling better. Oh, I know what your thinking. . . not that game time, this one. . .

The Puppy Bowl! Charlie' excitement at watching these little pups run around their "field" was so infectious. . . even I could barely look away. Who needs the real Super Bowl when you have this?!
. . . it seems that Chad did. For the record, I'm not a huge fan of football. Okay, really, I could care less. But Chad was excited and my contribution to the evening was preparing a nice healthy meal for the event.

At least their baked, not fried, right?

Does it get any better than a chicken wing picnic on the living room floor on Super Bowl night? (Don't worry, apples and oranges were included.) Okay, so maybe it does get more exciting. Maybe there were more thrilling places to be. But in all reality, not for me.
Back to that question I asked Chad. . . The answer is "No Way". We used to say that we weren't going to have kids. I wasn't one of those people who dreamed of being a Mommy from the time I was 5. Kids weren't really our thing, and we weren't exactly the playing on the floor, baby-talk, changing diapers types of people. But now that I'm here, in this Mommy place, spending my time surviving enjoying dinnertime, doing endless loads of laundry, making meals, sweeping always crumb littered floors, and kissing fevered foreheads. . . I can't believe that I ever wanted to be anywhere else.
No, I could have never imagined that this would be our life. If given the chance ten years ago, in my limited understanding, this isn't the plan I would have laid out. And that is why I am so thankful that life is a process of unfolding, rather than a laid out plan that I have to follow. This reality creates an excitement as I look to the future and wonder what will unfold as we continue through our journey. For now, though, I am certain that we are exactly where we belong.
"I may not have gone where I intended to go, but I think I have ended up where I intended to be."
Douglas Adams