At 5:45 this morning I followed my usual routine and made my way down the stairs to our basement. I sat on the floor where I stretched my muscles and tied my shoes before climbing on my faithful treadmill. As I pushed the "Start" button of the treadmill, I simultaneously pressed the "Power" button on the television remote. The television flickered on to the same news program I had been watching the previous morning. For the next forty minutes, my eyes watched the screen fill with unending snippets of terribly depressing news stories. With each passing mile I found myself sinking deeper into depression. By the time I was done, I was certain a call to my doctor requesting a prescription for an anti-depressant was essential.
Japan, Libya, No-fly zones, border patrol, Obama, airport watch towers, semi-truck accidents, Elizabeth Taylor, National Debt, congressional budgets, gas prices, double-dip recessions, nuclear meltdowns. . . one by one stories paraded across the screen pointing to the dire state of affairs.
I thought to myself. . . seriously, isn't there any good news out there?
So tonight. . . I'm keeping it light. . . Running Chatter. . .
************************************
1. Speaking of running. . .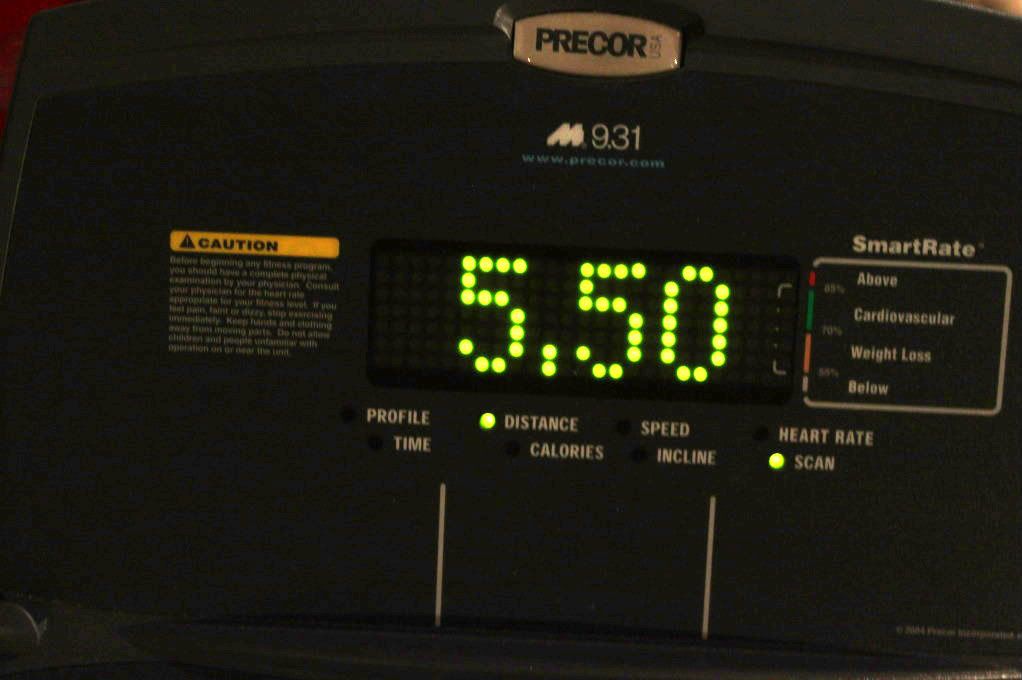 I've been back at it for about four weeks now. Recovery from my surgeries seems to be going well and I am taking it slow. . . literally one step at a time. I did 5.5 miles this week. . . my longest run post-surgery. I'm ashamed to admit that the old me would have spit in the face of 5 miles. The old me would have turned my nose up insisting that such a distance was not worth my time. The old me. . . needed a reality check.
The new me is different. The new me whooped and hollered and sent an excited text message to Chad that said "5.5 miles. WOO HOO!"
Oh yes. I've been humbled. My celebration meter has been re-calibrated. . . I'm all about celebrating the everything. . .
*****************************************
2. We're going to Florida.
. . . and we are counting down the days. Just a few weeks ago we planned the trip to see two of THE MOST awesome people on the planet. (a.k.a. my grandparents) As soon as we told the kids they asked hourly. . . how many days until we go? We made up this fancy little chart, (by fancy I mean completely chaotic and unappealing to the eye) and the kids now only ask one time a day.
Can you say pumped? That's what we are. We can't wait to bask in the glow of the Naples sun, feel the sand beneath our toes, and watch Charlie and Chanelle's eyes take up half of their faces as they take in a different kind of beauty than they see where we live. Dude. . . we're pumped.
********************************************
3. Parent-teacher Conferences.
Did you know they have conferences for preschoolers? We had a meeting with Charlie's teacher this week. Seriously, it's as nerve wracking as it was when I knew my parents were going to talk to my teachers. As Chad and I were led down the stairs to the office I felt my heart rate increasing with each step. Thoughts like what's she going to say? What if I'm doing something wrong? What if he's behind? It's funny the games my mind can play.
In reality. . . it was a wonderful experience. Oh, my little guy. . .

. . . makes this Mama proud. He is right where he should be academically. I mean, really, he's in preschool. But statements such as, "Charlie is a good friend to all his classmates." and "He accepts everyone." and "Charlie is a peaceful influence in the classroom.". . . fill me with confidence that somehow, he gets it. Somehow he is understanding that people matter. Being kind matters. Being a friend. . . that matters.
Only thirteen more years to go. . .
(Cue sad music)
*************************************************
4. Speaking of children's books. . .

Okay, I wasn't really talking about children's books. . . but I didn't have a transition. Have you read this one? It's called Love You Forever by Robert Munsch. I believe last year was the first year I was able to get through it without tears. Tonight, I had a slip up. . . a few tears were shed. . . but it was a far cry from the sobs the story used to produce. I call that progress.
I completely relate to the mom in that picture. Sneaking into her baby's room at night. Taking one more look, one more touch, one more moment in the silence of the night. Yep. . . I get that mom.
Seriously, if you are a parent of young kids and don't have this book. . . you must get it. You can purchase it, here.
***************************************
5. New Year.

As I've written in the space over the last nine months I've often referred to "this" year. Even after December 31, 2010 I continued to relate to events as "this" year as opposed to "last" year. I've been anxiously awaiting the arrival of March 29th, 2011. . . the one year anniversary of my Mom's death. For me. . . that will mark a "new" year. The day is quickly approaching and my feelings are mixed. It's just a day, I know. . . but for me. . . it's was the day that altered my heart forever.
*****************************************
6. Lady Gaga
If you can hear the song that is playing right now. . . it's hers. Ms. Gaga knows how to write music. The words to this song are beautiful. I bet she's been through some stuff. Sometimes, if we allow it, stuff makes us better. Her message. . . it's a good one.
*****************************************
7. Friday
Happy Friday to my blogger friends. May your weekend be filled with memory making, laughter, joy, celebrating the simple things, and a nap or two.
As always, I continue to be deeply thankful for the love and support I have received in this space.
Chatter. . . Out. . . .