I wonder how many times that blog title has been used.
Really, these have been the highlights of our week. As I mentioned earlier, we attended an event that was quite fun, but was also for a very good cause.
Have you heard of Mongolia? It's a country in Asia and a place that my in-laws have grown to love over the years. They will be taking their third trip to the country this summer where they spend their time serving, giving, loving, learning about and teaching the Mongolian people. For three weeks they shed the comforts that we take for granted and travel bumpy terrain in hot buses to give of themselves for a greater cause.
That's my mother in law. . . she's cool.
The event was organized to help raise money for the Mongolian Missions and the Mongolian people. In addition to a cool guy and some dummies. . . there was also an opportunity to shop. Do you like jewelery?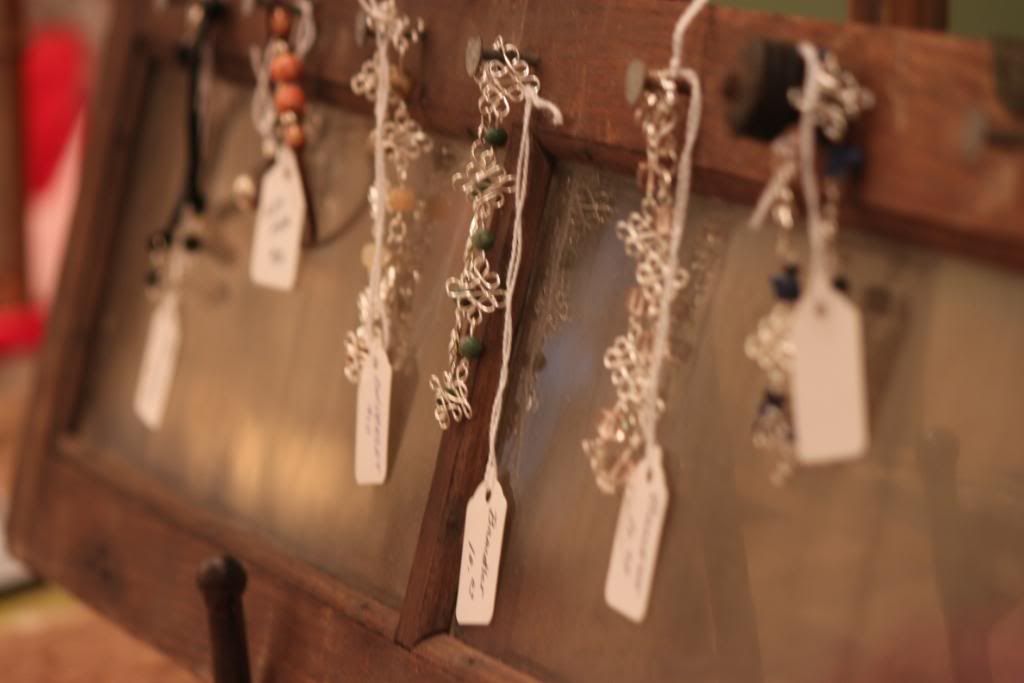 These aren't just regular pieces of jewelry, though. These pieces were made by former and current prostitutes who are seeking to live better lives. Their website says, "Some of us used to be prostitutes and have left that life behind. Others of us are still stuck but want to figure a way out, we come & go. We all need money, some of us make money by making jewelry. And our jewelry is what this blog is all about." Check out the website, here. And if your interested in purchasing anything, I can totally get you the hook-up. My apologies for the poor photos. . . better photos to come on another day.
Such a good cause, isn't it? It is inspiring to watch my in-laws take part in this and to watch their passion for these people grow. It's a big call and they have stepped up to the plate along with many others. So that is how we spent out last Saturday evening. The kids were captivated by a guy and his dummies and were star struck when they got their picture with him. We laughed at the silliness of the ventriloquist, ate great food, visited with friends and family but understanding that we were there for a greater cause.





I would be lying if I said events like these didn't get my mind turning. If hearing stories like this didn't make me wonder what I am doing to impact the world. If watching the passion of my in-laws didn't get me thinking about the footprints I'm leaving behind. And I know if I don't watch myself I can begin to feel bad that I'm not doing enough, serving enough, giving enough, loving enough, reaching out enough, inspiring enough, listening enough, . . . .
ENOUGH!
That's what I have to say to myself. "ENOUGH!". Because the reality is that right now. . .I'm a mom. Right now most of my time is spent pouring into these two little lives that have been entrusted to me. Most of my time is spent in the confines of our little house, on our little street, in our little life. . . . And at some point I have to remind myself now that nothing about motherhood is little.
As I understand it (and am experiencing it) these years will go quickly and I have such a short time to pour into these little lives. . . and that's what I'm doing. From little things like sharing a game of BINGO

. . . to listening to laughter as they pile every shoe in the house in the living room. . .


. . . to my favorite tender moments when I just capture them, being them. . .


This is her eye half open sleep. . . creepy, eh?
Maybe my time will come someday to impact the WORLD, maybe it won't. For now, though, I am doing my best to make a dent in my little corner through these little lives. . . and when I really stop and think about it. . . I'm right where I'm supposed to be. . .
And while I may not be able to travel to Mongolia to offer my hands to help the world. . . I can certainly buy and wear some jewelry proudly knowing that my small contribution might be making a HUGE difference in the lives of some beautiful souls. *
I'm right where I'm supposed to be until later today, that is, when we will be in the air flying to FLORIDA. . . our countdown has ended and today we packed. We are thrilled to be boarding a plane and leaving the cold temps, gray skies, and snow flurries for a few days. The kids were so stoked that they readied themselves by packing themselves in their suitcases. . .

They have crossed off the final day of their countdown and talked about this trip incessantly for the past three weeks. The time has finally come and we are off. My kids are ready for some sun. . .


Oh yeah, he's too cool for school
Some moments are little and some moments are big. . . Florida is a big one for us and we are excited. And while I may not be making an impact on the world I have no doubt that this time away will make memories that will last a lifetime for these little lives–and the big ones, too.
I hope to have the opportunity to blog while we're gone, but if not. . . I shall return!
And if you give even a cup of cold water to one of the least of my followers, you will surely be rewarded."
*If you are interested in any jewelry, let me know. . . I can totally hook you up. 😉
Oh, did I already say that? Sorry.