I still remember the first time I saw him. It was in chapel during my junior year of college. I was sitting up in the grandstand seating and he was toward the back row on the ground level. I didn't know anything about him, except that I thought he was, well, hot. Later that day I saw him again when he walked by me in the student center and my heart-rate increased just a bit. He was older than me. I knew he didn't even know I existed.
As fate would have it, we were later put on a committee together. Those were meetings I couldn't wait to attend. I kept my crush a secret and little by little learned more about him. I liked what I learned until, that is, I learned that he had a girlfriend. Interestingly, he and his girlfriend were on a "break". (Remember, Ross and Rachael?) Yep, they were on a break in the midst of their three year relationship.
It was a whirlwind, really. I later learned that he thought I was strange since I showed up to our meetings in running clothes and my Dad's old ratty sweat-shirt. (Apparently, I wasn't trying too hard to impress). Soon, we got to talking more. Learning more about each other. Finding connections. Laughing together–laughing a lot. Enjoying very late night talks that lasted into the morning. It was obvious–there was something between us and so began Chad and Summer.
Less than a year after our relationship began we went on a picnic. We were surrounded by a beautiful forest and over looked a fantastic sunset. He pulled out his guitar and sang, Let Me Be the One to Love You, by Blessed Union of Souls. Then he got down on his knee and he asked the question I wanted to hear.
Today, June 2nd, we celebrate our ten year wedding anniversary.
I know marriage is hard. I really do. I often work with couples who are in the midst of trying to piece together the difficulties of combining two lives. I have friends who work hard, every single day, to keep the the roads smooth in their every day lives. Believe me, I understand, marriage is hard, hard work.
For us, though, marriage has been, for the most part, easy. (Knock on wood.) I don't mean to say that we haven't faced our fair share of personal challenges, conflicts, and misunderstandings. We have. But honestly, our marriage has been more simple than not. The ease of the marriage has very little to do with me. I know that from the depths of my soul. The ease has so much to do with my husband.
It's a funny thing when you get married. I remember when Chad and I would walk on campus and plan our future and talk about how he would be a youth pastor and we would not have kids. We were going to live in Colorado and I was going to be running marathons all the time and assisting in his work with teens. Yep, we had it all figured out.
Looking back over our ten years of marriage I am so very thankful that we didn't set our plans in stone and follow the path we had decided. Instead, Chad listened to his heart and even more he listened to my heart and gently guided us to where we are today.
I've said it before. . . I hate change with a passion. When I married Chad, though, there wasn't an ounce of fear, concern, or worry. I just knew that I knew that I knew–he was to be my partner in life. Through our years together he has only encouraged me, loved me, accepted me and helped me to be more the person I was created to be. It was in the context of our relationship that I found my voice and began to dream. It was because he believed in me, that I began to believe in myself.
I am not who I was ten years ago. Chad isn't who he was either. Somehow, though, we have grown in such a way that has made our bond stronger, our respect for each other greater, and our commitment firmer. This partnership. . . it just works. It works, I believe, because it is a partnership. Not 50/50, but 100/100.
We didn't think we would have kids. Parenting wasn't a passion of ours during our early years. But then a day came when it just felt right. I never considered the question, "what kind of Dad would he be?" when we were dating. Such questions were not even on my radar screen. At that time I could have never guessed how phenomenal of a father he would be.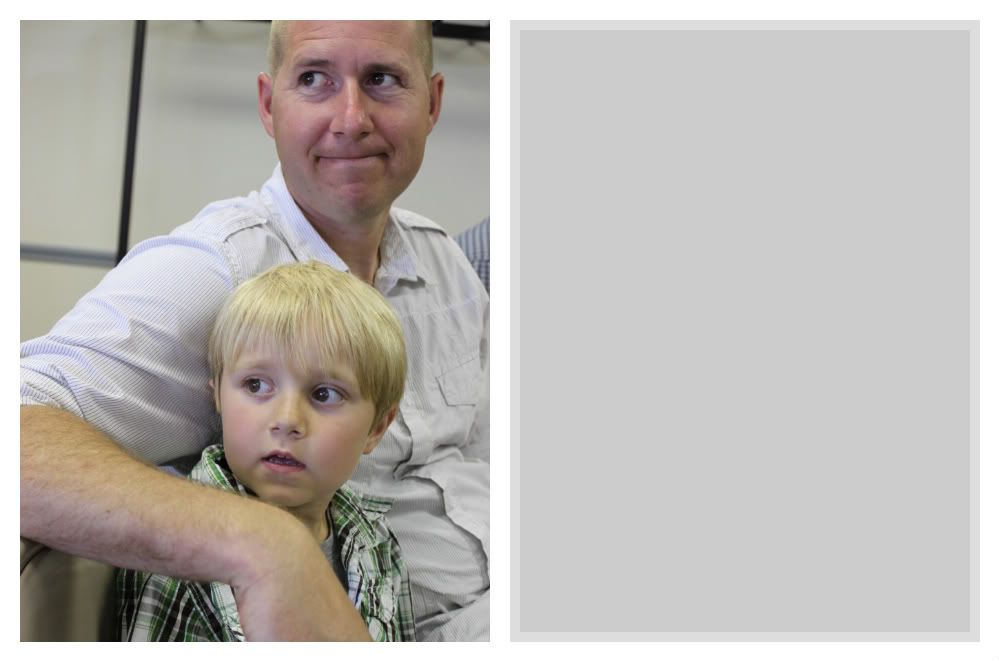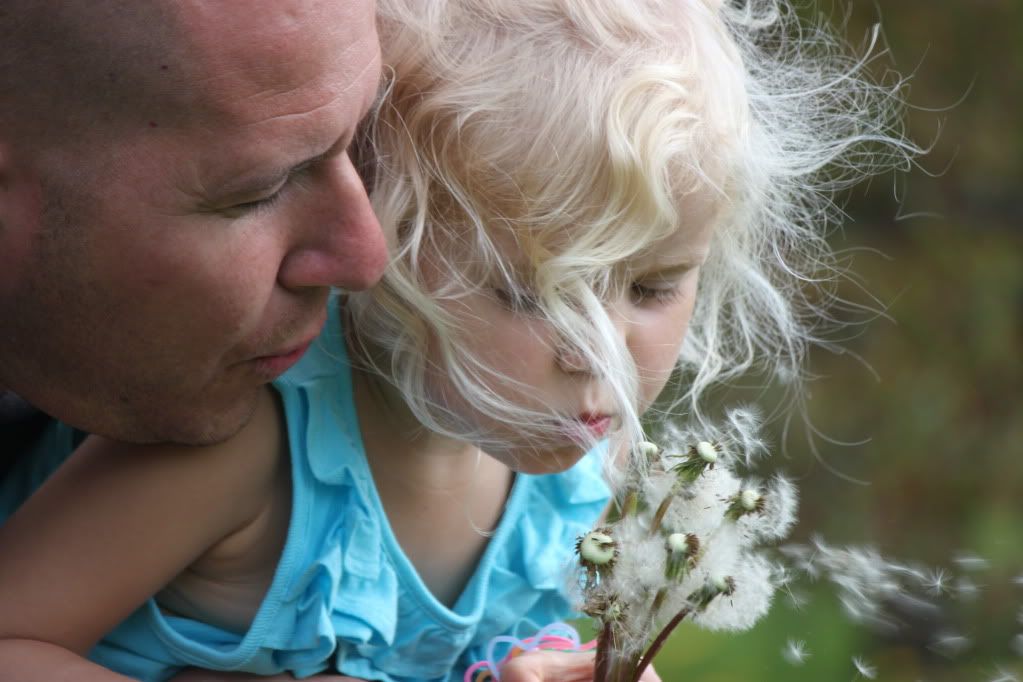 Just as he slid into the role of husband with ease, he slid into fatherhood with a seeming built-in knowledge of how it all should work. He almost made it look easy. As soon as his big arms cradled their little bodies it was obvious. . . this was going to go well.


. . . and so far, it has. When I think about our family and the life we have now. . . I am beyond thankful. I am thankful for ten years of growing together with my very best friend and becoming more who we are in an environment that is safe and secure. I am certain that the greatest gift we can give our kids is our love. . . not just our love for them, but our love for each other.
I am a blessed woman. I know that I am. I do my best not to take him for granted and I know I don't always succeed. Today, I just want to say it proudly. . .


Happy Anniversary Chad. I love you and can't wait to walk the rest of this journey with you.