There are days when I come to this space and am filled with insecurity. Days when I stare at the blank screen and wonder what the heck I am doing. Days when I compare my words to the words of others and I feel myself shrink, shrink, shrink down in size. There are days when I come to this space and I wonder if my musings are too personal or not personal enough. Are they too happy or too sad or too silly? Am I painting a real picture or am I hiding the mess that exists behind the lens. . .
because let me tell you–there are days when there is a real mess behind the lens.
There are days when I allow my mind to wander toward thoughts of who is reading and immediately, I want to shut it all down. Fear. . . Timidity. . . Perfectionism. . . They roll toward me and create a snowball of doubt that is sometimes too much to take in. Until this blog, I kept my life and my thoughts very personal.
Somehow, though, writing in this space has tapped into places in me that I never knew existed. Pieces of my soul that were hidden–even from me. Parts that I am still getting to know and understand–the part of me, that I very hesitantly say , contains an artist.
Even as I write the word I feel my face get hot and I cower for fear of laughter. Who am I to take on that word? I am not an artist. I am a girl who likes loves to write in a blog, take pictures, and record life. Certainly this does not define an artist. . . or does it?
Today, I read these words quoted on the Shutter Sister's website. . .
"Suddenly I was no longer looking at the mountains, the sky. I was looking at Love, embodied in the stuff of the world. Love was flowing out from every atom of creation. Love was everywhere, in everything. In me. But not contained, not limited to me, not limited in any way, just flowing, singing, vibrating, dancing, everywhere, in everything."
–Brian Peterson, The Blossoming of the World
When I read these words that thing happened. . . That thing where my heart quickens and my breath halts because some random person in the world captured perfectly what I could never put into words. That thing about Love being everywhere and that Love absolutely changing my life. It is that Love that has called out the artist in me. It is the artist that sees the Love everywhere. . .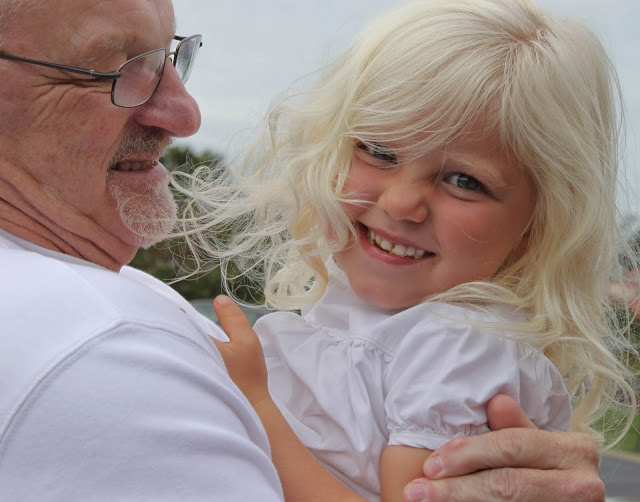 To Father and Son. . .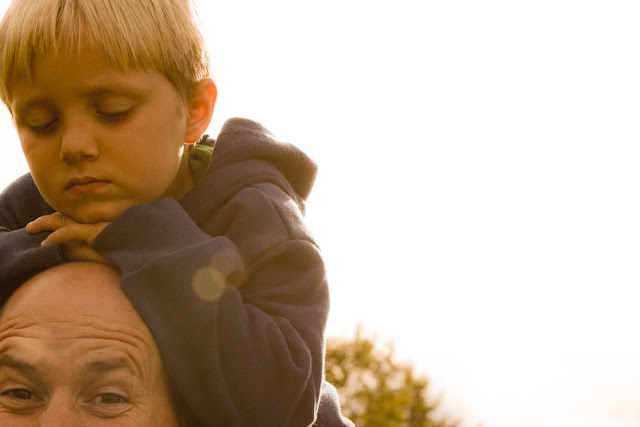 To Father and Daughter. . .


There are no more "normal" moments, but everything is pulsating with beauty. Every moment is worth a pause. Every instant tells a story and every story is worth telling.
From stuffy nosed children spending evenings in p.j.'s


To Saturday morning soccer games. . .


It is seeing and feeling love that makes the artist, not the other way around.
So today, however hesitantly, I'm claiming it. . . there is an artist in me.
And as I've thought about this "artist" thing, I realize that we are all artists–not just the poet and the painter and the musician. It is the mother who lovingly prepares a meal for her family. It is the gardener who digs his hands into the earth. The woman who wakes early to steal a few moments to see the sun rise. The man who feels his heart beat faster as he watches the beauty of a boat skim across the water. It is the grandmother who sacrifices to read just one more story. The gentleman who offers his arm to the lady.
I could go on and on. . . heck, I already have. Maybe I'll throw it back on you. Where is it that you find the artist in you?