Just under a week ago I sent the following text to my friend over at Sassy Times:
"I don't know if V ever does this, but some days M thinks she needs no naps and must be held constantly. Today is one of those days. . . this season passes quickly. . . I should treasure it. . . right? 😉
A silly little text, I know. Chad has been working long hours, Meadow is, well, quite needy and this Mommy needed a lifeline. So in a desperate moment. . . I reached out. The conversation that followed reminded me that I'm not alone in this. That it's okay to have hard days. That perspective is important and really, if given the option, I would not rush through these days. (Thank you,
S
!)
This is what this space has been all about. At least for me, that is. Perspective. Through the years I have done my best to cultivate an attitude of thankfulness. What I have found is that thankfulness is as much of a discipline as brushing my teeth or eating healthy. I'm not saying that I always succeed or I don't have my "glass half empty" days, but ultimately when all is said and done there is so much for which I'm grateful that the scales tip easily in one direction.
With that in mind, I'm focusing on the full part of my glass. Right now, I'm thankful for. . .
1. Picnics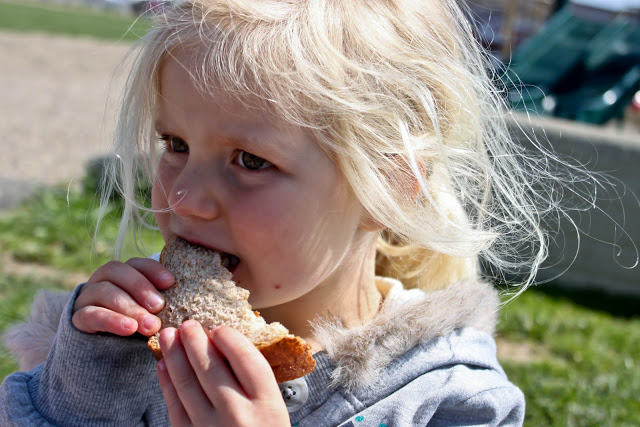 Now that the warmer weather is upon us, we begin our picnic season. I'm already planning some new spots for our summer picnics and I am excited! I don't know what it is but, eating lunch while sitting cross-legged on a blanket just seems to make everything taste better.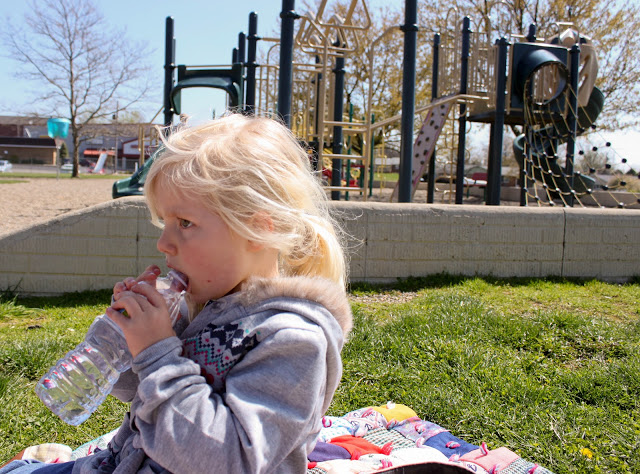 The change in the scenery brings out the extra chatter from my little ones and I just eat it up. We sit, we chat, and we play for hours. Time flies by and stands still at the same time and we do what I most love to do. We make memories.