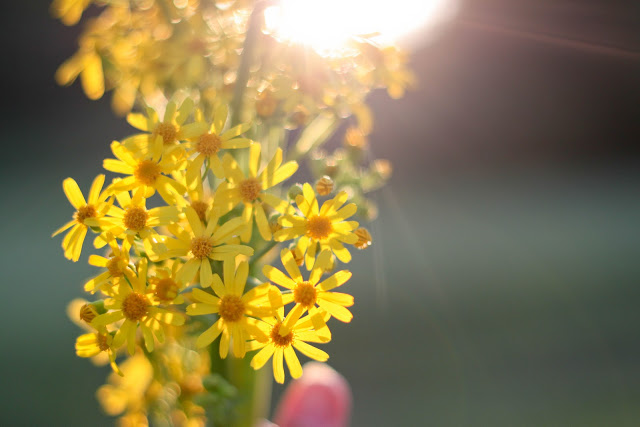 This little bundle of wildflowers has been wooing me for weeks. Each time I glanced out our kitchen window I spied them on the outskirts of the woods behind our house. It was impossible not to notice their bright, happy color set against the dark rich greens that have overtaken the space between the woods and our home. Often, I made a mental note. . .
go get those flowers
. . . and then I am distracted by a crying baby, a ding on the washer, a crying baby, a beep of the cell phone, a crying baby, or the fog that has become my brain. Oh, and did I mention a crying baby?
We had a full week. Play dates, meetings, appointments, work and all the little things in between battled the side of me that prefers quiet, home, simplicity and rest. Three kids and a spring day that delivered a taste of summer makes quiet simplicity almost an impossibility. Hoses were dragged out and sprinklers set up while sweatshirts and jeans were officially traded for towels and bathing suits.
Charlie, Chanelle, and I sat together on the sidewalk while they intermittently braved the cool waters of the sprinkler. These moments when it's "just the three of us' are rare and it was obvious that they were loving it as much as was. Meadow was sleeping soundly inside and I soaked in these precious minutes, suddenly aware that this used to be our every day life.