I'm going to keep it light today. I promise. But before I dive in, I just have to say thank you for the responses to my previous post. Thank you for joining in and letting me know you're not alone. This space, this community–those who speak up and those who read silently–continue to be such a huge part of my journey. I am humbled and honored when you read, when you comment, and when you walk along side of me in this virtual world.
I have been mentally chewing on some of the responses to my last post and will likely write about more after I spend a bit more time digesting. Today, however, feels like a Chatter kind of day. . . The kind of Chatter that makes me smile. . .
***********************************************
1. Matthew
Charlie is reading now. Every week he is given a list of five words and then tested on them. When he spells all the words right on the practice test, he is given a sort of "bonus" test made up of harder words that he has not yet practiced. He is given these words on the real test day and given points when he gets at least some of the letters right. Last week, one of those bonus words was "Matthew".
I'm declaring my boy a genius.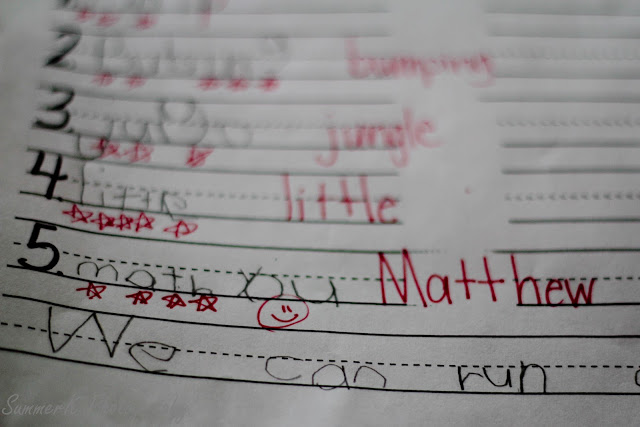 Or, at the least, my little guy is full of common sense. "Math You" makes so much more sense, doesn't it?
********************************************
2. Yellow

It's pretty simple. Yellow makes me smile. Whether in the form of sunshine, shoes, a Crayola, or a piece of fruit. . . yellow is pure goodness. But the best kind of yellow?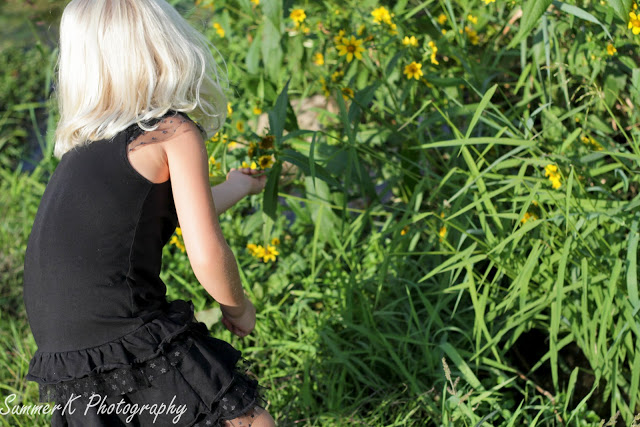 That would be flowers. And do you want to know what makes yellow flowers even better?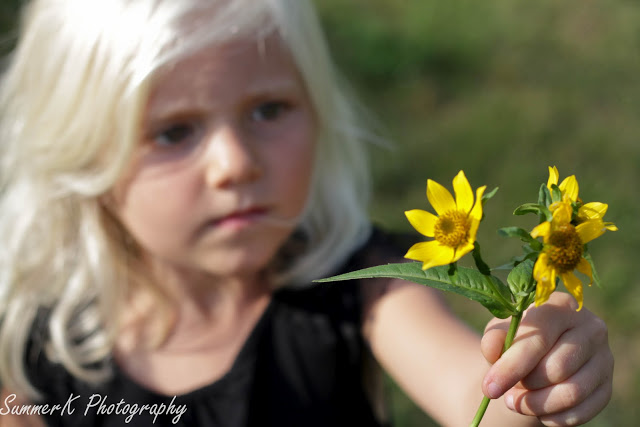 When they pass from her hands to mine. . .
here Mama, yellow is your favorite. . .

Yep. Perfect.
3. Soccer
Soccer is in full swing in our parts. I'm pretty sure I said it before but somehow the timid little boy I watched play soccer last year has turned into a confident, go-get-em, willing to risk little man on the soccer field. My boy is growing up. . .

I wonder, however, if Charlie will be embarrassed when he is 10 or 12 or 15 when he sees his Dad sitting in a child's Mickey Mouse chair at his soccer game?

And yes, that is Meadow swiping her thumb across the screen of Chad's cell phone. . . Facebooking again
**********************************************
4. Birthday
We celebrated a birthday this week. Chad's Dad turned 60.

Because when you beat
cancer
. . . each birthday is that much more special. . .

We are thankful. So. very. thankful.
Here's to another great year!
******************************************
5. Art
The temperatures have been cooler and more crisp lately. We've had a few days of constant rain. With the change in temperatures, we've found ourselves spending more time hunkered over the kitchen table with crayons and markers.

The wannabe crafter in me is getting excited. Charlie told me just a couple of days ago that
the day of the Growing Machine
was the best day ever.
Can we please do it again?
he asked me. I'm thinking I need some different ideas. Where do you get your creative ideas?

I'm open to suggestions. . .

I used all of my art skills on this unicorn. . . I've got nothing else.
******************************************
6. Walking
Girlfriend is trying. . .

It will only be a matter of time. . .

************************************************
7. Neighborhood Entertainment
This happens on a monthly basis. . .

Chad (my professional landscaper husband) gets the mower stuck in the creek in our backyard. Neighbor drives his mower and hooks a chain to our mower. Engines roar, other neighbors gawk, Chanelle informs Chad that the mower is leaking gas, Charlie offers to drive it out, Chad gets frustrated, I (being the helpful person I am) grab my camera, engines continue to roar, until. . .

. . . we have to call in the big guns.
I think the neighbors look forward to this monthly event. . . it's free and more hilarious than any comedy you'd see at the theater.
**********************************************
8. Bunny Blondies
Not only does fall bring out our crafting selves. . . we are also spending more time in the kitchen. Chanelle loves to join me in the kitchen and I love having her there with me. The older she gets the more I let her take over. . .

This week we did something we've never done. Bunny blondies are brownies made with shredded carrots and super easy.

They were a hit. Recipe,
here
.
*************************************
9. Behind my Back

It is impossible to watch them every second of every day. Truly, it is. Sunday evening I was cleaning the kitchen after dinner. My philosophy is as long as there is no screaming. . . they are probably okay. It had been quiet for awhile and I was enjoying having a rare uninterrupted conversation with Chad when out strolls Charlie, Chanelle and Meadow. . .

. . . with Meadow tucked neatly in Chanelle's baby doll's stroller. Maybe I shouldn't mention the shaky, almost broken tire and the torn fabric on the stroller?
All was well, though, and the scene certainly made me smile.
*************************************
10. Impossible

Maybe none of my nine previous points made you smile, but it is almost with 100 percent certainty that this one will. . .

Come on, you smiled a little didn't you? Impossible not to, right?
*************************************
A Running Chatter that actually made it to Number 10?
I'm exhausted. Happy Thursday All!
Chatter, Out.