I'm giving myself a night off from the twisting, turning, and unknotting that I've been doing in my head for the past week or so. Things are not completely unraveled yet, but sometimes it helps to step away and come back to it with clearer eyes. What I do know is that if I let too much time pass between today's stories and tomorrows happenings, then yesterdays memories will get lost. Let's face it, I'm a sucker for wanting to remember.
I know we all have those times when we hear a sound or see a sight or experience a feeling that instantly transports us back to a period of time many years ago. Some of those memories, I'm sure, are a welcome intrusion into our current life while others are more likely an unwanted invasion. This weekend, I had the former, a welcome intrusion, when I saw this. . .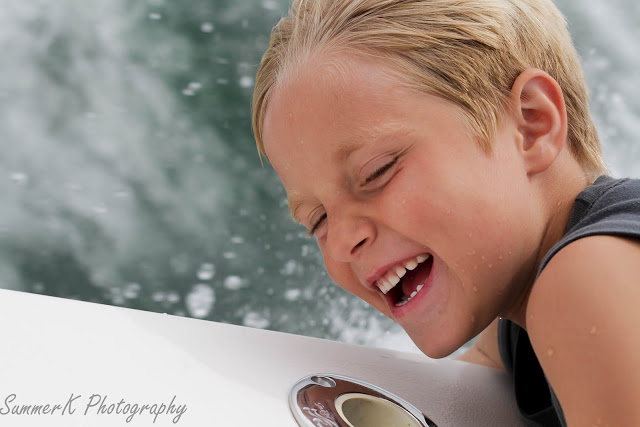 I'm not sure how old I was when my parents bought their first boat. If I had to guess, I would say I was around 10. From that time on, however, boating was just a part of our life. I have enough memories surrounding boats and water to fill up a large sized novel. (Don't worry, I won't). Memories like watching fireworks erupt while sitting on the bow of a boat in the middle of a lake or watching my parents and their friends shoot potatoes from a potato gun. Memories of docking at the best dive restaurants and eating lakeside or being stranded on a gas-less wave runner and screaming for HELP. Oh, and the best memories are those of dropping anchor at the swim hole and spending an entire Saturday sitting on a boat bobbing and swaying in the water while music blared from the speakers and the laughter of boating friends, who became family, filled the air. To this day I can not hear Celiene Dion's
Power of Love*
without being transported to the bow of a boat where I am giggling with girlfriends and munching on bags of Bugles, Potato Skins, and Ritz Sandwich Crackers.
(Sorry, that was almost a novel.)
What I really should have said is the water. . . it does something to you.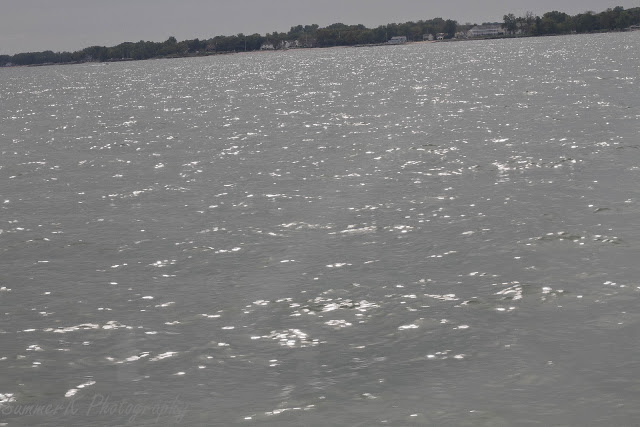 We took a last minute trip to see my Dad at his boat this past weekend and truly, Charlie's face says it all. There is something about being the water that makes not smiling impossible. Really, impossible.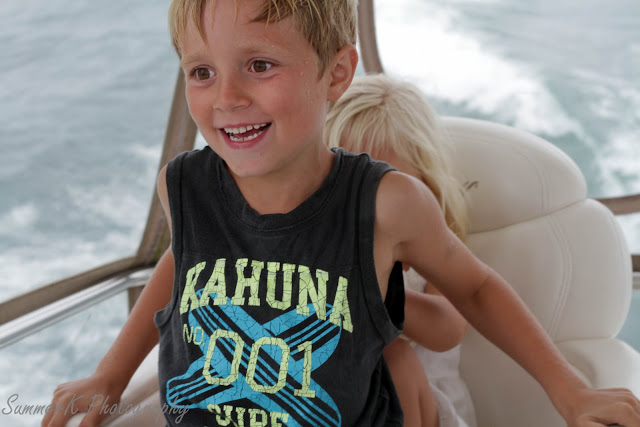 Like it was yesterday, I remember when my brother and sister and I would stick our hands into the spray of the boats wake with wide goofy smiles spread across our faces. When you are on the water the only thing you can do is enjoy it.


Or, if you are
really
a boater you can do this. . .

A real boater can sleep over the roar of the engine. My baby girl? She's a boater. . . it's in her blood. . .

Watching my kids do the exact things my siblings and I did so many years ago was so. . . heartening. I trust that, little by little, we are building their book of memories into something that they will cherish for the rest of their lives.