That's why the blog has been a bit, uh, well, quiet for a few days. Charlie brought a few of Jeff Kinney's Wimpy Kid books home school and we're hooked. I know we are a bit late to jump on this train, but we are enjoying it just the same. Each evening Charlie, Chanelle and I sneak back to the bedroom just a bit earlier than usual and climb up onto their lofts to catch a few extra minutes of these hilarious stories before it's time to call it a night. Somehow, these stories pull me in and when Charlie's appeal for just one more page rings out, I am happy to oblige. One more page turns to two and three and four and before I know it, I hear my own voice saying come on guys, just one more page to two droopy eyed kids who just want to go to bed.
Sure, these books are full of sarcastic humor and perhaps I shouldn't be exposing my little ones to this kind of humor. But let's be real. . . with Chad and I as their parents, sarcasm will be inescapable for our brood. This kind of humor goes back for generations and generations on both sides. Rather than deny it, we're choosing to embrace it.
So for many evenings the three of us have huddled around Jeff Kinney's book and laughed and laughed at his ironic humor. By the time I emerge from their bedroom, I am exhausted but with a happy heart. The truth is, we've had a busy couple of weeks and my heart rate is attempting to find its way back down to "normal". It's not there yet, but I wanted to pop in quickly this evening before making my way to bed early this evening.
For several weeks I've wanted to write about a few things and since we're on the topic of books. . . tonight seems perfect.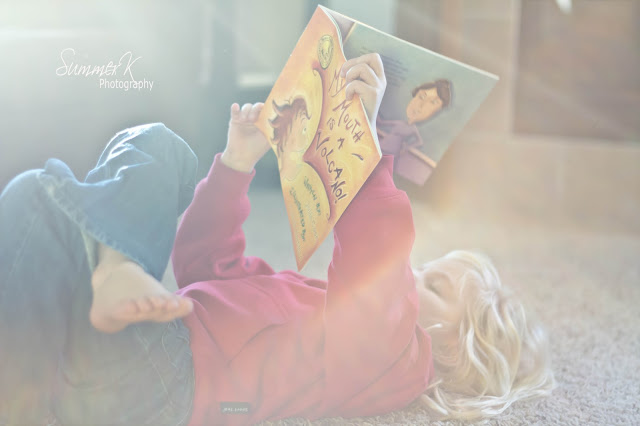 Santa delivered a few wonderful books Christmas morning and I just had to tell you about them. Honestly, they are the best children's books I've read. Books that are easy to understand, entertaining, and hold in them a very concrete message.
The first book, written by Julia Cook, is My Mouth Is A Volcano. It is a great story about a boy who tends to interrupt because he just has to say what he's thinking and he has to say it right now. . . he erupts. The language in the book is so fun and creative I can't imagine any child not loving it.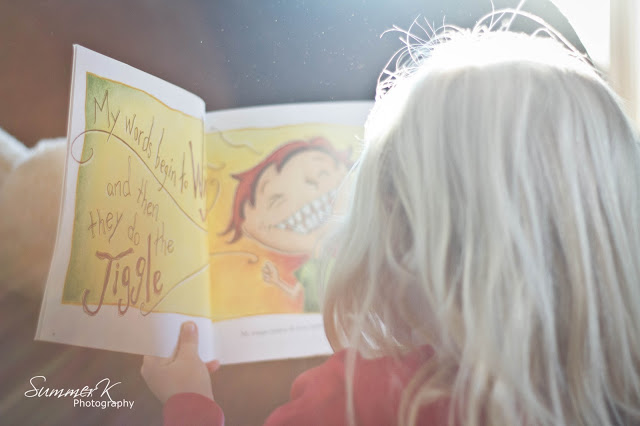 The next book Santa brought is called The Juice Box Bully, by Bob Sornson and Maria Dismondy.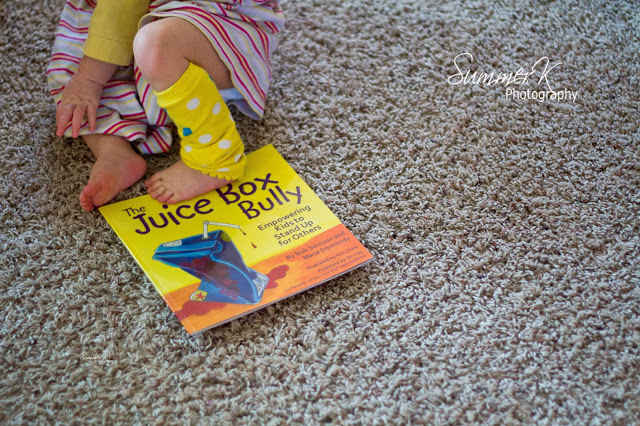 Again, the book addressed topics such as kindness, acceptance, getting
along, and standing together. A simple book that really can spark
communication about important topics.
The last book I want to share about is one that captured me with the title. . . Spaghetti in a Hot Dog Bun . Immediately upon seeing the title I knew that it must be about being different. I had to get it I had to ask Santa for it.

Santa came through.
I love reading Maria Dismondy's book. Any way I can get messages like "even if we are different from others on the outside, we all have a heart with feelings on the inside" is a good investment of time and money to me. Chanelle loves for me to read this book to her and she never allows me to close the book before reading the list numbered to 10 on the final page. The list reads. . .
1. Be proud
2. Love yourself
3. Have courage.
4. Practice giving.
5. Make each day count.
6. Celebrate differences.
7. Spread kindness.
8. Share a smile.
9. Forgive.
10. Never give up.
Good stuff, eh?
And I just realized that this sounds like an advertisement. It's not. We just really enjoy these books and I'm guessing others will, too.
I'm going to sign off for today. . . sleep is calling.
I shall be back soon.
Have a wonderful Wednesday!