Lovely snow has been falling all weekend long. Big, beautiful snowflakes have danced slowly through the air before gently finding their way and settling onto the pavement, grass, and trees. It has been a different kind of snow. It's light, easy to shovel, and even though the snow has fallen nonstop, it seems to disappear into itself so only a few inches remain. It's a strange sort of snow.
I remember the excitement snowfall would produce when I was growing up. All snowfall was exciting, but nighttime snow was the best. My bedroom was in the front of the house where it faced the street and streetlight that was directly in front of our yard. On snowy school nights I would twist my blinds open and lay in bed watching the snow race through the glow of the streetlight. Blinking was rare as I lay riveted by the show winter played before me as I silently prayed, Please God, give us a snow day. I even recall several occasions when I stared at the streetlight for so long I actually created the illusion of snow in my head. I saw snow. . . but there was no snow there.
Sick, I know.
Interestingly, over twenty years later few things have changed.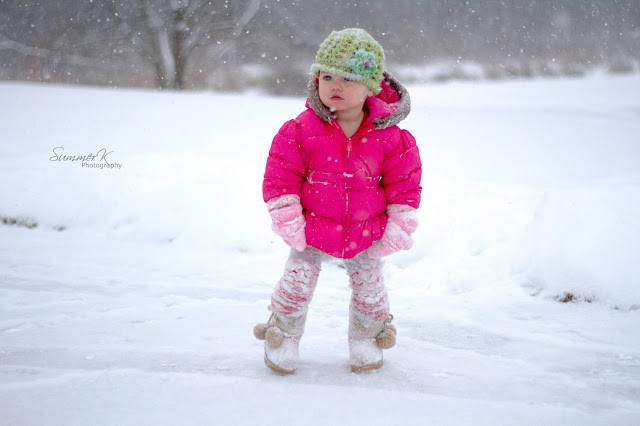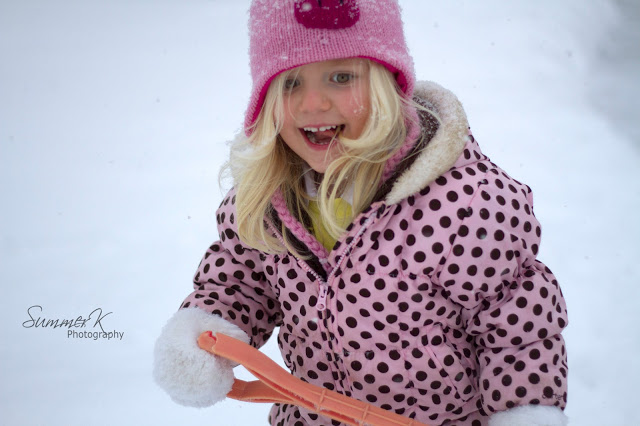 All day today I watched out the window as the snow fell and waited, hoping . . maybe school will release early. Unfortunately, as the hours ticked by I faced the reality that an early release was not going to happen. However, that didn't stop me from creating another scenario in my head. . . maybe they won't have school tomorrow.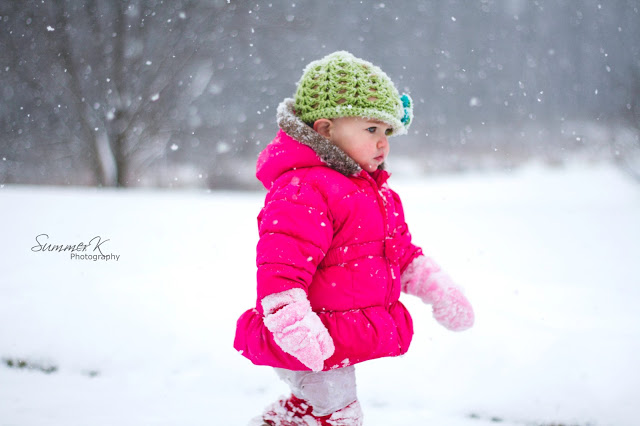 I spoke my hopes out loud to Chanelle. . . I wonder if there will be school tomorrow?
I hope not, she answered.
The consensus around here is clear: we would like to have Charlie home with us.
I even took my appeals to our neighbor as we were shoveling the driveway today. . . Do you know when the snow is supposed to stop? I asked her. I'm hoping for a snow day tomorrow.

(How pre-adolecent do I sound?)
It was around 5 when Chad told me he would be working late plowing snow. That got my hopes up even more. All evening I pulled back the curtains and flipped on the back deck lights just to make sure the snow was still falling.
6 o'clock. Still snowing.
7 o'clock. Still snowing.
Around 8 Chad tells me he's on his way home. . . do you think they will have school tomorrow, I posed my question of the day.
His answer left me deflated. . . Yep, the roads are all right. . . maybe a delay.
Just like my when I was in school and became angry at the DJ on the radio who never called my schools name for a snow day I (secretly) got mad at Chad. (Sorry, Chad) In my head I assume he has some evil intent to rain on my parade that included visions of a day filled with p.j.'s, sled riding, game playing, and hot chocolate sipping.
I'm such a rational person, aren't I?
In fact, while writing this post I have checked for snow about 9 times and it seems Chad is likely right. The snow has fizzled. Outlook is not looking good for this Mama who can't seem to get away from those snow day longings. It looks like the fumes from our weekend adventures might have to carry me a little bit longer. . .

While Meadow napped, we hiked.

It was a spur of the moment decision, really. What began as a "fort building" activity in the backyard turned into a small hike in the back woods.


Fresh air, sunlight, lightly falling snow, and the explorations of wildlife made for a wonderful afternoon adventure.



Fingers were frosted and toes were freezing, but still. . .


Memories were made.
Really, who needs snow days when you have awesome weekend hikes like this?
Well, I do. However, one last check of the deck light leads me to believe that a snow day won't be on tap for tomorrow.
Ah well. Have a Happy Tuesday, anyway.
(p.s. Meadow was fine during our hike. . . we leave a cell phone for her.)
*****************************
Addendum: I received the following text at 5:06 this morning: Today is Tuesday, February 5th. School will be closed.
Rock and Roll.