(Even if you never press play to the music on the blog–you must read this post with Stevie Wonder's, Isn't She Lovely in your head. Deal?)
It has been almost 18 months since our tiniest bundle of joy rocked our world with her arrival. Life has done anything but slow down since that chilly November day, but still, I think it's important to pause this evening for a quick "Meadow Update".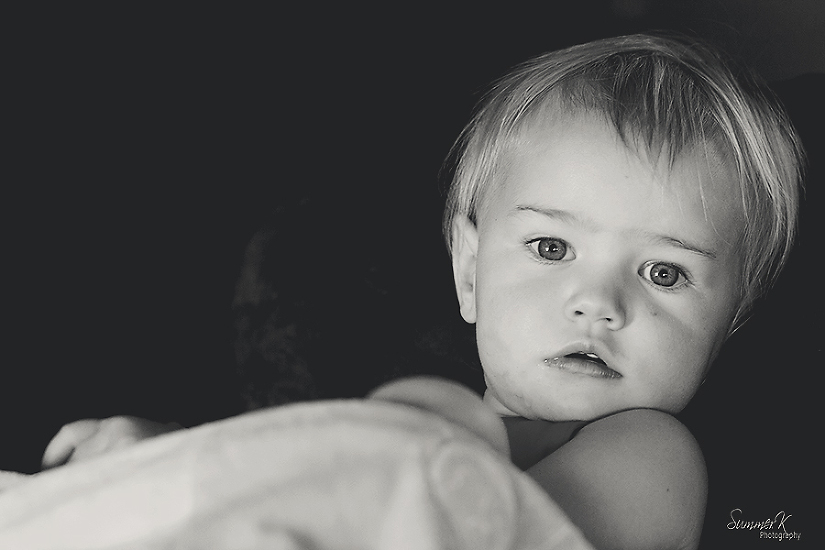 I
can't tell you how often Chad and I look at each other and smile and muse. . .
can you even imagine life without her?
Nope. We absolutely can not. Miss Meadow has certainly completed our family in the most beautiful of ways.
There are so many little things I want to remember about Meadow. You know–the baby things that fade away so quickly as little ones grow into bigger ones. I don't want to forget the heartiness in her belly laugh. I don't want to forget the way she seems to dance when she walks. I want to always remember the way she screams (not says–but screams) MAMA whenever she wants something. I want to remember how she sways her upper body as soon as she hears the first note of any kind of music.
Oh, there are just so many things. So many. I think if I had to describe Meadow in one word, it would be this: PERSONALITY.
Meadow's tiny body is overflowing with it. . .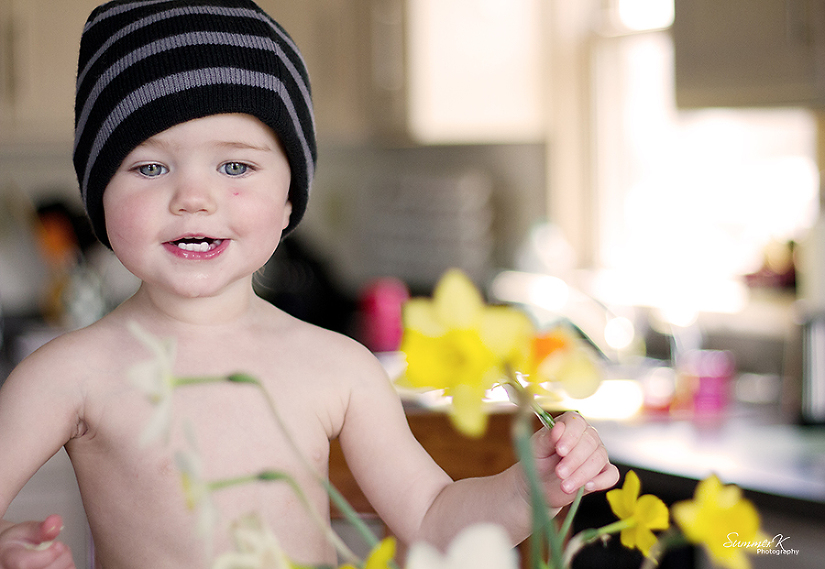 From as early as I can remember, Girlfriend has loved to accessorize. Hats, necklaces, headbands, tutus, legwarmers–you name it, she wants it. She does not hesitate to come to me and insist that I help her on with three pairs of leg warmers, or a headband, or her brothers hat or sunglasses.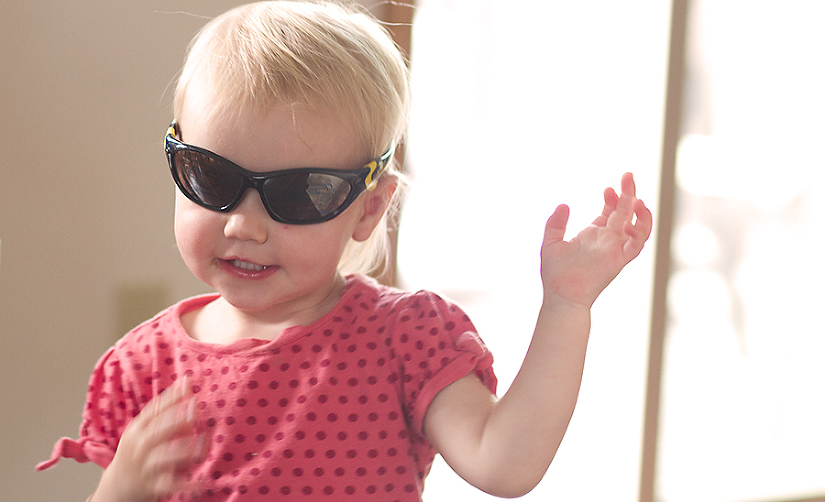 And since she's the our youngest–what can I do but oblige?

Meadow is adventurous. Unlike her more timid brother and sister (and parents)–Meadow fears nothing. When we take walks she waves to the cars passing by and calls out
Bye-Bye!
Last week she took herself on a walk all the way up our street. She tries things that she probably should try. . .

. . . and she succeeds.

As much as Meadow enjoys her accessories and her make-up and lotion–she is not afraid to get her hands dirty.

Or her feet. . .

Or anything else for that matter. . .

I have a sneaky suspicion that this little girl is going to keep her Mama and her Daddy on their toes. Just yesterday I walked out of the kitchen for about 5 second and when I returned I found this. . .

Meadow on our kitchen table.
Her response? Uh-oh. . .
Meadow knows what she likes and what she doesn't like and she's not afraid to tell you about it. For the most part, Meadow is a very happy little girl. . .


But when she's not? Watch out. . .


Meadow's most recent aversion? Diapers.
Yep. Our 18 month old has decided that going commando is what is best for her. Don't get me wrong–that may be okay for some people. However, Chad and I have decided that for our UN-potty-trained almost 18-month old–diapers are preferred.
Meadow knows of this preference. She does. Want to know how I know?
She hides.
The scene goes like this–Chad or I put a brand-spankin' new diaper on her nice clean tush. Meadow gets up and casually walks away–as if it's just a normal afternoon. Things are pleasantly quiet for a bit and we enjoy the moment. Suddenly, Meadow walks in front of us with the happiest of faces until we take notice that the white cover on her backside is now more of a beige color. SKIN. Meadow squeals with a twinkle in her eye before high-tailing it out of our reach.
It's a game. She likes the game. Chad and I? We don't like the game.
However. . . it is really hard to get angry at this face. . .

It truly is–really, really hard.
I still remember how scared I was to have a third. How nervous I was that expanding our family would mess up what had become so normal and "doable". Those fears are so funny to me now. Hindsight, right? Truth is, nearly 18 months later our family is filled with that much more love, that much more fun, and that much more adventure because of Meadow's presence. I can say with 100 percent certainty that Chanelle and Charlie would say the same thing.


Miss Meadow continues to rock our world in the most beautiful way.

It's official–we're gonna keep her.
Have a great day!