These are probably the posts I should refrain from writing. You know, those little secrets that families share. The inside jokes that, years later, Chad and I will laugh and look at each other and reminisce saying something like, remember that time when. . .
But alas, I have my little blog and have developed a knack at airing it all–the good, the bad, and the shameful. Maybe one day Charlie or Chanelle or Meadow will sit across from their therapist and cite certain posts from my blog as the reasons for a, b, or c.
Or maybe, just maybe, certain posts from Running Chatter will help them to not take life too seriously or to not be afraid to laugh at themselves.
I suppose it's a toss up, so I'll risk it and keep sharing my stories.
This one began last Friday. Day #5 of Spring Break.
(Before I begin, let me say this (in my defense). We had a cold week for our Spring Break. Seriously, it was really cold–too cold to go out. So after spending a week indoors with three VERY energetic kids, I was tired. Really, really tired.)
Friday evening the five of us sat in the kitchen eating dinner. And, well, if you've ever eaten with children, you know that it's anything but relaxing. In my exhaustion, I (half) jokingly said to Charlie and Chanelle, I'll give you both $5 if you sleep until 10 o'clock.
Their little ears immediately perked up and, wide-eyed, they questioned my sincerity, Really??? Chad chimed in, Yep. You can have $5 or we will get you Happy Meals–but you can't come out of your room until 10.

Charlie and Chanelle were immediately excited (apparently we deprive our kids of the luxury of Happy Meals). You would have thought we had told them we would be going to Disney World in the morning.
Chad and I placed our bets. . . would our kids stay in their rooms nearly FOUR hours longer than their usual wake up time? We had our doubts.
We heard the first stirrings around 6:30 a.m. Our doubts grew.
7 a.m. came and went. 8 a.m. came and went. Chad ran. I ran. We enjoyed a quieter house than normal. Pitter patters were heard from upstairs. Our basement got cleaned. Meadow ate breakfast. More pitters. More patters. 9 a.m. came. We continued to bask in the quiet. Stirrings upstairs continued. 9:30 came.
Chad and I celebrated the perseverance of our early risers. At about 9:50 Chad made his way upstairs to greet two little ones contently playing cards, but hungry for happy meals.
It's win-win right?
The truth is, we adore our kids. Really, I would not want to be doing anything else with my life. There is not any part of me that wishes for 'that' life or 'that' one. It's just that, well, sometimes we get really, really, tired and we just need a break.
So last Saturday? We purchased that break. It cost us three Happy Meals.
(Please refrain from the advice about the poison of fast food–I know, I have a degree in nutrition.)
I'm a believer in moderation.
(Oh, and the damaging psychological effects our "four hour break" is leaving on our kids? I know, I'm a licensed therapist.)
I'm also a believer in helping our kids understand that they aren't the center of the world.
Anyway, that's my confession. We bribed our kids with Happy Meals for a quiet morning.
(Farewell to my Mother of the Year award.)
In other news. . . Spring totally showed her face this week and we have soaked it up.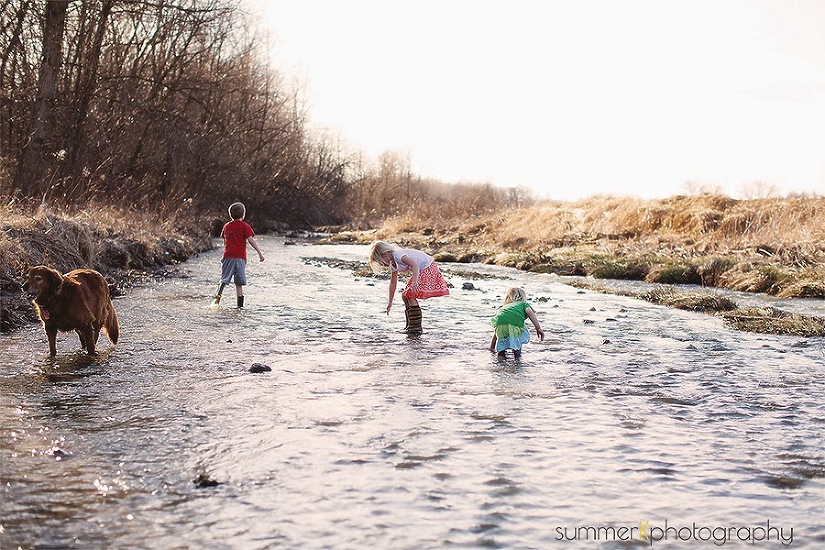 The kids introduced me to the creek behind my in-laws house and let's just say that I think that the road from our house to theirs will be well worn by summers end.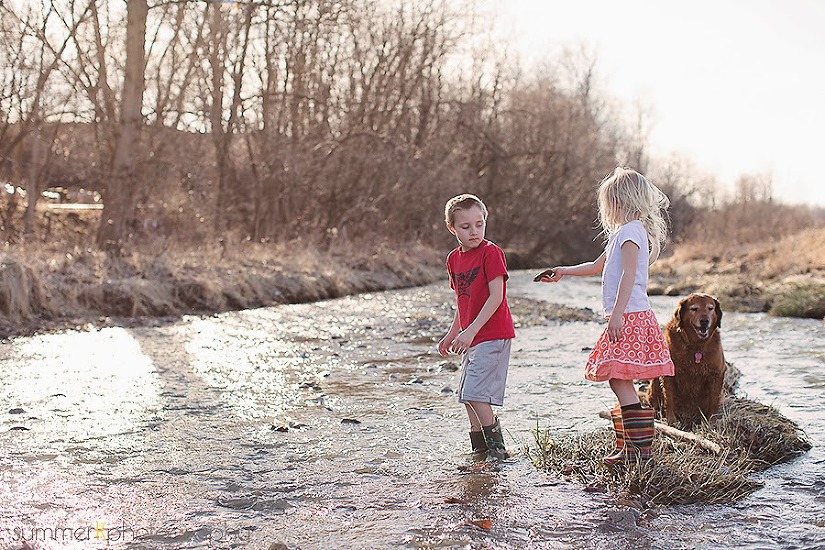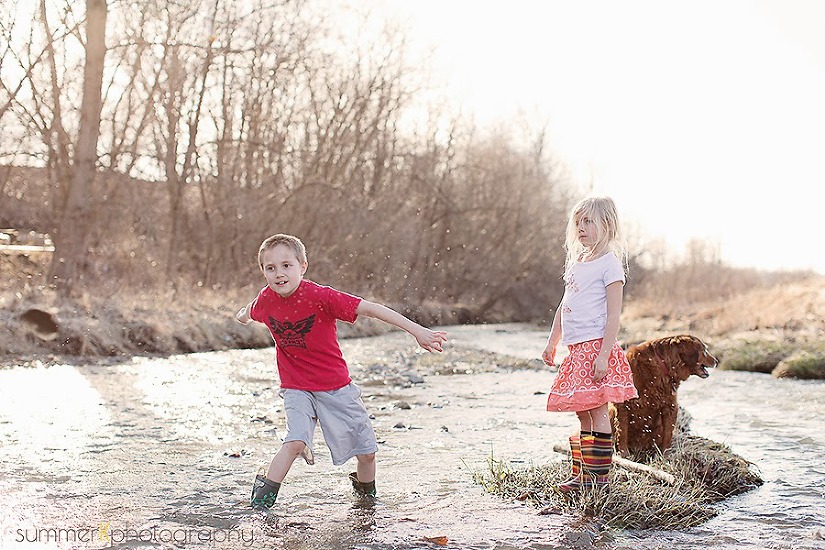 Seriously, just as I was really missing our old stomping grounds, I was introduced to this perfect location right down the street. We are already making plans for summer time picnics and explorations when the water is warmer.


In the meantime, we will take what we can get, knee socks and all. . .




There is this definite shift that happens with the weather changes. It's nothing that you can see, really. It's more something we feel. Our spirits are lighter, are moods lift, and our energy level meets the activity level. This is why I don't think I'll ever be able to live somewhere that doesn't have the change of seasons. We think the change is something to celebrate. . .



We've enjoyed sidewalk chalk again. . .

Morning coffee and hot cocoa (courtesy of Gramps) on the front porch. . .

Rediscovering nature. . .




And fresh evening air. . .


Oh, and dirt. . . how we love dirt. . .



Yep, we've had our first tastes of Spring and we know we're ready.

You know, as long as we get a morning of recovery from time to time.
************************************
Just a quick note: Thank you for all the kind words, texts, messages, and love offered after my last post. I will write more later, but for now, please know, I appreciate each of you who have walked this journey (in big and small ways) with me.
**********************************
Have a beautiful day.