When I began this blog, nearly four years ago, I was a Mama of a four year old and a two year old. I was slowly but surely ticking off my hours toward my independent counseling license and life, for the most part, felt simple. Our days were slow and deliberate. We drank in simple moments and collected them with sacred care. We stopped and smelled the roses and lingered with their scents. The hours passed slowly, sometimes painfully so, but slow enough to grab onto.
At the end of nearly every day, after our little ones were asleep, I would grab my laptop, nestle into a comfortable seat and collect my thoughts and our memories in this space. At the time I was trying to grapple with life without my Mom and, unbeknownst to me, I was discovering who I was. My appreciation for the little things grew and by writing here I learned the importance of appreciating the gifts life consistently laid right in front of me.
I have such nostalgic feelings when I think about those early days. A mixture of happiness and sadness. Thankful for those simple days and, in a small way, wishing they were still here.
However, four years brings a lot of change. Two kids turned to three, one career was left behind for another, one house was exchanged for another, the community we called "home" was left behind for another. Oh, and the two and the four year old–well, they are older. Not by much, of course, but they are older and that makes life different.
What used to be long days of lingering in our own schedules, are now a balancing act of school, sports practice, "needs", "wants", "musts" and "have to's". Where we used to talk about Elmo and bulldozers we now field questions about God and why some Mommy's and Daddy's don't live together. As the days and weeks go by, I am seeing more and more that we are not just raising children, we are raising adults.
Honestly? The thought takes my breath away.
The truth is, I know that life is only going to become more and more hectic as the years roll on. Schedules will get tighter, responsibilities will increase, and we will have to find a way to preserve our sanity amidst the chaos. Or, more accurately, we will need to make a way to preserve our sanity.
For me, Running Chatter has always been my sanity. I used to write almost nightly about life–both big and little–and somehow my soul felt peace. Or, at least in some small way, I found perspective. As life has become more hectic, I've missed this space so much. There is a part of me that wants to turn the clock, back to the simpler days, where time was in abundance and life was, well, easier.
Clocks don't move that way, though, and neither does life.
I've thought about this a lot–the blog, my Chatter. I know that just as our life transitions through the years, so will this space. It can't always be what it was and I know that it will have to change as our family changes.
I don't know what that will look like.
What I do know, is that this space is important to me. It is an important part of my life and, in a way, I need it. I need this space to remind me what is really important and what isn't. I talked about this while we were visiting my Dad this weekend. He listened as I talked about missing the blog. His response to me was simple. . . It sounds like you know what is important to you, Summer. Don't forget that. Set your priorities and maintain them.
Simple words from a simple (but wise) man.
Running Chatter is the place where I come to work things out, celebrate life, and pay respects to what will soon be our memories. It's my virtual spot to "stop and smell the roses". Sometimes I have to remind myself that it doesn't have to be big or grande or life shattering. Sometimes, it just enough to pause and tip my imaginary hat to life with a written 'thank you' for the gifts.
Last weekend the gift was a visit "home". We took the scenic route. . .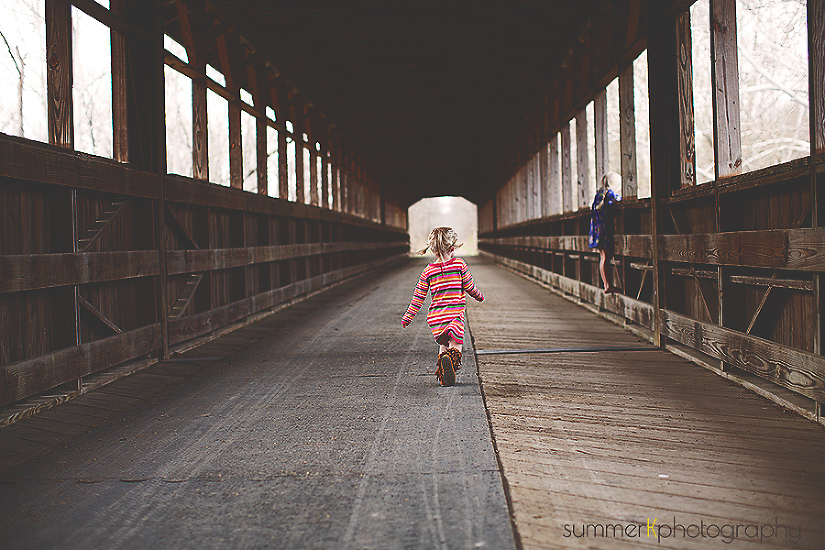 The week leading up to our visit to my Dad's was full of all things flu. One by one, the flu grabbed all four of my family members (excluding myself) and held them hostage for about a day and a half. (Have you ever tried to potty train someone with the flu? So not fun.) By the time Friday came were were ready to escape the germ laden walls of our house and head to my Dad's house. We are so thoughtful, I know.
We took a little time to stop off and enjoy the view from this glorious covered bridge on our way there.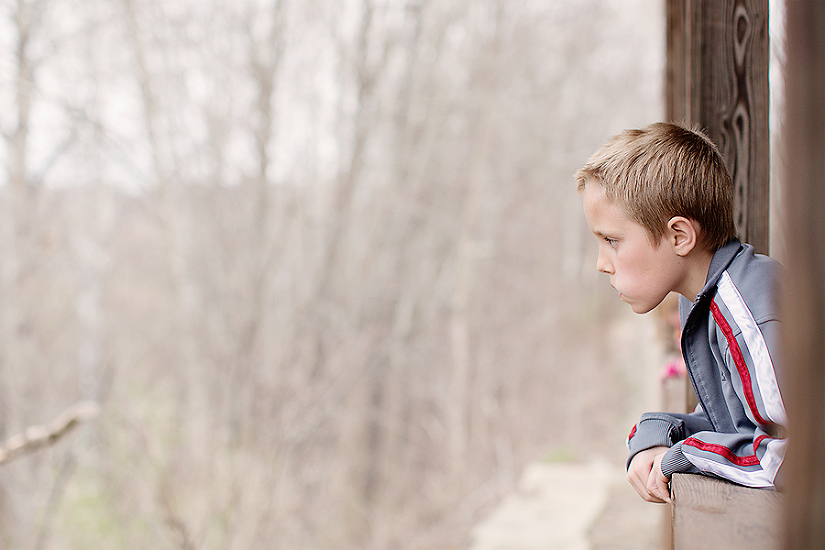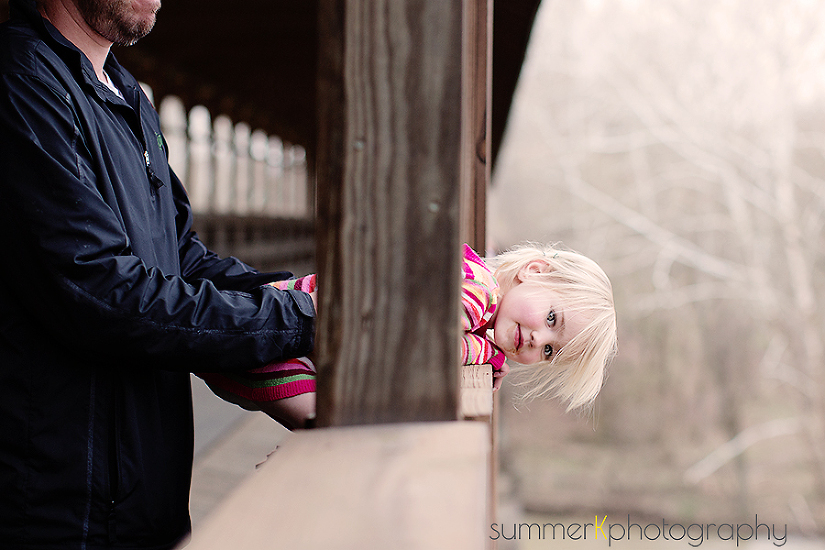 We all needed this fresh air and it did wonders to lift the spirits of little ones who had spent days beaten down by the flu.
I know I say it every time we go "home", but man, I sure love it. Going home is, well, it's just like home. Our time was relaxed and chill as is often required by my Dad. Late night baseball in p.j.'s started the weekend off perfectly. . .


The only "must" we had for the weekend was to color eggs.


Meadow was quite thrilled by this event. . .

My rock star of a sister was also home for the weekend, which usually relieves me of all cooking duties. (Seriously, my sister is awesome.) While she cooked and Chad grilled, I watched Charlie, Chanelle and Meadow do their thing in my Dad's backyard.



I believe Charlie was attempting to destroy every tree branch, while Chanelle was collecting a feast of seafood (huh?) and Meadow was, just being Meadow. . .




It was nearly impossible to watch them and not reflect on how it seems like just yesterday that I was in their shoes. Wasn't it just yesterday that my brother and sister and I played just like they did? Being home makes me even more aware of how quickly this is going to go. Being home puts me face to face with the reality of passing time and how much I want to enjoy these years.
We keep our visits pretty low key. Nothing earth shattering or spectacular, but that's just the thing–it doesn't have to be. I have no doubt that the memories we make at Poppy's house or at my in-laws will be treasures our kids will carry with them for the rest of their lives.


Thirty minutes at the park gave us belly laughs heard across the city when the kids rolled down a big hill over and over and over again.




The loudest belly laugh was heard when this happened. . .
(If you can't see the video, you can also find it here.)
Let's be real here. . . I think this made up for all the burnt Tupperware, missed graduations, and waterless boiled eggs to date. Right?
All of this was just prep for the "main event" when family would gather together on Easter. Ever since my mom died, we have made sure to be home on Easter morning and it is a decision I've never regretted. I love that my kids have these memories to share with my Dad and my sister.


See Charlie's basket? Under the red letters?


We do Easter the way our family does everything–with tradition. We chill, we fry a turkey, and we chill some more. . .





Oh, and somewhere during the weekend Meadow discovered a passion for photography. . .





And fashion modeling. . .

And that's all there is to it.
That's why I need this place. Because it's when I take make the time to pause and look at it, I realize how thankful I am to have the gift of this life. Stopping in here is always worth it.
And if you've made it this far. . . from the bottom of my heart. . . thank you for being a part of our story.
Have a wonderful day.