Just under 36 years ago a tiny baby girl with a bald head was placed into the hands of a bearded man with thick, dark, curly hair–hair so high it raised his height measurement about 6 inches. It wasn't the first time he would be called "Daddy", but it was the first time he would be "Daddy" to a little girl.
As the little girl grew, she and her Daddy traded hairstyles. Her bald head was exchanged for a thick mane of blonde locks, while her Daddy's 'fro thinned and thinned. (No doubt the result of being a Daddy to a little girl.) However, the hairs on his head were the only thing that were not consistent with him.
That Daddy? My Dad? He was consistent. He is consistent.
I am a blessed woman. I know it–I've always known it really. I know that when it came to Dad's–I got the best. As I moved from "little girl" to "young woman" to "married woman" the lessons my Dad taught me were invaluable. . .


Believe in yourself. . .
The world doesn't revolve around you. . .
Respect everyone. . .
Never settle for less than you deserve. . .
Be you. . .
Trust yourself. . .
Life doesn't owe you anything–work hard. . .
Eat in dive restaurants. . .
There is nothing you can't do. . .
Strength is beauty. . . It's okay to live quietly. . .
I'm proud of you. . .
Be a lady. . .
Class never goes out of style. . .
I could go on and on. Truthfully, as a a child I often viewed my Dad's sentiments as "lectures". As an adult, however, I know he was teaching and guiding me through life. His messages sunk in–truth has a way about it.
But you want to know something? He didn't just talk about these things–he lived them.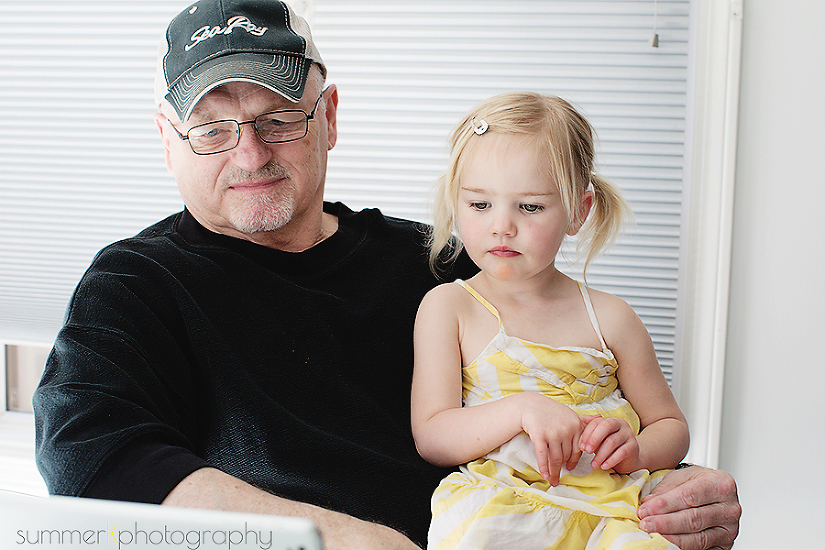 For most of my life I was certain that there couldn't be anyone out there who does "Dad" as well as my own Dad. Certainly, I had the best.
Little did I know that just over two hours away from my hometown there was another Dad teaching his own son the very same lessons my Dad was teaching (and living) in front of my eyes.
Granted, I wasn't there but I'm pretty certain that this other Dad was teaching and living things like this. . .
Love others. . .
Follow your gut. . .
Work hard. . .
Respect women. . .
Set an example in deed, not just word. . .
Laugh. . . often. . .
Make time for fun. . .
Don't be afraid to sacrifice. . .
Don't judge a book by it's cover. . .
Be a good man. . .
I'm proud of you. . .
I'm sure there was so much more. I've only scratched the surface. But still, these are the things I see my Father in Law living each and every day.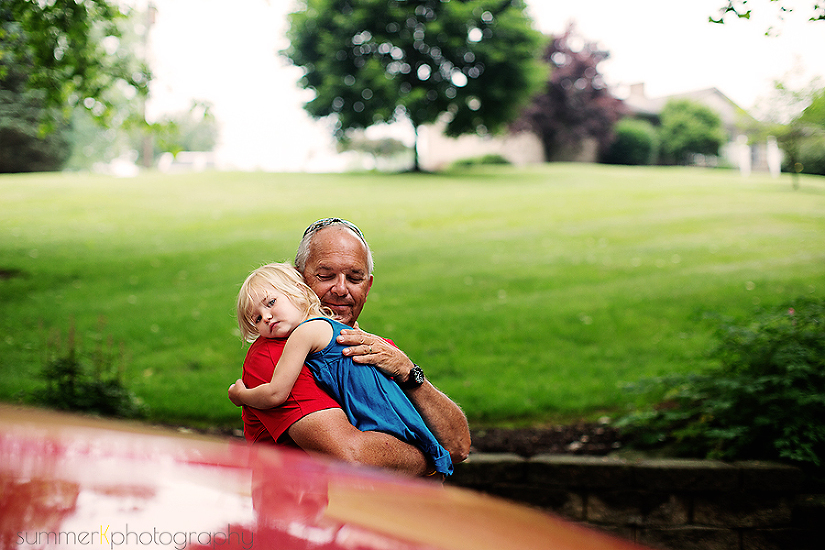 And I often wonder if my Dad hadn't given me the gift he did and if Chad's dad hadn't given the gift he did–would Chad and I have ever found each other? Would I have settled? Would I have rushed? Would I have known. . .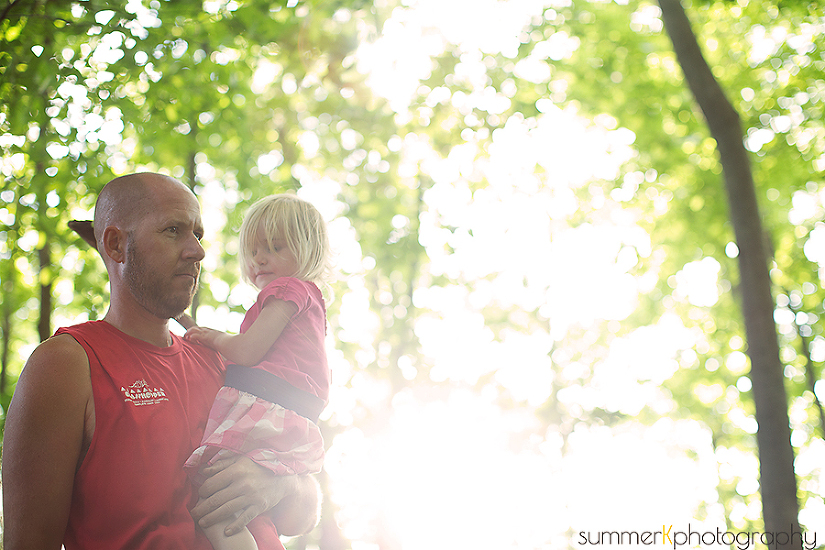 . . . that the real deal is worth waiting for?
Maybe? Maybe not?
I believe in the legacy that was before us and the legacy that continues today. I believe that everything my Dad taught me and Chad's Dad taught him culminates into one of the greatest gifts we could ever give to Charlie, Chanelle and Meadow. . .



An understanding of the great value of these wonderful, present, and involved Dad's in their lives.
Maybe this lesson goes unspoken. Really, our kids will not know anything different. Still, I suspect that one day–years from now–all three of them will look back at these "Dad's" and be overwhelmed with gratitude at how blessed they have been to have these three men in their lives.
Certainly, that is exactly how I feel today. . .
Dad, Kim and Chad. . . Thank you. . .



. . . thank you for making the world, especially our world, a better place.
I'm so thankful to have each of you as the "dad's" in my life.
Happy Father's Day.