Wednesday mornings are my "Chanelle Morning". Charlie is at pre-school and Chanelle and I spend the morning doing, well, whatever. We had a fun one today.
I often refer to Chanelle as "my little contradiction". She has quite the tom-boy side to her. She loves to get her hands dirty, play outside, and she is fearless when it comes to any animal or insect. I have seen her pick up frogs, snakes, daddy long leg spiders, and even mice without a problem. Blah. But then there is this other side to her that likes all things girly. Dresses, heels, hair ribbons, jewelry, and anything princess-related.
When Chanelle wakes up on Wednesday mornings and learns that it's Charlie's school day one of the first requests is typcially, "can we paint my nails?" Who am I to deny her?
"Wow, Mommy, it's so beautiful. It's amazing!" I love her genuine enthusiasm. After we finish beautifying her fingers and toes her sweet voice utters the words I dread hearing. . . "Can I paint your nails, Mommy?"
Ugh. The dilemma in my head goes something like this. . . "should I let her do it and give her a moment of joy or should I deny her and avoid the hassle of a possible (likely) mess." It would be a lot easier just to redirect her and do something else, but if you heard the sweetness in her voice. . . you wouldn't be able to deny it either. . .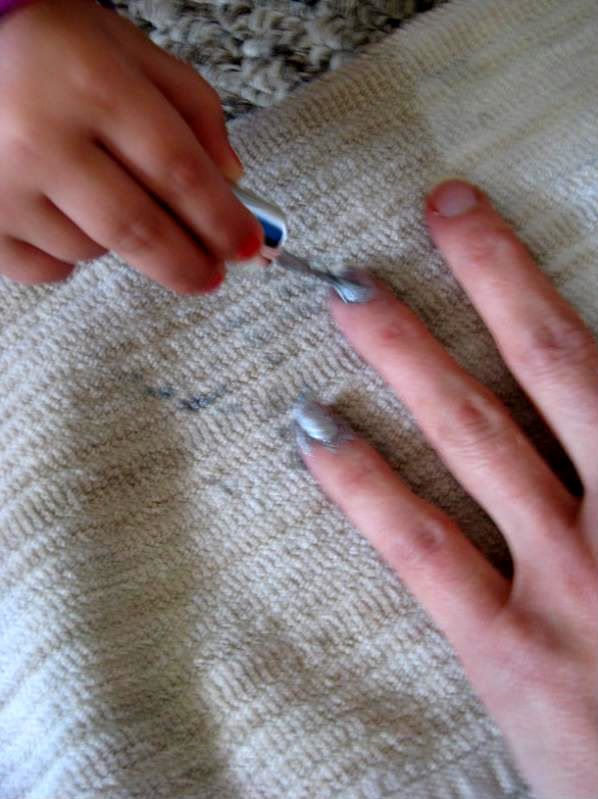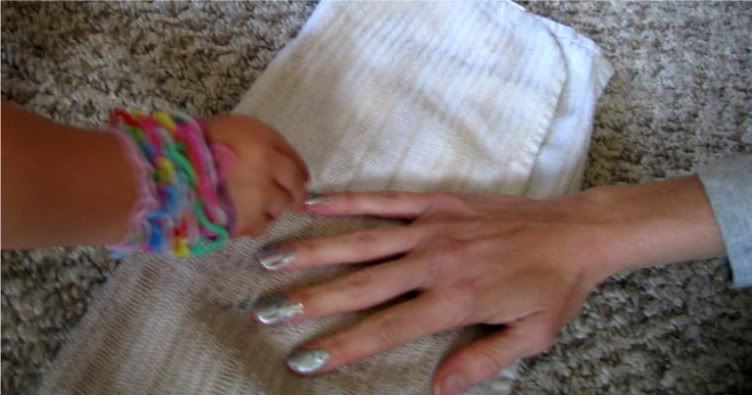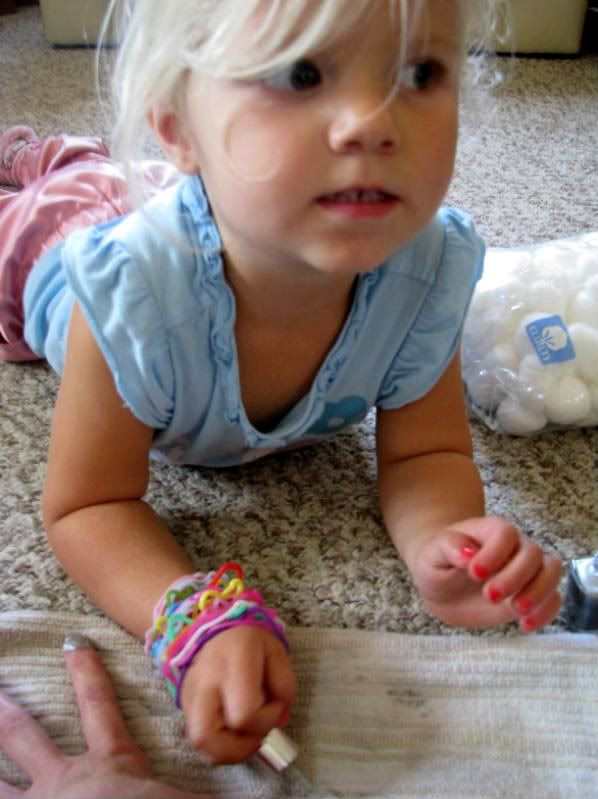 Sorry for the blurry pics, but I'm looking pretty fancy, eh? Despite the appearance of my nails, I was glad I let her do it. She was feeling quite proud of her artwork and so we moved on. . .
Yesterday's rain was traded for a bright sunlit day that called out to us. Chanelle thought her baby and Elmo needed to get outside since they have been cooped up. She's quite the Mommy. . .



These days might seem so dull to a more adventurous soul. For me, though, I love it. I love experiencing these snapshots of time that go by so quickly and are as beautiful as they are monotonous. And we finished our walk in time to greet Charlie who returned home after having a special lunch out with Gramps. . .

Yep, that's Wednesday to us.
That it will never come again, is what makes life so sweet
Emily Dickinson