. . . that feel just perfect. When in the middle of the day I sit and stare at their little faces and tell them in all seriousness. . .
"Do you know how much I enjoy being your Mommy?"
Oh, and I do. I really, really, do.
Yes, there are days when my patience runs out. Days when I am quick to be short with them and slow to listen. Days when they spat back and forth endlessly and their voices take on that high pitched, drawn out tone of a whine that is like nails on a chalkboard to my ears. Days when my eyes dart to the clock about 1000 times just willing it to reach that precious time. . . bedtime.
Today, though? Today was not one of those. Maybe it's the upcoming holiday, maybe it's because my work week is over and my mind is completely in this place. . . I don't know, exactly, I just know that today was a good day.
We spent our morning with some of our most favorite people in the world. Because when you stay home with your kids it is friendships like these that fuel the day. The camaraderie that is present in the midst of play-doh, karaoke machines, dancing children, and games of musical pillows is unmatched.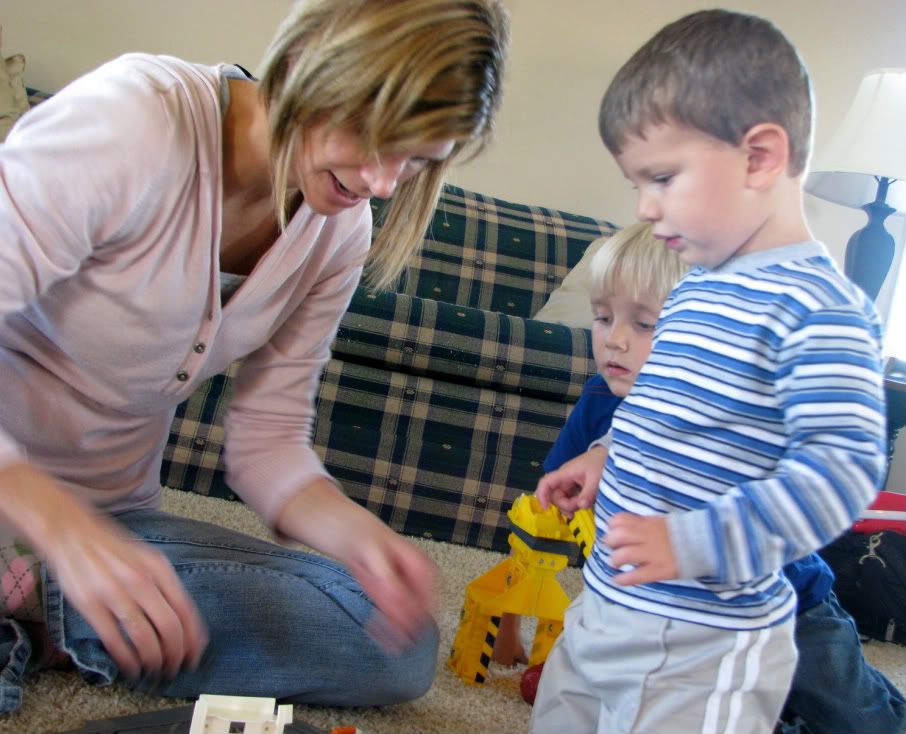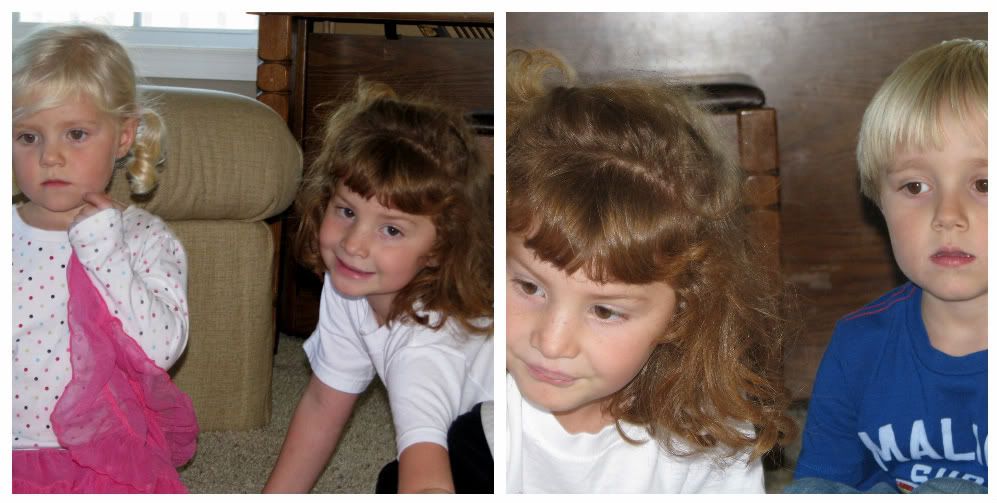 Yes, it's the simple things.
And then after lunch the kids negotiate a few games of hide-and-seek before nap time. I play with them and count loudly as they "whisper" and work together to find the perfect spot. One, two, three. . . twenty. . . "ready-or-not-here-I-come" and I smile to myself when they hide in the same spot each and every time. (Charlie behind the chair and Chanelle under Charlie's covers). I pretend to look everywhere and exclaim my best "oh my goodness! There you are!" when I find them.

It is only minutes after I kiss their foreheads and put them down for a nap that I hear a door open. Then another door. "Chanelle, Nap!" "Charlie, Nap!" I fight it for a little while, but something in me doesn't want to fight it. Unlike most days, today I was fine if they didn't nap. I walk to their rooms and open their doors. . . come on guys, lets forget naps today. You would have thought I told them we were going to Disney World.
Not quite, but we did enjoy an afternoon getting our hands messy as we prepared Thanksgiving place cards for our family. . .

It was in this moment. . . on our kitchen floor surrounded by a mess. . . that I felt a rush of contentment. This feeling that this is right where I am supposed to be in this exact moment–and it felt good. Oh, such words do not do it justice. In all reality, such words cheapen it. But let me tell you, Friends, it was real.
I am far from a perfect mom. So. very. far. For example, a better mom would have realized that the ink they were using was not washable and therefore would not have kids walking around with red/brown/orange/yellow hands for a week.

So far from perfect. What I am, however, is a thankful Mom. I'm thankful for this chance with them, this chance with their dad, this chance with this life–to live it fully. Thanksgiving is such a cool holiday. I like it because the focus is on all that I already have, rather than that which I would like to get. It is on days like today that I realize. . . I have all I could ever want.