Another day comes to a close and I am so exhausted I can almost feel the sweet softness of my pillow under my head. My body wants to crawl into bed, close my eyes, and drift away to the silence of dreamworld. . . but I can't. . .
There is this other part of me that needs to record it, write about it, and and allow my eyes to rest on the beauty that was today. Because by days end the exhaustion hit me so squarely between the eyes that I could no longer see it. I was short with the kids, withdrawn from the moment and was only able to watch the clock for the minute when we would draw blankets up and kiss the foreheads of our sweet little ones.
It all started last night we were awakened in the wee hours by little feet sprinting to the bathroom accompanied by a symphony of gagging noises. Our first thought. . . maybe it was something he ate.. . . So we clean him up put him back to bed and try to get some sleep.
Thirty minutes later. . . we follow the same procedure. Then again thirty minutes later. We know what that means. . .
Yep, a sick day.
Sick days often excite me because the kids are uncharacteristically cuddly and just want to be close. So, I was ready for a day on the couch snuggling my two lovely's while we read books, watched movies, and drank fluids slowly.
We began the day by loading up in the car to run to the nearest gas station to get the all important Sprite for my patient. How could a day not be perfect when it begins with a scene like this?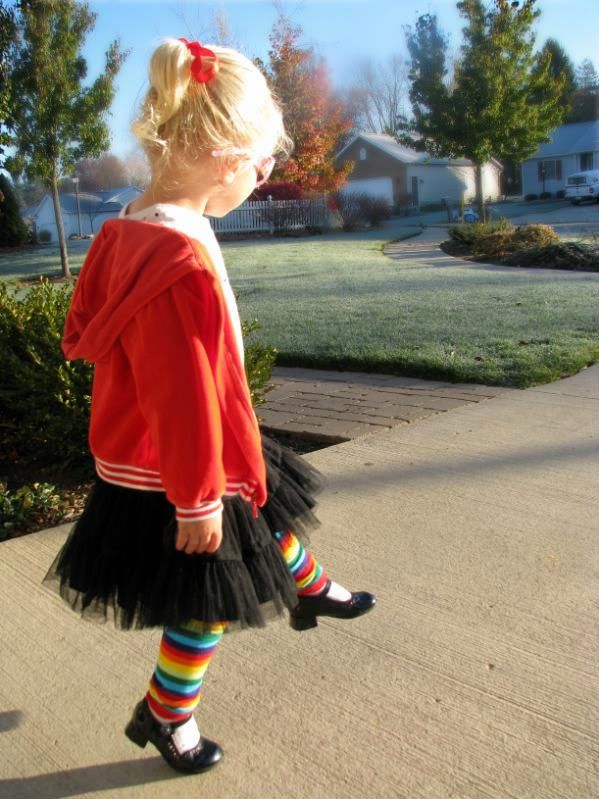 My little dancer. . .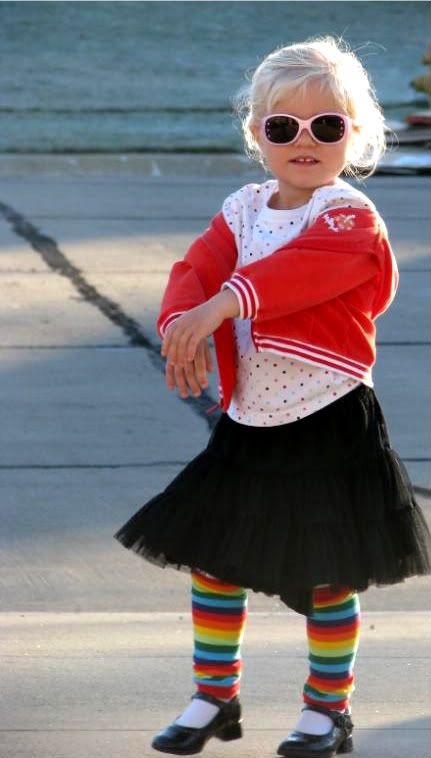 never ceases. . .
to bring. . .

A smile to my face.
When we arrived back home with Sprite in hand I was prepared to put on my quiet and nurturing hat to help my little guy feel better. He had other plans, though.
Plans that included a bit of this. . .

And some of this. . .

And why not a little of this. . .

In addition to plenty of this. . .

All of that was added to games of hide and seek, cries of "chase me", playing princesses, bargaining nap time (in which they never partook), making living room tents, and I'm quite certain they had a "who can talk the loudest for the longest" contest. . . which left me feeling a lot like this. . .

DONE.
By the time Chad got home I tossed him the baton and walked off the track liked I'd finished my leg of the race. Oh, I was there physically, but I entered that zone where I was present without my presence. . . if you know what I mean.
But now, as I sit here in the quietness of our home with what I am sure are blood-shot eyes, I can see it. I see that every moment of today was precious. I see that each game we played, each conversation we had, and each puzzle piece we put into place was a building block to something bigger. . . Something deeper. I'm not even sure that I can say what that "something" is, but I know its there. I know its real. And I know that someday they will know it, too.
And so I remind myself this evening, at the end of this new kind of sick day, that it was worth it. All of it was worth it. . . simply because they are worth it.
And in all honesty . . . there is no other place I would have wanted to be today.