Do you remember, back in November, when I appealed to you through this here blog? A tiny letter where I expressed to you how much I like to capture the little insignificant moments of our days so you might feel that you are a part of them, even though you are most often at work. I wrote that letter, in part, as a joke. I mean, I really didn't expect you to go out and spend a lot of money on a new camera when the one we have works quite fine.
In all reality, though, it is during weeks like this, when you are gone for days at a time, when I wish you could be a part of the silly moments the kids and I share. Like today, for example, when it snowed and snowed and the kids spent 35 minutes dressing for 20 very cold minutes in the snow. No, I didn't have that really nice camera, but the camera we have got the job done. . .
The photos aren't half bad, 'eh?
It was seriously cold. My teeth were chattering, Chanelle's nose was running like a faucet, and Charlie informed me that he wanted to stay out "for a long, long, time."
I didn't really like that idea. My lips, I'm certain, were blue and my hands had turned that pale, sickly color and appeared utterly lifeless. So I put my camera over my shoulder and begin dragging in the sled and other remnants of our outdoor excursion. . . and that's when it happened. . .
A big white truck with the letters FED EX pulled into our driveway. Ah, I know you know what was in it, but since you are away on a trip. . . I'll show you. . .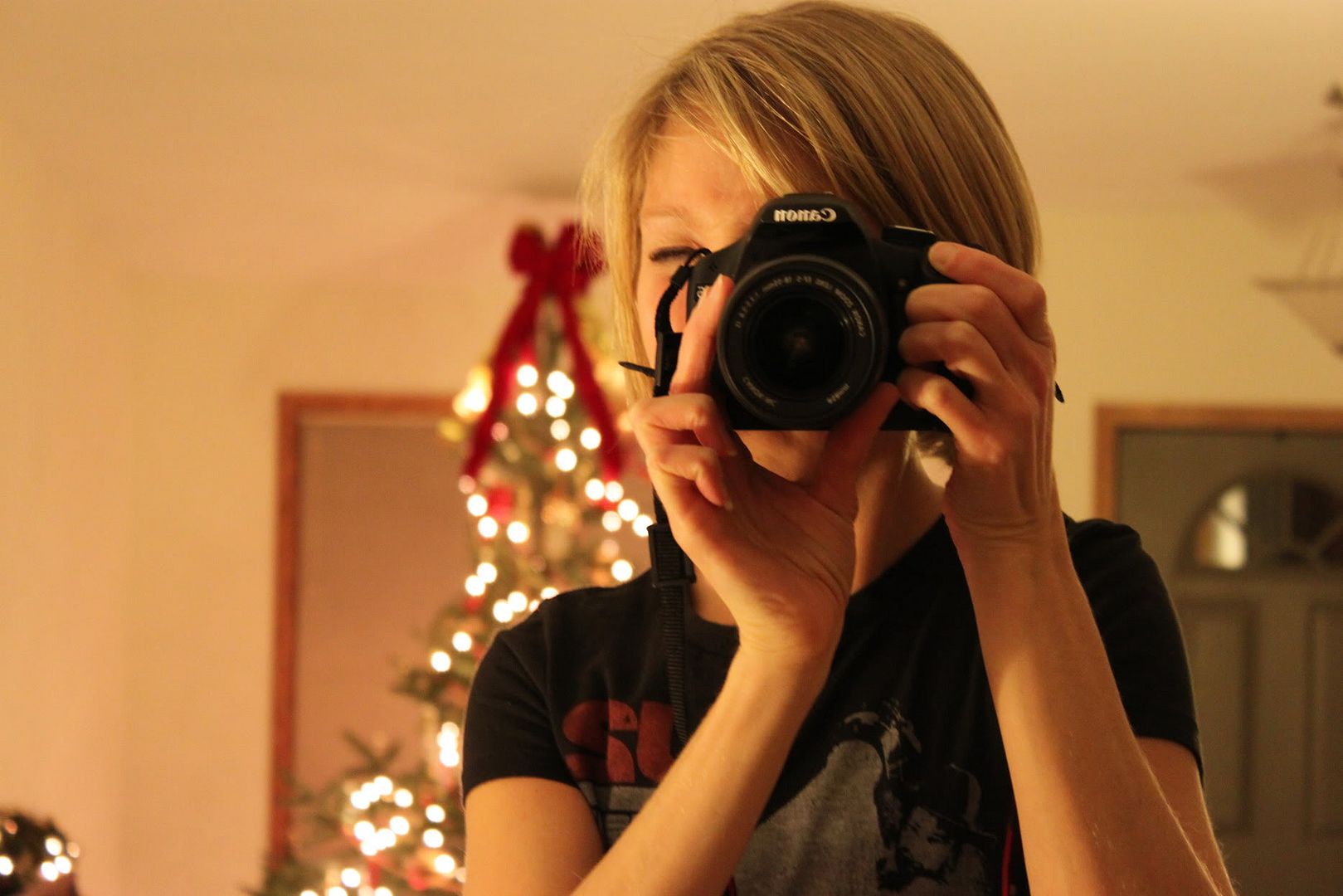 . . . my our Cannon Rebel.
So, I write this letter to say. . . thank you. You. Are. Awesome. And. . . I love you.
Oh, and since you're out of town. . . this little baby may or may not be sleeping next to me in your absence.
Love,
Your Wife