I've always loved dreary days. Days when clouds blanket the sky and hide the sun from view. When it is essential to turn lights on in the middle of the day and when there is no need to feel guilty for staying in pajamas a few hours too long. I love it even more when the dark sky is accompanied by the sounds of raindrops hitting the roof, the driveway, and the windows. In all seriousness, if it were up to me I'd order one of those days at least once a week. But since it's not up to me, I'll just enjoy them when I get them. Like today. . .
Except for a short jaunt to run a few errands (in which my daughter felt it necessary to wear her sunglasses), we burrowed ourselves in the coziness of our home.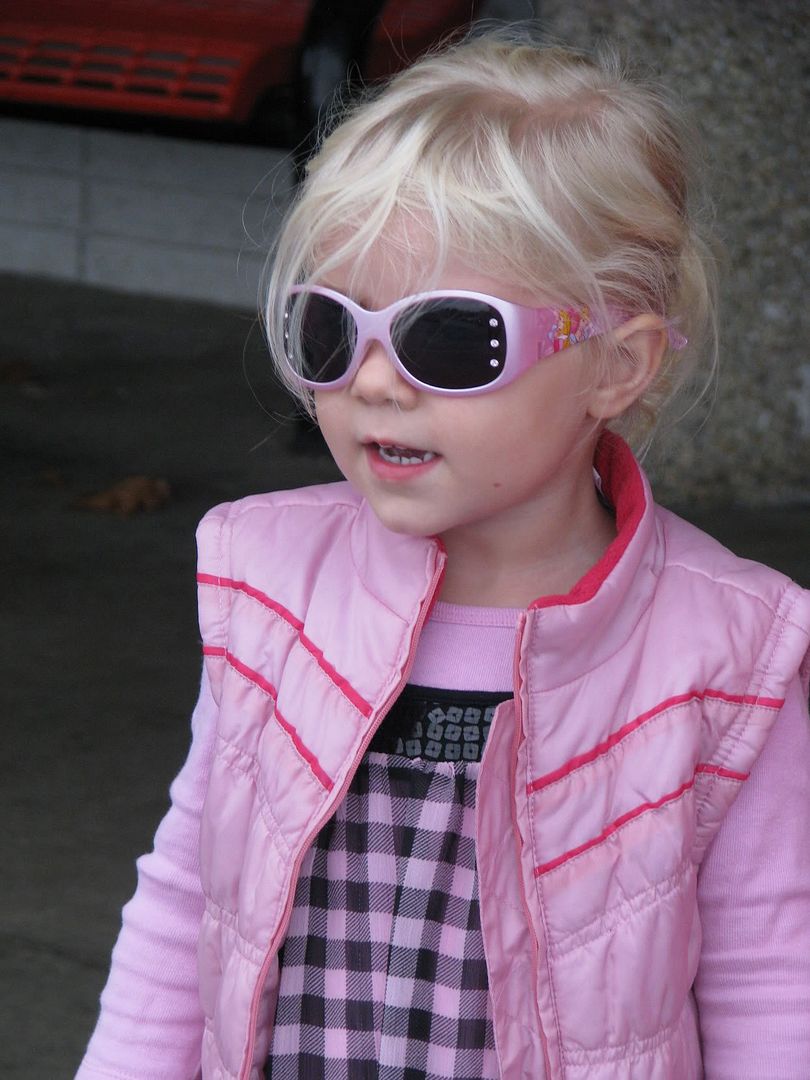 Yes, she's hugging coffee. . . I'm raising her right.

It was after this little love fest that the rain really started to fall. We drove home beneath the darkened sky and and settled in.
Back in the day, pre-kids, such a day might find me planted on the couch, covered in a blanket, with my nose buried in a book. With kids, however, this is an impossibility. I must admit that there is a part of me that misses that snuggle-up-with-a-book-thing, but I am fully aware that someday, sooner than I'd like, those days will return. So, we spend our time together, Charlie, Chanelle, and I and we fill the hours as we listen to the rain pitter-patter against the windows.
We did a lot of nothing today, but in our world. . . even nothing is something. Games of hide-and-seek, living room picnics, and dressing up as characters ranging from Cinderella to Star Wars heroes took up much of our day. My favorite part of the day, however, was the time we spent in the kitchen, baking brownies.





We didn't do anything spectacular, really. What we did do, however, is laugh together. Create something together. As I watched them it was impossible to escape the reality of how different they are. Charlie, a pleaser, a "by the book" kind of guy, slightly hesitant, but willing to try anything. And Chanelle, little Miss Independent, dive-in now and ask questions later, fearless. Their distinct personalities were so evident during this hour in the kitchen and I drank all of it in.
I feel blessed to have had this day, this beautifully dreary day. I may not have cozied up with a book, but I was exactly where I needed to be. I'm so thankful for these little snippets of time to get to know them and hopefully begin building, for them, a lifetime of memories that will remind them that dreary days don't really have to be dreary.