Today was Oprah's final episode. (In case you are living under a rock and didn't know.) I haven't watched the episode yet, but I'm guessing I will get a lump in my throat.
I can admit it. . . I'm a fan. I DVR her show. I DVR Dr. Phil, too. (Now that I have that out, I feel better.) Now, all my demons are out.
I'd be lying if I said watching her show hasn't produced a lump in my throat a time or two or sixty. Or if I said I haven't sat intently watching the show and tears have slipped from my eyes as if I was sitting face to face with the guest. It's true, the show. . . it moves me.
Like so many I've watch as children have been given a chance at education, as women have told their stories of survival of domestic abuse, as men have told of their sexual abuse, as wounds have begun to heal as the words are purged from broken hearts. I've watched and sat in awe as I've watch Overcomers, Survivors, and Thrivers of life who have confirmed my belief that truly. . . anything is possible.
Of all the Oprah show's I've watched over the last 25 years, though, I'm not sure that any story has griped me the way that Mattie Stepanek's story gripped me. I won't go into the story, but on a recent show Mattie's mother shared his final sentence to her before he died at the young age of 13. He said. . .
"Choose to inhale, do not breathe simply to exist."
When I heard those words something in my spirit stirred. It was as if my heart took off for a race and halted at the same time. In that moment I wanted to run out of the house and do something and sit and just be all at once. I knew that I would remember these words for a long time. . . probably forever.
I heard that sentence Saturday morning and they have sat with me, haunted me, and been tossed back in forth in my head as I've tried to swallow the depth of their meaning.
Until today, I was unsuccessful. And then it started making sense. . . It all started with a covered bridge.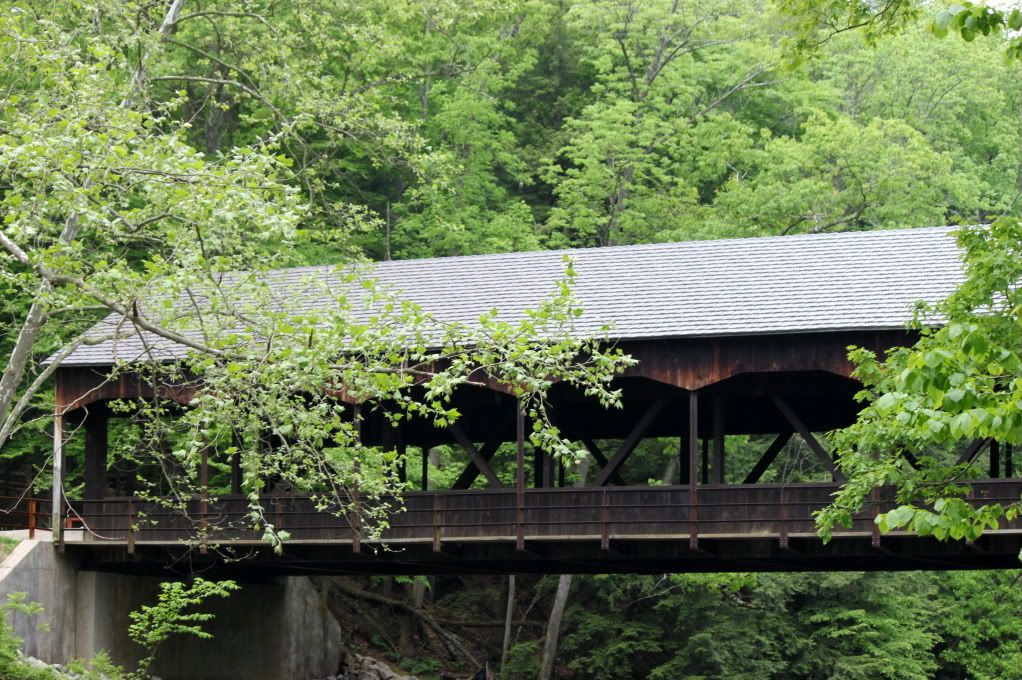 We traveled a mere thirty minutes from home today and found ourselves in the midst of tree lines that seemed to go on forever, water that poured out sounds that matched the most beautiful of melodies, and little creatures that danced in and out of trails all around us. It was in this environment that I realized understanding Mattie's words was not the point. . . the point was to live them.
Inhale.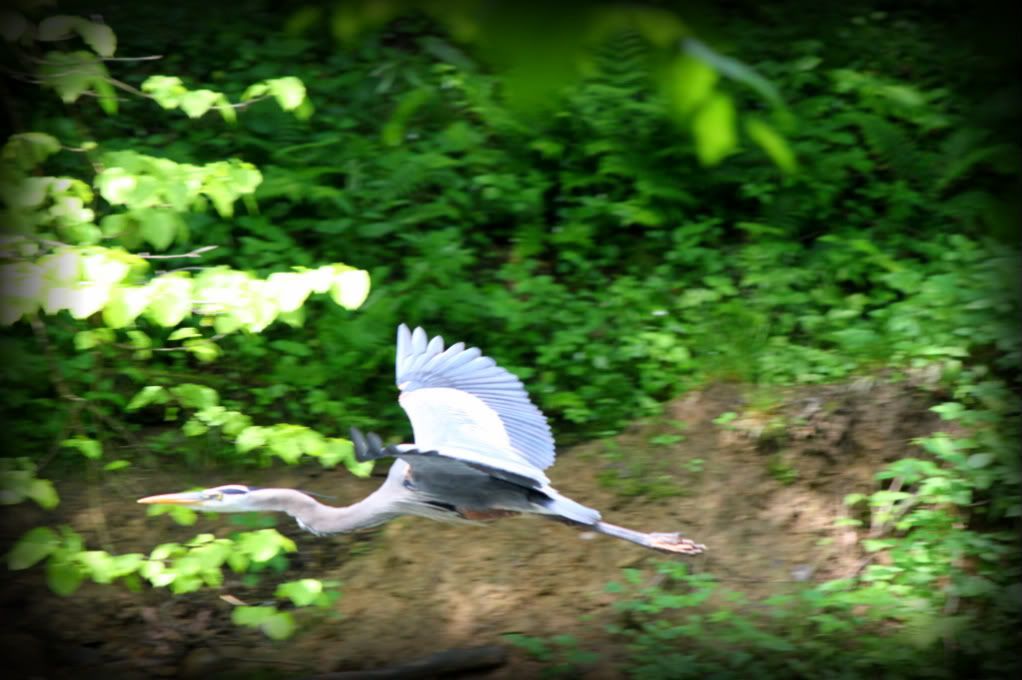 As we embarked on our trail journey I stood amongst the grandeur of the trees and closed my eyes. For a moment I stood and listened to the birds, felt the wind whip across my face and allowed myself to be only in that moment. . . and I understood.
I think this is what Mattie meant. Be intentional. Live in the moment. Be in the moment.
We did that today. Oh, and it was good.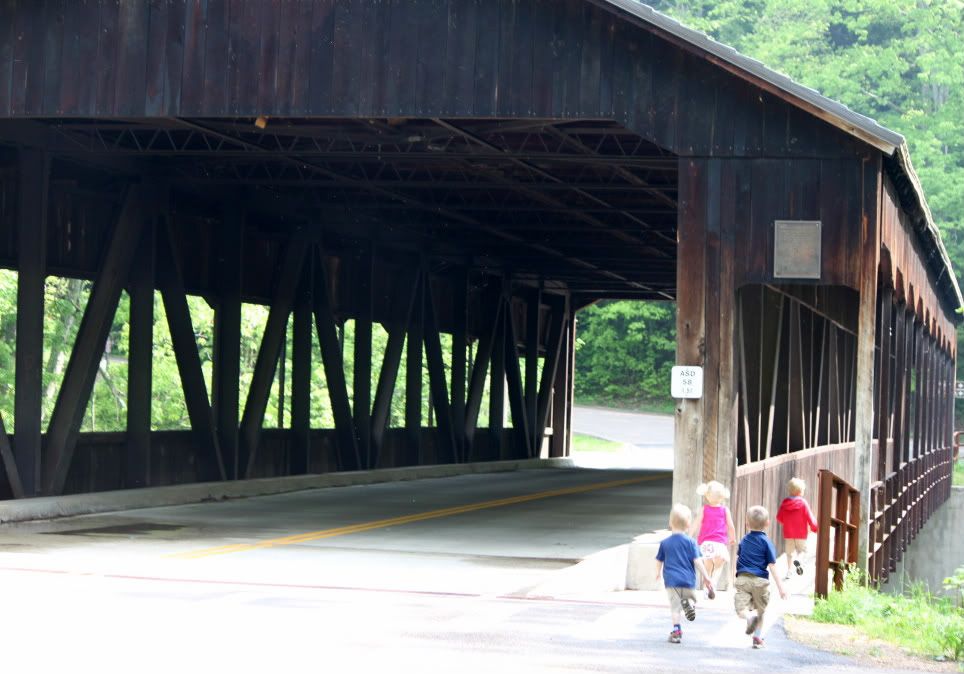 We were happy to enjoy the morning with my friend Katy and her kids as we walked, ran, hiked, picnicked and enjoyed the beautiful scenery that was evident wherever we looked. It was simply breath-taking as I took in all that I miss when I neglect to slow down and truly inhale.



I've said it before, but it's worth repeating. My kids. . . they teach me so much. As we walked I observed how they were in no rush. Over the distance of two miles, everything was an event. Throwing every rock in the water, noticing the chipmunk over there, and the snake over here, and oh did you see the duck and her babies over there. . . They took it all in. They noticed it, They celebrated it and in turn, so did I.
After a mile the kids were exhausted and telling us they they couldn't go anymore. That was the point when we came to a dam towered by a hill that likely appeared the size of a mountain to the little legs of our small children. They rose to the challenge, though, and with renewed energy they marched their way up and marveled at the view every step of the way.


Let me tell you. . . the energy was worth it. The view was nothing short of spectacular. . .


I stood at the top of this hill, overlooking the vast beauty before me and again, I inhaled. It was when I inhaled that I felt it. . . life is in the choosing to see the beauty before me. Choosing to see it.
Oh man, I saw it today. I felt it in the core of my being.
You see, I think Mattie Stepanek knew what we all once knew. In his young mind he knew that life was to be lived in the right now. I'm sure I knew it once, too. But I've found that in the craziness of life I forget it. I lose my way. I get distracted. I miss out. I know my kids know it. I watched as we made our way back and they continued to be in no hurry. Taking it all in and enjoying the present moment. Seeing only the right now.



I basked in it. In the wisdom that they carry so innocently, just as Mattie Stepanek carried it. So beautiful, so pure, and yet so confidently.

I wonder how I might be able to change my own life if I begin each day by simply reminding myself, "Inhale."
I will let you know.

Thank you, Mattie Stepanek.
"Choose to inhale, do not breathe simply to exist."
-Mattie Stepanek