I really did. Last Tuesday I loaded up my computer along with our duffel bags, groceries, and other miscellaneous items that would accompany us on our little getaway. Chad made his phone a "hotspot" so I could upload photos and collect my thoughts at the end of each day. Really, what could be cooler than blogging at sunset while on a boat in a lake?
Oh yes, I could see it. Blogging on a boat. . . that would be cool.
My intentions were good. Apparently, though, a cell phone hot spot isn't very "hot" when you are in a boat on a lake. Thus, it's been almost a week since my last post.
Today, I had really good intentions to make up for my lack of posting. I had the day all to myself. Chad and the kids took a road trip to an amusement park and I was going to spend a day writing a beautiful post describing our trip and somehow connecting it to greater life lessons and finding meaning is nothing, really. I was going to escape to to one of my favorite spots with my camera and journal and, well, who knows what.
Instead, rain kept me indoors. Then I decided to make some zucchini bread and quiche and some more zucchini bread before I settled myself in front of the glowing blank screen of Running Chatter. However, I should have remembered that putting a half dozen egg shells, peels of zucchini, and other miscellaneous scraps down the drain in our sink can cause problems.
I noticed pretty quickly that the water wasn't draining from the sink. The battle in my mind whet something like. . . I can just wait until Chad gets home and he will fix it. Chad has told you more than once, though, not to put too much down the disposal at a time. He's gracious, though, he won't rub it in too much. But I don't really want to smell scraps from the sink for the rest of the day. Okay, Summer, you can do this. Take drain apart, get food scraps out, put drain back together, and go about your day. It'll be easy. OR you can just wait for Chad to do it. Summer, be a big girl. . . you can do it by yourself. Do you really want to hear another lecture about food in the disposal? I'm just going to do it. I think I can, I think I can, I think I can. . .
I started taking the drain apart, but didn't realize the speed at which the water would flow from it. Oh, the scene was comical. Me running to cupboards pulling out large bowls, pans, anything to catch the water. It flowed like Niagara Falls. After the first bowl filled up I quickly replaced it with an empty one and began dumping the full one into the sink. Yes, I'm basically a genius. . . Summer, you can't dump more water into the sink or it will just flow back out the drain. Luckily, I realized this after dumping just a small amount back in. Unfortunately, the cabinet under the sink had egg shards, itty-bitty pieces of zucchini, and water puddles that were not a part of my plan for the afternoon.
Four hours later. . . The drain was put back together, the cabinet under the sink was pristine, and all my bread was baked. . . and the blog sat untouched. Until now. . . 7:30 Sunday night.
I tell this story because I think it's funny, and while my intentions to write a great post about our little getaway were real. . . I'm promising nothing.
Moving on. . .
Yes, we escaped for a few days thanks to the generosity of my Dad who let us make our residence on his boat for a few days. Just a two hour drive landed us at our destination and we were greeted with the most spectacular welcome. The sky displayed a glorious show that was different with each turn of my head. It was like nothing I'd ever seen before. Looking to my side. . .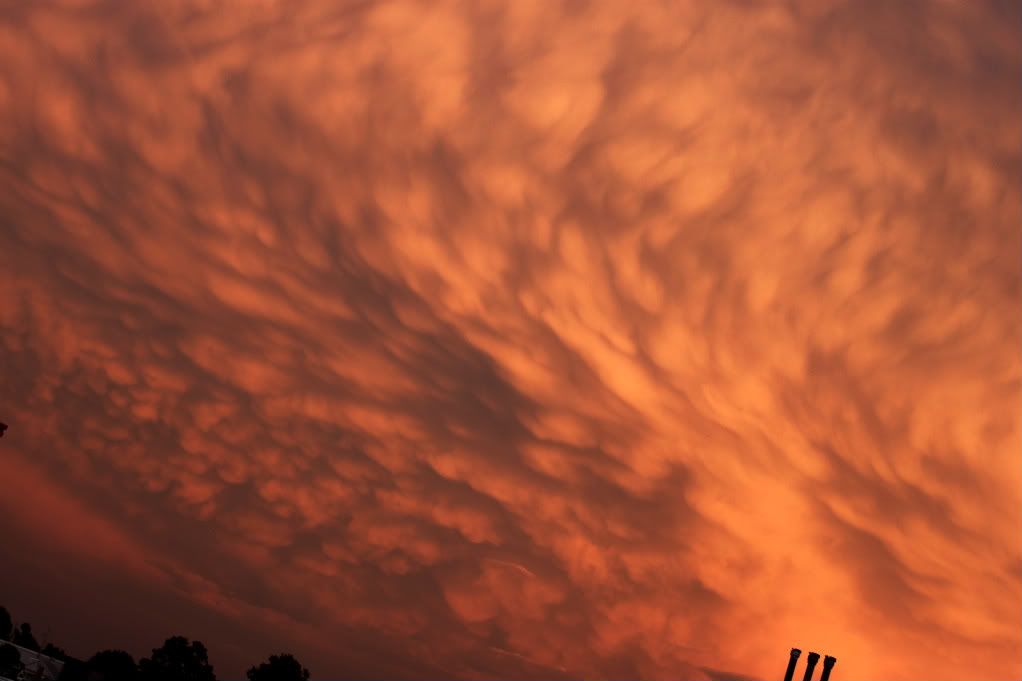 To my my back. . .
Straight ahead. . .
It was as if the sky was declaring from the first moment of our arrival. . . "You will have a good time."
And a good time we had.
Before we left, the kids made a list of the things we must do on our getaway. It was a long list and we put in the work. . . sun up to sun down. . . and crossed off all but a few. There are so many stories, so many things I wish I could write about, but I'm hoping pictures will suffice. One of the highlights for all of us was feeding some crazy big animals out our car window. Laughter was abundant during this little excursion. Zebras, deer, elk, bison. . . oh my!



And our favorite guy. . .

Is he not the coolest?
It was nice to get away, just the four of us, before we become the five of us. We traveled from parks, to beaches, to pools, to lakeside and discovered this area that had so much to offer.




Oh, we had our moments. Moments where whiny children drew out threats of getting in the car and driving straight home and not doing a, b, or c. Threats of sitting in their rooms if attitude adjustments weren't made pronto. We got them back for these moments, though, when during our putt-putt game a track from the 60s blared out the speakers and Chad performed all parts to the best of his ability. His putt-putt club served as guitar, saxophone, and microphone for the entire world to see.

I had to make this photo super big so you could get the full effect.
Yes, we had our moments, but overall our time away went smoothly. It was a lot of togetherness, sunshine, smiles, laughter, and memory making. That's what we like to do. We even were able to meet up with some of our closest friends from home while our combined six kids played together.



It was just a few days away, but perfect for what we needed. Not too short, not too long. Our week ended with the perfect gift. . . the arrival of my Dad and my sister. All week Charlie and Chanelle couldn't wait to tell Poppy about all the adventures and wondered why he couldn't join us. Finally, when he arrived the excitement was evident.



Like I said, my intentions were to write a beautiful description of our time away. Instead, you get play by play. We wore them out, they wore us out and in between lots of memories were made. Driving back toward home my tank was on full and I knew that we had sucked all the life we could out of our few days. Possibly, too much life. . .

Our intentions were to have a good time. . . and we did.