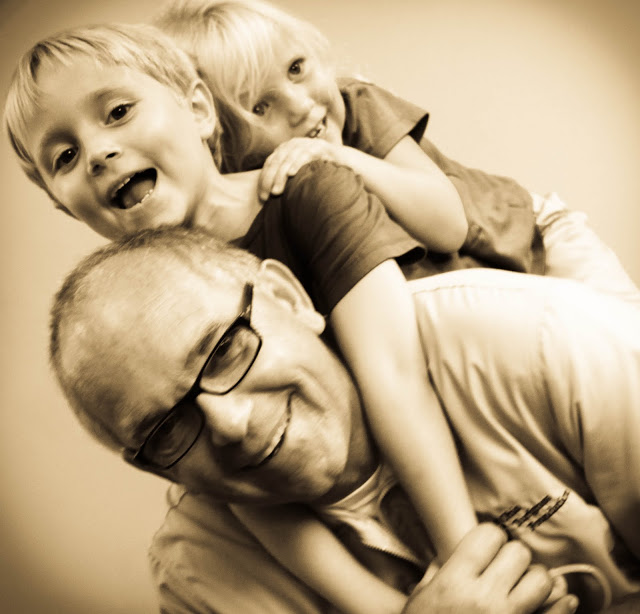 "A great photograph is one that fully expresses what one feels, in the deepest sense, about what is being photographed." -Ansel Adams


I captured this photo over the weekend. It is not the greatest picture I've ever taken, nor is it anywhere near technically perfect. There is something about it, though, that has drawn me back over and over during the last few days.
One simple word: LOVE
This is Chad's dad. The kids call him Gramps. I call him Kim. All of us adore him. This picture, despite its flaws, captures perfectly the essence of the relationship between this man and my kids. I don't know if you can see it, but it jumped out to me. Gramps is quite smitten for these little blondies and the feeling is mutual.
Ansel Adams quote is perfect for this picture. . .
What do I feel when I look at this photograph? Thankful. My heart is filled with thankfulness for the way this man pours into the lives of my little ones. He, and my MIL, are a part of the fabric of our lives. . . pieces of thread that make us stronger, surer, and more complete simply by being who they are.
Oh yes, I look into this photo and I see one thing. . . LOVE.