I really hate to admit it, but it's true. I am a 365 Dropout.
If you are wondering what I'm talking about, I'm referring to a project I began last year on the 29th day of December. The project, put forth by Shutter Sisters, encourages participants to take a picture a day for an entire year. The picture is then added to a Flickr Pool with numerous others who are also embarking on the same journey. I was pumped for the experience and began with this image at the end of December.
I enjoyed the project a lot. It forced me to think outside of the box and think creatively about different shots I could take. It helped me to see the beauty in the ordinary and the interesting in the "normal". The community is an extremely encouraging place to be. I had a lot of fun in January, February, and most of March. At the end of March, though, something happened and I posted my final image, completing a 81-project, rather than a 365.
It seems that the terrible nausea and exhaustion at the beginning of my third pregnancy took over and my project was left unfinished.
I sincerely hate leaving things undone.
Last week Chad found this little treasure in our basement.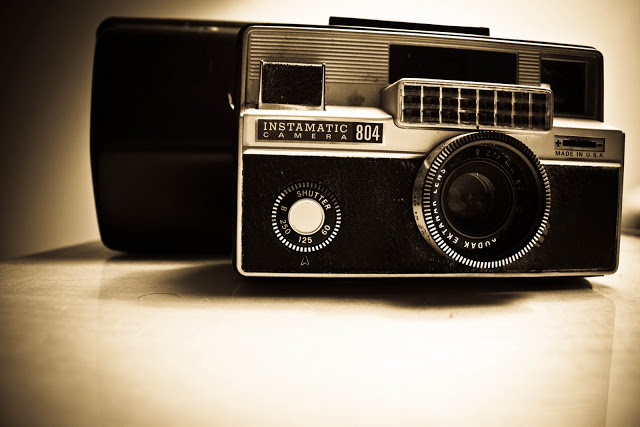 It's a Kodak Instamatic camera that was passed on to us by my grandparents. I have no idea if we will get it to work, but we were quite taken by it. This find got me thinking about my failed project again. Did I mention that I hate unfinished business? Life is crazy, though, and so I pushed my guilty feelings aside. And then I read the following quote on a the blog Our Tiny Big Life. . .
"A year from now you may wish you had started today." -Karen Lamb
I've taken a few days to think about it. In all reality, we are expecting a baby in a few weeks, life is getting crazier and crazier by the day, and there will be no slowing down any time soon. But still that unfinished project is getting to me. More than anything, Karen Lamb's words are getting to me. . .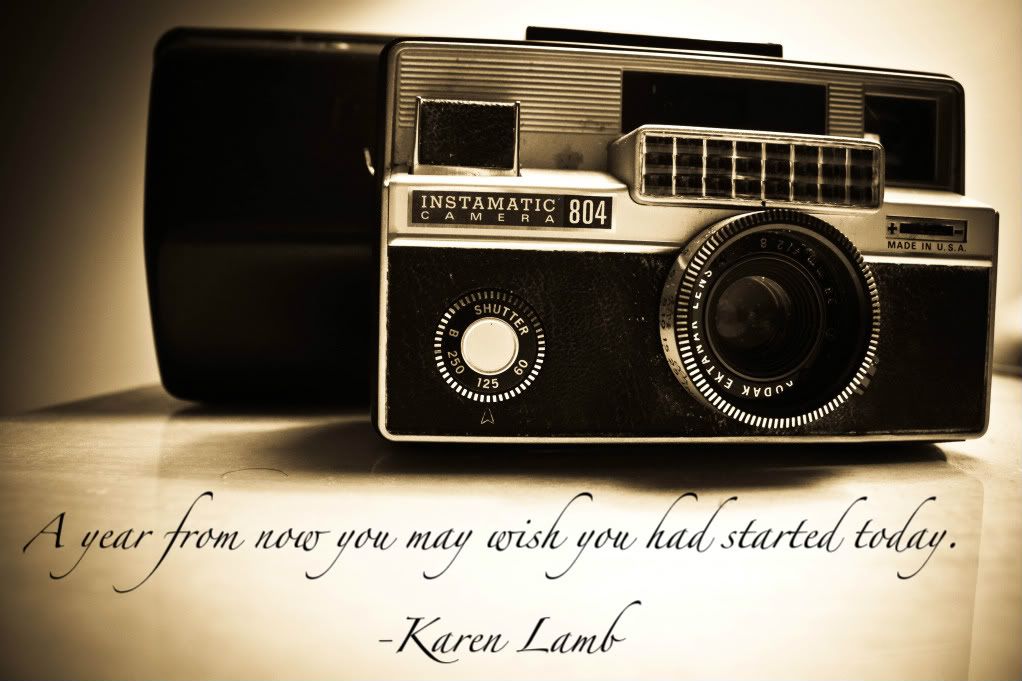 I have to at least give it a try. . . again. I will admit, though, that I'm doing it with full awareness that a new baby might make it more complicated. Or perhaps tiny hands and feet and the soft skin of a newborn will make the project that much more doable.
I just know I have to try.
How about you? What comes to your mind when you read this quote? Is there anything you don't want to look back on and wish you had started? Something you need to start today?
What are you waiting for?
My plan is to start this project on Oct. 1st. If you want to join the 365 project let me know so we can link up on Flickr!