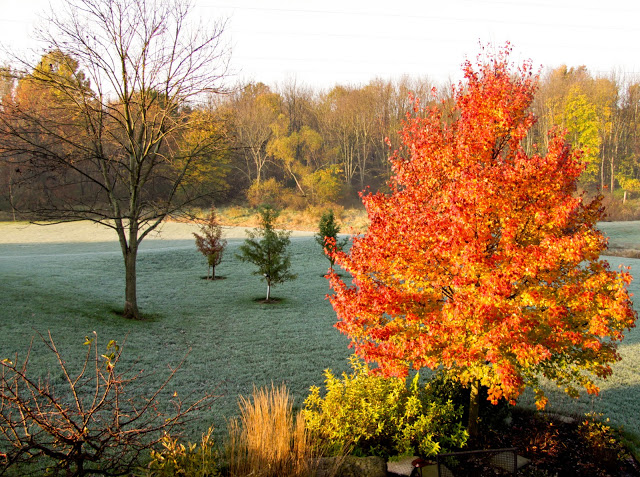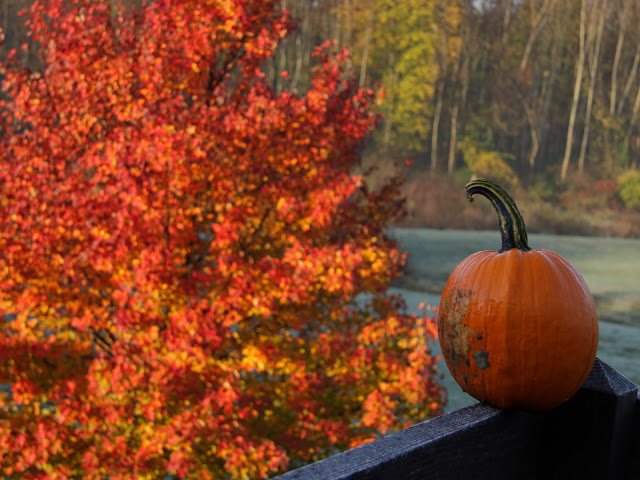 Everyone must take time to sit and watch the leaves turn. -Elizabeth Lawrence
I thoroughly enjoy this tree in our backyard. It literally glows like fire. I've noticed it more this October than in the past. October is a busy month for us. . . actually the end of October is a busy time. Who isn't busy these days, right? This final week of October brought us to two birthday celebrations, trips, dates with kids, and memories being made. The fun culminated today with a parade around a neighborhood where tiny hands of costumed little ones were led from house to house repeating the all important trick-or-treat and thank you's as pieces of chocolate, sweets, and other goodies were dropped into buckets.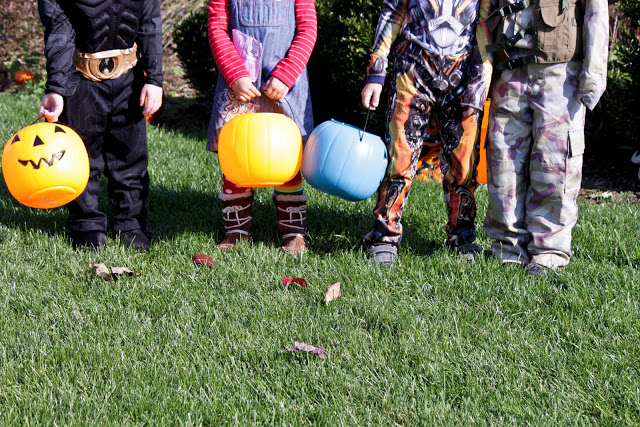 Can you guess who she was?
A good time was had by all and I can't wait to record the memories. However, a busy day with a drive home that included three hours of intense contractions is leaving me very tired and wondering. . . are we going to add another birthday to the end of October?
Oh, I hope not.
In order to do what I can to prevent three birthdays during the final week of October I'm going to rest, take in the scenery, and pray for a November, rather than an October, baby.
There will be more to come. In the meantime. . . have a Happy Monday!!