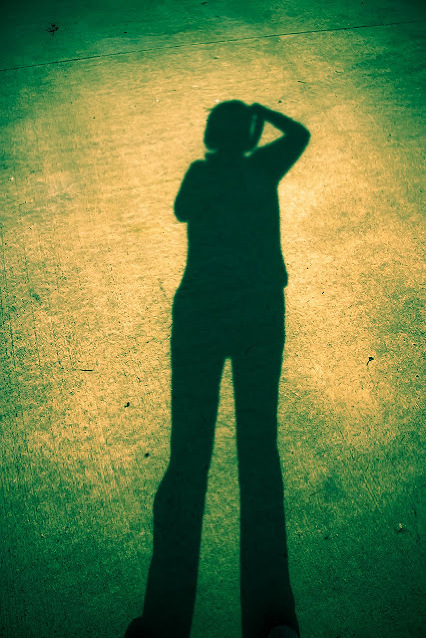 I feel safest in the shadows. Unnoticed and unseen. In a crowded room I will be on the outer edges, probably near the door. I will be the one observing. The one hoping to blend in. . . the wall flower. I've always attributed it to personality. I'm an introvert. Quiet. Timid, but not shy.
I much prefer to be behind the camera. . . not in front of it. Spotlights make me cringe. Attention makes me nauseous. Crowds are dizzying.
This is how I'm built, I've said to myself. Some people are "up front" people, while others are "in back" people. I'm a back of the room person. . . Or I think I am.
I took a walk with a friend yesterday. A beautiful walk in beautiful surroundings.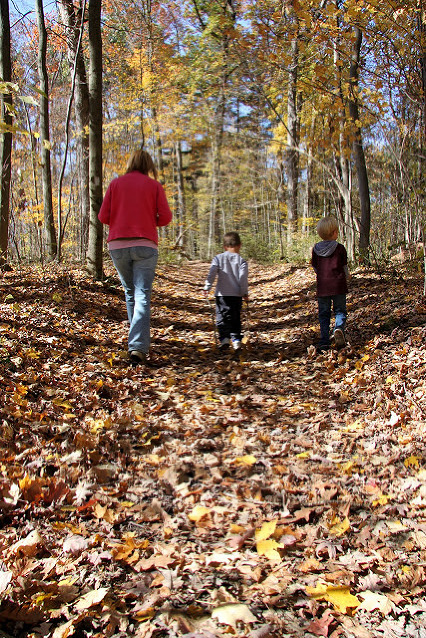 We talked about this. The question for which answers always feel so elusive. . . the who am I? question. We walked with our kids. Our kids who shine as bright as the sun with confidence and security. Our kids who, we know, are meant to shine. Our kids who are anything but shadow dwellers.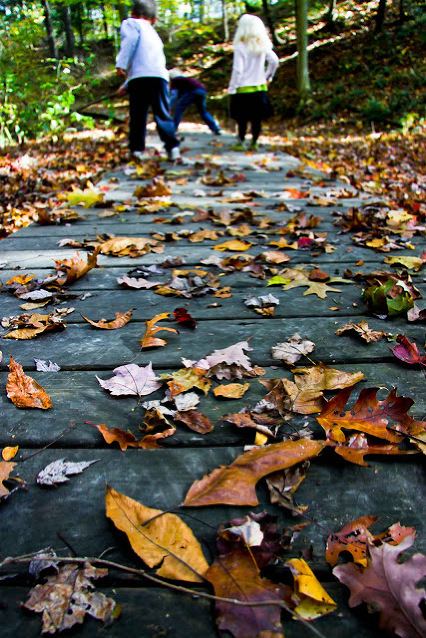 They are explorers. Adventurers. Risk-takers. Dreamers and believers. It got me thinking. . . are any of us meant to be in the shadows?
My friend and I stood and watched our little ones delight in the beauty that surrounded us. Intent on building fires, chopping down trees, and finding the chipmunk in the hole. There were no inhibitions. No insecurities. There were no shadows.

Oh, how I want my kids to see the goodness that is in them. Not in a haughty arrogant way, but in a quiet confidence of their gifts and their purpose. How I want them to avoid insecurities, questions of worth, and all the issues that seem to plague the majority of the people I've known. I asked my friend, is it just inevitable that it will happen? That they will have to fight through these doubts? Does it have to happen? Is it some sort of rite of passage?

I just can't believe that. If they are shining brightly now. . . so should they in 10, 20, or 30 years, right?
But it leaves me wondering. . . what is my role in it all? While I know it's not all up to me. . . I do believe I have a part in it. Could it be as simple as stepping out of the shadows every now and then? Going to the front of the room? Allowing myself to be me (an introvert) in a crowded room–and be okay with it?
The question remains right now. . . but as I observe my kids and anticipate the arrival of another, I don't believe any of us are meant to live in the shadows. I believe that each of us have a light that is meant to shine bright in its own unique way. . . a light that is not to be dampened in shadows.
"And the day came when the risk (it took) to remain tight in the bud was more painful than the risk it took to blossom." -Anais Nin