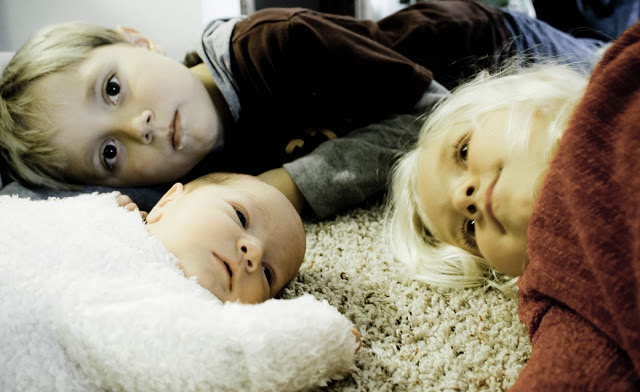 We have been asked the question a lot. . . "what is behind Meadow's name?" I thought I would take an opportunity now to answer the big question.
Of course all of us take great care in the naming of our children. We are no exception. I feel that in naming our children we begin the process of shaping them. Maybe that sounds silly, but I truly believe it. From their first breath we speak their name and their name begins to define them. (Or they define their name.) Having grown up with the name "Summer" I have always been especially aware of the power of our names. Often, I was teased because of my name. It never bothered me, though, I felt my name said something. . . Whether I fit my name or my name fit me. . . it just worked. Even today, I often get sarcastic comments about my name and while I usually roll my eyes and spout right back, I am acutely aware that my name sticks out. I like that.
When we chose the names for our children we wanted them to have meaning. We wanted the name to say something. We wanted our kids to be proud of their names. Personally, I think each of them fit their name beautifully.
Charles Kim. (Charlie)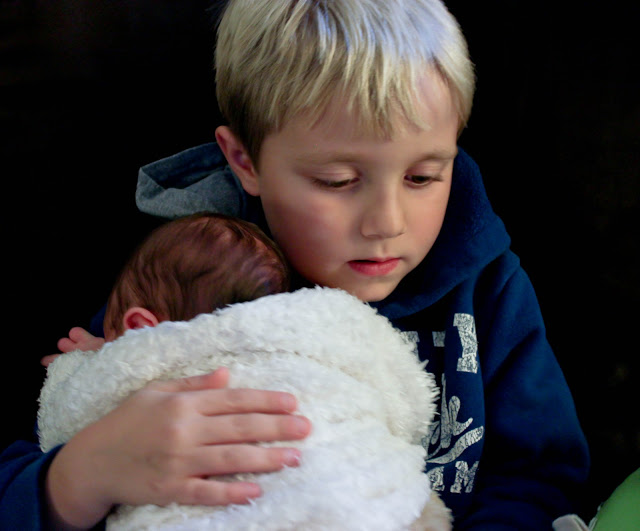 Charlie was named after my Grandfather (Charles) and my Father-in-Law (Kim). We felt that the name was strong and that he was carrying with him a legacy of strength. My Grandfather and Father-in-Law are extremely proud of their name sake. I believe that Charlie will be just as proud to carry the name throughout his life.
Chanelle Christen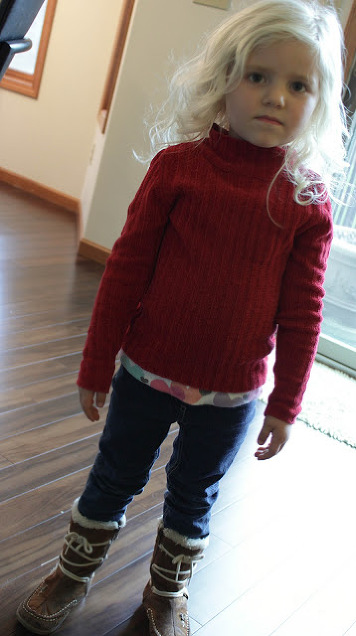 After naming Charlie, Chad and I really liked the idea of giving our children heritage names. We felt, in a strange sort of way, that having family names carry on a legacy and give meaning. I was lucky enough to have parents that gave me a really pretty first and middle name which we then passed on to our first daughter. Chanelle is my middle name and Christen is my maiden name. I am very proud of my maiden name and I was thrilled when we were able to carry it on in our own little family when Chanelle was born. Just like Charlie, I believe Chanelle will carry her name with pride throughout her life.
Meadow Forsha (pronounce Forshay)

Chad and I agonized over this name. From the beginning we knew that we would use "Forsha". Forsha is my Mother-in-laws maiden name. I think it's beautiful and hopefully someday we will stop saying, "Forsha pronounced Forshay". Forshay just sounds so pretty as opposed to "forsha" like porsha. We had searched through both sides of our families to find a heritage name that would be perfect for her first name. Unfortunately, nothing struck us the way Charlie and Chanelle had. Several months ago we finally found a name that we both liked. We weren't thrilled with it, but thought it was pretty and unique. Unique was the key with this. I really wanted this baby to have a unique name. The name we chose was "Saige".
Saige is pretty. I really liked it and so did Chad. We decided we would not tell anyone the name because we were getting swayed too much by the opinions of others. Several days later, though, my Grandmother (a.k.a Mama) got it out of me while we were talking on the phone. After we hung up we had the following exchange via several emails. . .
Mama: I promise not to do this again – the name you mentioned reminded me of Meadow, and I thought – Hey, I like that – I think it is so pretty.
Summer: It is pretty…I'll mention it to Chad…I have a feeling he won't like it. Saige is the only one we have agreed on.
Summer: It's growing on me by the minute…it really is. And guess what…Chad even likes it.
Mama: You are such a nature family, I'm glad you like it. I've never heard of any one named Meadow. Loads of time yet – not really.
Summer: Wow….yeah…I think I'm really liking it.:)

Today, I asked my Grandmother to recall her thought process in coming up with this name. She said, "My thoughts in mentioning it was it seemed so peaceful, clean and sweet. Never having heard of it before as a name made it a little more special and seemed to suit your family as well."
There you have it. This is how Meadow got her name. While it's not fully a "heritage" name, it is a name that was suggested by my Grandmother and so will carry with it the same special meaning and relevance as Charlie and Chanelle. She has a unique name and while she might hear some negative comments throughout her life, my hope is that she will embrace it and see it as just as lovely as I see my own. Having known Meadow for just five short days, I would already venture to say that she fits her name perfectly. Just as my Grandmother said. . . Meadow is "peaceful" and "sweet" beyond words.
**If you like her name I invite you to share your thoughts so years from now when she is complaining that we have given her such a "weird" name we can point back to this space and the positive reactions from others. 🙂