For a long time there were only your footprints & laughter in our dreams & even from such small things, we knew we could not wait to love you forever.
-Story People
And love her, we do. . .
I remember driving along a busy road on a brisk fall day when she was still snug in my womb. I remember placing my hand on my swollen belly and feeling her tap against my insides. I remember smiling to myself as I felt her movements and feeling a rush of love that is still impossible to explain. I remember that even through the utter discomfort of pregnancy my spirit knew.
My spirit knew that life would never again be the same. I would never be the same again.
She's six weeks now. Chanelle tells me that she's zero and I can't seem to convince her otherwise. Either way, the time since Meadow's arrival has gone quickly and the addition of our little girl has only heightened the love and the joy that is present in our home.
It's hard to explain and I can't say that I've really figured it all out, but oh my, this time is different. This Mom thing? I'm wearing it differently now. You know how it feels when you find the "perfect" pair of jeans? It's like that. The Mom thing just fits. I'm not saying it's easy (by any means), but maybe I'm more comfortable in it. Maybe losing my own Mom has helped me to understand how important this role is. Or maybe I'm just older and more mature. And I guess when it comes down to it the why's don't really matter. What matters is that it happened and I am continuing to soak up each moment with our new baby girl.
And not just the moments with Meadow, but the moments as a family of five. In six short weeks, this little girl has captured the hearts of her big brother and big sister like you would not believe. Today Charlie told me she's the best thing ever and Chanelle kisses and hugs her no less than 843 times a day. No joke.


Umm, I adore this photo.
If I thought my heart was going to explode with love at Meadow's first wail in the delivery room, I've learned that the heart stretches and expands far more than I ever understood. Over the last six weeks it seems that days are filled with moments that take my breath away. We were so ready to love this little girl. All of us were ready. . .


It's funny, really. I would not have said we were "incomplete" before. We weren't. When it was the four of us my heart was so full. But now we are "completer". Now, my heart, fuller.

Oh, and it is such a crazy thing. As her Mom it is my job to teach her about life. It is my job to educate her about love and perspective and impart all the wisdom I have gained in my years. But in six short weeks she has opened my eyes to a depth of understanding that is new and beautiful and good. . . without saying a word.

It is especially when I sit with her in the stillness of the night. When the house is quiet and she inhales her food and I sit quietly and watch. . . these are the moments when I feel such peace. Such contentment. Such purpose. Such understanding. . .

. . . that this is what life is really about. . . being passionate about where you are. Finding that place that makes your heart soar and your soul sing.
For me, I'm finding my heart soar here. . .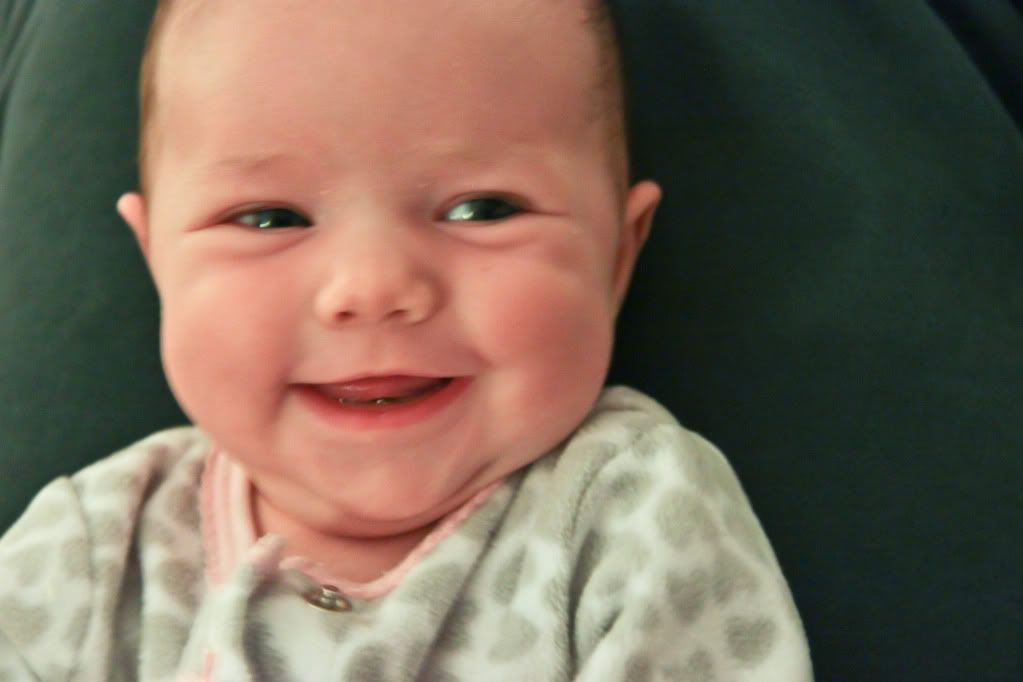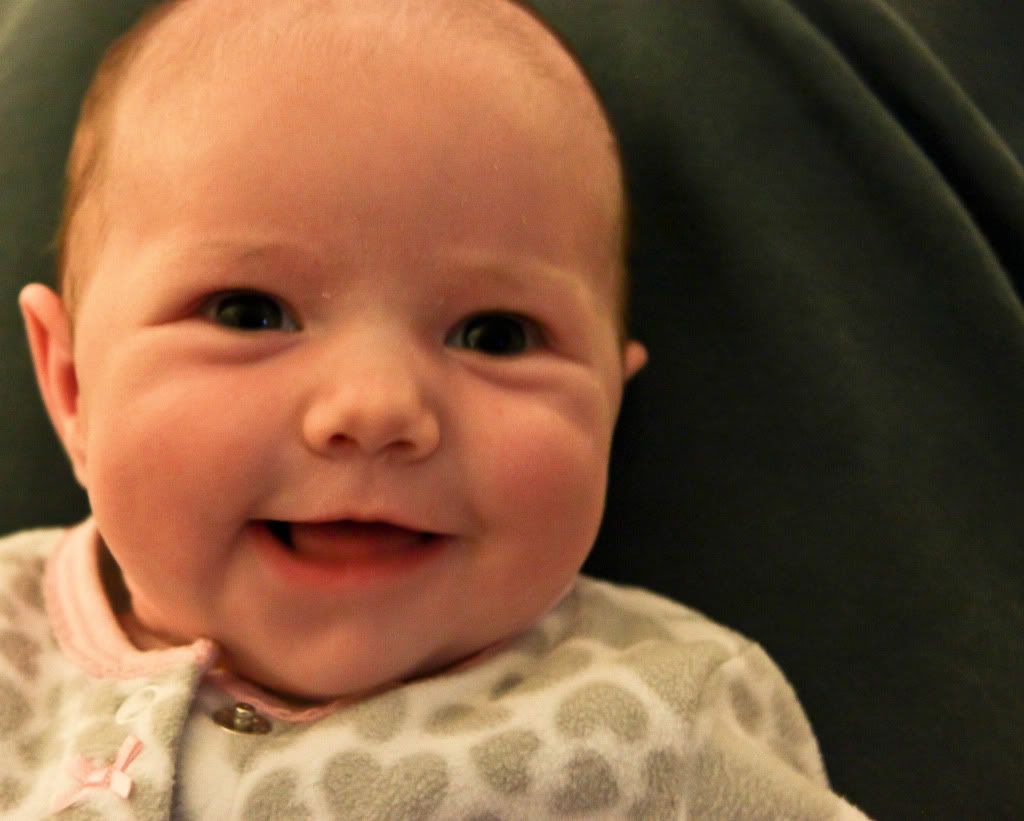 bad pics due to my forgetting to change camera settings. . . sorry.
and here. . .

and here. . .

and here. . .

. . .and in all the quiet everyday moments that make up being a Mom. Playing games, changing diapers, having tea parties, making dinner, reading stories, breaking up arguments, laughing at our silliness, and simply existing together in the everyday-ness that is life. They are such simple little moments, but they hold such meaning.
I could talk about it forever but I'll spare you today. I guess what I'm trying to say is that six weeks in. . . I'm so diggin' this Mom-of-three-thing.