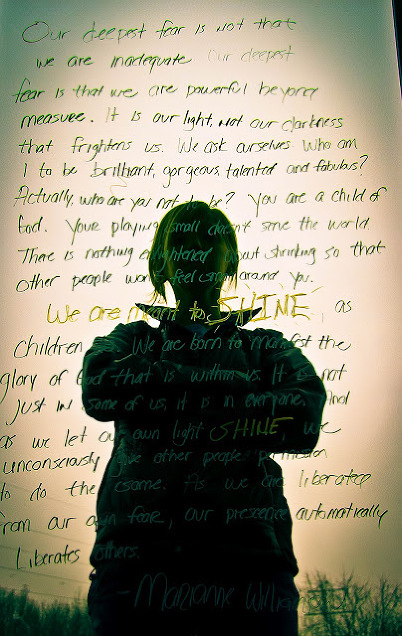 The internal dialogue went something like this. . .
Why would I take self portraits? It seems kind of. . . vain? Self indulgent? Uncomfortable? Why would I spend time doing something I abhor by placing myself in front of the camera? Besides, who am I to think I could even tackle such a project? Such things are for the photographers, the edgy type, the risk-takers, the real artists. I'm just a small town girl with a little camera feeling my way through every day. . . I'd just be wasting my time.
. . . I'm sure there was more, but that was the gist of the one-sided conversation that took place in my head as I contemplated taking part of the In The Picture project. Despite my own resistance, something about the project wooed me. Something reached past my fears and insecurities and beckoned me to do something that would typically make me run in the opposite direction. I had no idea why, but I just knew I had to give it a shot.
When the project began I told myself I would take at least one self portrait this year. Then it became two. Then three. . . four. . .five. . . up to eight, so far.
Certainly, it seems odd to some. . . this taking self portraits thing. I know it seemed strange to me at first. But as I took those initial small steps from behind to the front of the camera, I began to understand that it's not about vanity at all. I began to see that this project, at least for me, is about so much more than taking a picture. In a strange way, it has been another step toward discovering this whole other person inside of me.
Oh, don't hear me wrong. . . this crazy-I-could-care-less-what-anyone-thinks person hasn't emerged from deep within. . . but I have caught glimpses of someone who is a little braver, slightly bolder, a bit less reserved, and far more willing to look silly. This person is finding herself a little more comfortable stepping out into the unknown, and willing to admit that maybe, as Marianne Williamson puts it, she too, is meant to shine.
And maybe this is going to sound crazy, but this whole thing has gotten me asking a lot of questions. 'What if' questions. . .
What if we all believed we were meant to shine? What if each of us lived up to our full potential? What if we all saw ourselves as we truly are? What if we had the courage to face our fears? What if each of us had the courage to chase our dreams? What if we all shined as we are meant to shine?
What if?
****************************
"Our deepest fear is not that we are inadequate. Our deepest fear is that we are powerful beyond measure. It is our light, not our darkness, that most frightens us. We ask ourselves, who am I to be brilliant, gorgeous, talented, and fabulous? Actually, who are you not to be? You are a child of God. your playing small doesn't serve the world. There is nothing enlightened about shrinking so that other people won't feel insecure around you. We are all meant to shine, as children do. We are born to make manifest the glory of God that is within us. It's not just in some of us, it's in everyone. And as we let our own light shine, we unconsciously give other people permission to do the same. As we are liberated from our own fear, our presence automatically liberates others. -Marianne Williamson