A package is arriving tomorrow, but don't open it. Chad told me.
What kind of package? I asked him.
It doesn't matter, just don't open it.
I persisted, What is it? Will I get to know what's in it?
Yes, he told me. Just don't open it right now. I must have been tired, because I didn't persist. In fact, I forgot about the package until the following evening when Chad carried a box in from the front porch. He handed me the brown cardboard box and I didn't waste a moment before opening it. As I pulled the contents out and peered through the bubble wrap, tears immediately sprung into my eyes.
She decided to start living the life she imagined.
The simple statement, written on a beautiful plaque to be hung on the wall, perfectly summed up what I'd been feeling for several months. I looked at Chad, surprised by his perfect gift.
It's not from me, he told me. I can't tell you who it's from.
This time I did persist and learned that the gift was sent by a dear friend, Kylee, who somehow knew. . .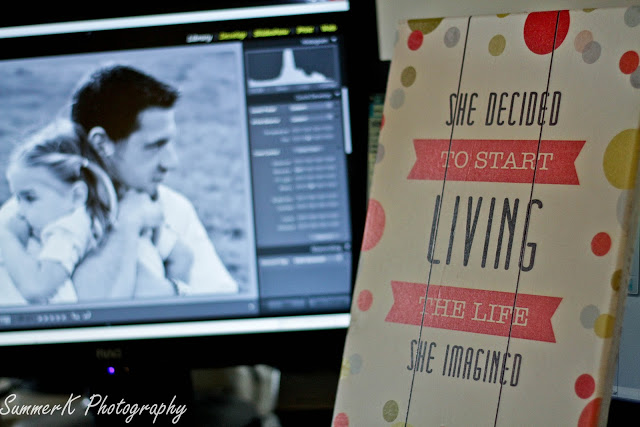 . . . that this was happening.
I can't explain it and really, I have no idea where, if anywhere, this will lead. What I know is that I consider it an incredible privilege to capture the special moments of very special people.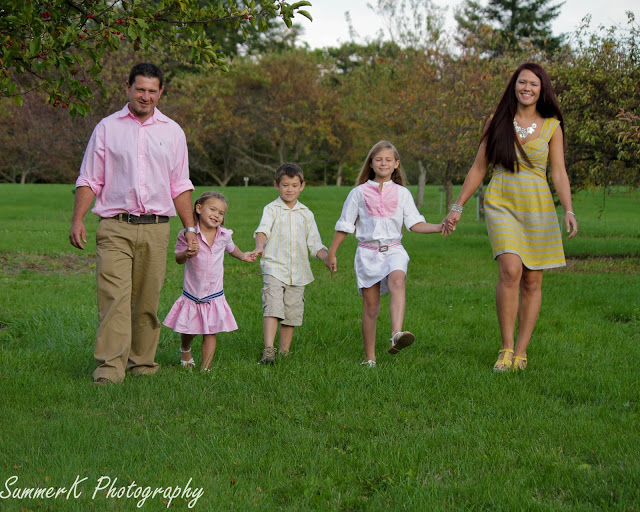 Recently, I was able to spend an evening with this beautiful family.
One of the things I love most about being behind the camera is the opportunity to observe. This family was full of energy and honestly, getting the kids to slow down long enough to capture a photo was most of the battle. There is much I could say about this family and how much I enjoyed standing back and watching them together. Watching Dad pick little ones up and swing them around or watching Mom and Dad stand back and enjoy the unbridled energy of their children. . . this is the gift I am given during these times together.
I think for a time people can fake fun or fake joy or fake the enjoyment of each others company. One thing you can't fake, however, is love. The love this family shares came across loud and clear.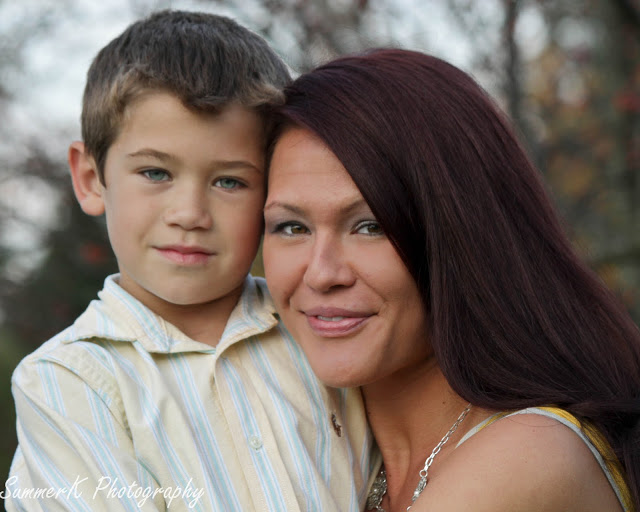 I saw it in the way they looked at each other. I heard it in the way they spoke to one another. I saw it in the way they interacted with each other. More than anything, though, I saw it when they didn't know I was seeing it.


And somehow, their stories and my story intersect. I see their love and the passion in my heart grows. A passion to capture their love and hand it to them to preserve.
This photography thing? I love it.

And day by day I am taking baby steps toward living the life that I imagined. . .
It's never too late, right?

Thank you, Miller Family, for a wonderful evening. . .