. . . that's why I haven't blogged.
You don't believe me, do you? I have proof. See?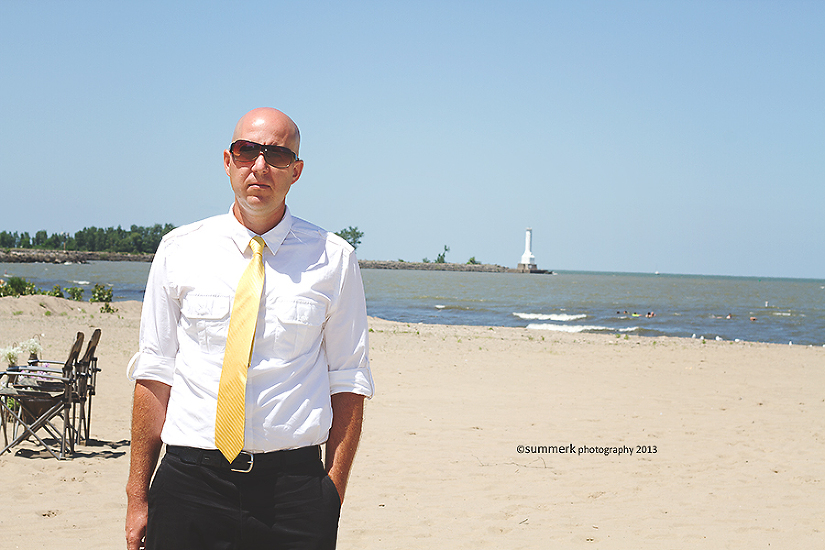 That's Chad. In a tie. On a beach. In. . .
I can't lie. No, I haven't been in Maui. (I wish.) Actually, we were less than two hours from home where I photographed a wedding. On a beach.
That's Chad standing on the beach prior to the ceremony where I was frantically testing the light and my camera settings. I swear, my husband is a saint. I think I have about as many pictures of Chad as I do the bride.
Poor guy.
Anyway, extra time has been devoted to the wedding photos, but I still had to stop in for a moment. I came away from the wedding weekend with many thoughts and experiences that I'd like to share. I need to mull over them a bit, first, though.
Each time I begin to get a bit over-whelmed and consider 'taking a break' from this space, Chad is quick to tell me 'I don't think that's a good idea.' I'm not certain why he says that–perhaps I should ask. I trust that he's right. Recording our story–however uneventful it may be–is important to me.
While Chad and I were basking in the sun frantically chasing a bride in Maui Lake Erie, Charlie, Chanelle, and Meadow spent time with my Dad and my sister. I'm quite certain they will be boaters someday.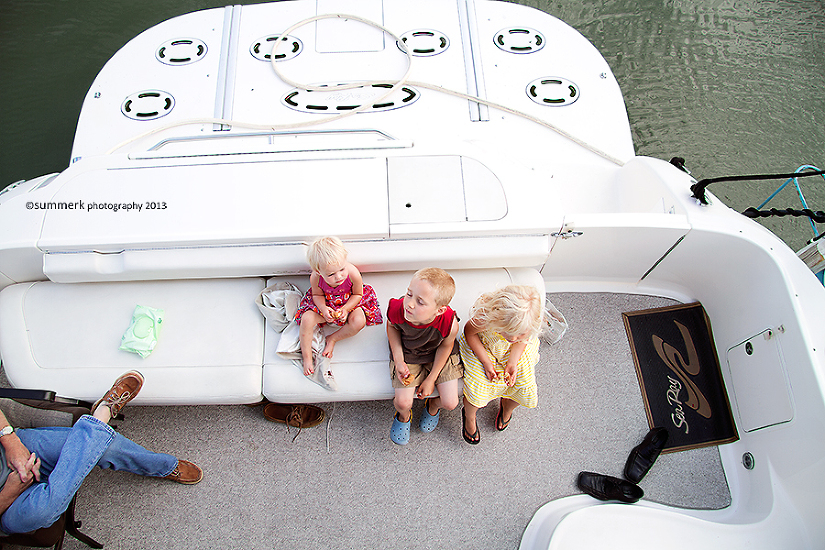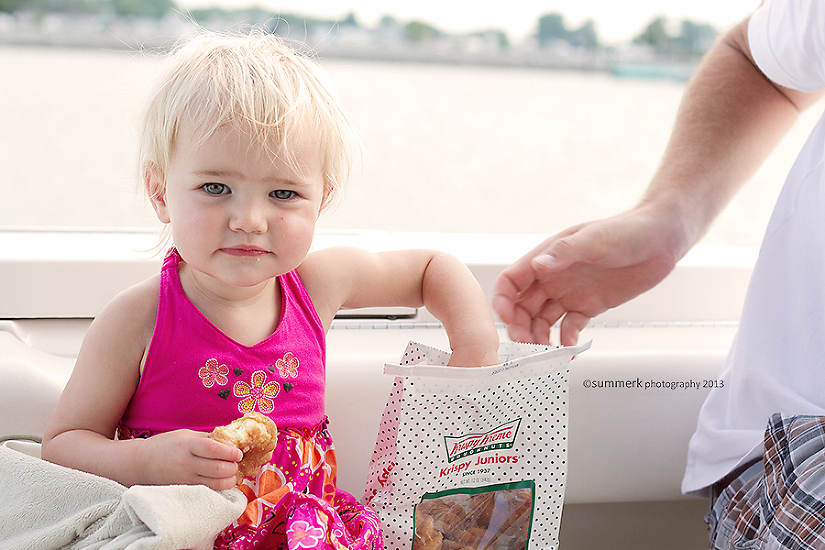 Really, who wouldn't fall in love with something while eating Krispy Kreme donuts and listening to the sounds of lapping waves and watching beautiful sparkles dance on the water? As soon as we got home the questions began, when are we going to Poppy's boat again?


The weekend was a crazy whirlwind. After the wedding we headed home and did our best to recover. While people in Maui likely sit pool side or ocean side–we sit swing set and hose side.


Yep, that's us. Pure class.

The kids and I didn't make any plans for Father's Day. We left it open to do whatever Chad wanted to do. We offered his favorite restaurant, we offered naps, I offered to take the kids and give him some time. . . he wanted none of it. Instead, we ended up at every Dad's favorite place. . .


Doesn't every Dad want to spend his day at the zoo?

There we were, our little family of 5 marching up and down the sidewalks gawking at animals whose enthusiasm to see us was underwhelming. However, with each step we took my awareness of our blessings only grew. Friends, I know I'm blessed. The kids don't (really) know it yet, but someday they will. The man we call 'husband' and 'dad'. He's a good one.

From my Dad, to my FIL, to Chad. . . somehow, the kids and I, we hit the jackpot with the men in our lives. I love to stand back and watch him be a Dad. I like to see the way they cling to him and look for him. I love the way the Meadow
runs
to the door saying
dadadadadadada
when we tell her Daddy is home. I love that they know nothing different than a Dad who is present.

I try not to take this for granted, but I'm certain there are times that I do. I think Dad's like Chad deserve something special. A parade? An award? National recognition? Something! But of course, Dad's like this would never want that. Dad's like this just do what they do in a quiet, unheralded way and that is what makes them so special.
I am so thankful that they have him. That I have him. That we have him.
So, instead of taking a day for himself, Chad made it a day for them. We had some happy kiddos, especially when they found out there were dinosaurs at the zoo.



Seriously, if the dinosaurs are at a zoo in your area–do not pass go, do not collect $200, go directly to the zoo. It's worth the trip.


Maybe I should have entitled this post 'I'm Thankful for Chad' since Chad seems to be the common thread running through this post. It's true, though. I'm so thankful to have him as my partner–not only in parenting, but in life. Maybe I'm just feeling overly sentimental due to lack of sleep, but I don't think that's it. I think sometimes rather than just thinking things–we should say them. Write a note, whisper sweet words, repay kindness, or for me–write a blog.



We may not be on the beaches of Maui, but I'll tell you this. . . simple days like this remind me how good life really is.
*****************
And like I said, I came away from the weekend with a lot of food for thought–things I am still chewing on and hope to write about soon. For now, I wish for you a happy day and a moment to breathe in the beauty of the now.
More later. . .