As we loaded into the car and headed for Kindergarten orientation an email dinged into my phone.
"
Hugs today, Friend. I'm with you in thought."
And another. . .

"Prayers for you. You are not alone."
And another. . .

"This is the hardest day. It will get easier."

One after another, comments, emails, Facebook messages, and texts rolled in offering comfort and reassurance. As Chanelle and I took the 25 minute drive to pick Chad up from work I felt somehow stronger and not so alone as we prepared to usher our Baby Girl (who really isn't a baby, anymore) into this next season of life.
We arrived at the school and I stood back for just a moment and took it in. Here we go. . . there she goes. . .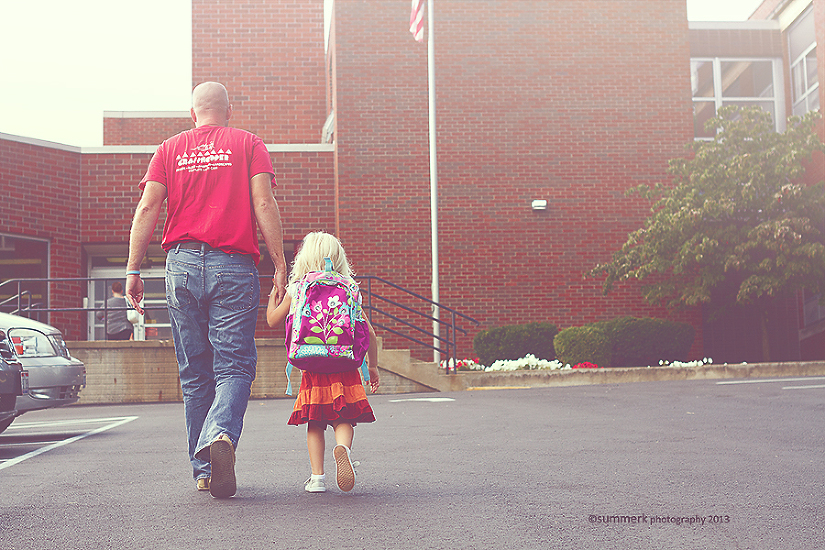 She is so strong. So much more than I. She tucked her tongue into the side of her cheek–the way she does when she is nervous–and bravely walked forward.
So, so strong.
We spent the morning with her at school as she met her teacher and went through the normal day drills. Lunch, bathroom, etc.
So brave.
When we left she said she was excited and 'a little bit nervous' for her next day. I told her that was okay and normal.
We celebrated with milkshakes.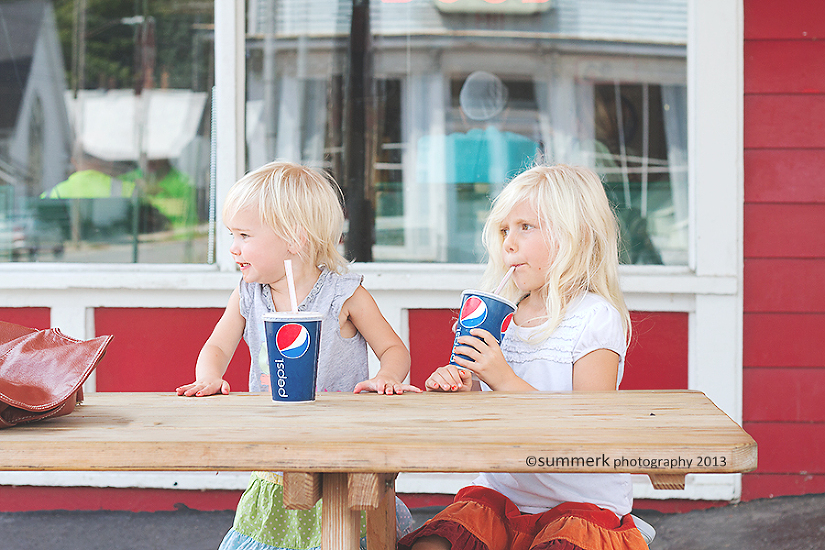 I'm a proud Mama.
But the reason I'm stopping in today? I just have to say thank you (again).
Friends, thank you for being there. Your simple and very caring comments, texts, emails and Facebook messages mean the world to me.
Maybe back in the day ladies stood out by the bus stop and supported and commiserated with one another. Maybe back in the day all the Mama's met at a central spot and cried on each others shoulders while watching the clock for the first day to end.
We live in a different time now.
It wasn't long ago that I picked up the phone and called my Mom with all my questions and fears and grief of change. Monday I said to Chad, the blog community has, in a way, done what Mom used to do for me. . . they make me feel normal.
I hope you know how thankful I am for each of you who stop here and help me to know that I'm not alone. Thank you for helping me to feel not so crazy (even if Chad sometimes thinks I am.). Thank you for walking this journey with us in a strange virtual sort of way.
I am so thankful.
**********************************