I have baby books for both Charlie and Chanelle. Charlie's baby book is full. Chanelle's, well, let's just say its pages remain quite sparse. Since I started blogging, I was able to rationalize my lack of commitment to her little book with elephants and giraffe's on the front by telling myself that the blog is so much better. I stood tall with the knowledge that not only will the contents of good ole' Running Chatter have the data of their lives, but pictures and stories, too.
And then the day came when a day went by. . . and then two. . . and three. . . and four. . . and the blog remained silent. I wondered if I was again letting my commitment to documenting the past waiver. If I was slipping in my ability to sit down and reflect and to capture the daily ordinaries of our lives.
Perhaps, I've slipped a little. Honestly, I'm listening to my body which is shouting loudly. . . SLEEP. CHILL. REST. So in between the waking up (a little late) and going to bed (a little early) I've found myself simply doing what needs to be done. . . sleeping, chilling, resting.
But still I come here this evening to reconnect with this space that has become so safe and comforting, simply to throw out some running chatter. . .
**************************************
1. Big Day
Friday is a big day at our house. A day that we have been anticipating with excitement for many months.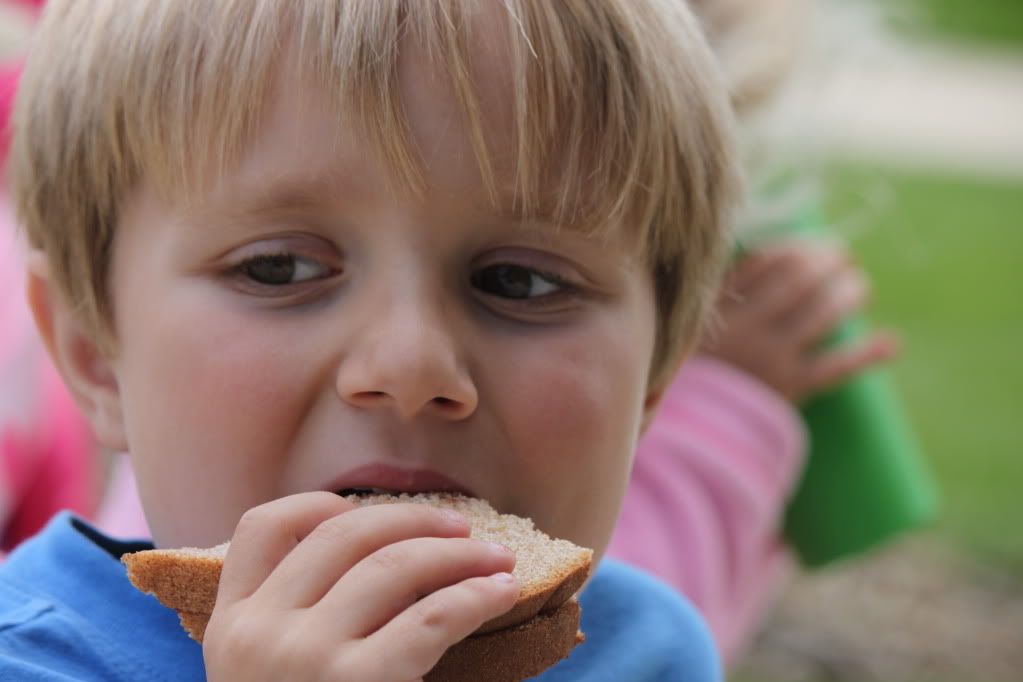 He's graduating from preschool. Oh, my pregnant heart wants to get emotional about this, and likely will, but let me just say that I am so proud of this little guy. In two years we've watched him blossom from a shy, timid, little boy to a boy who is confident and secure and developing his own thoughts and ideas. Still shy and timid at first, but not afraid to try new things and step outside his circle of comfort. He has been practicing and preparing for this day and I am more than thrilled and a little bit heart-broken to watch this transition happen.
I'm quite sure he will be valedictorian today.
**********************************************
2. Village
They say, it takes a village–to raise kids, that is. I am a believer in that statement and am so thankful that our village is HUGE. Just this week, we've spent much time with various segments of our village and my heart is over-whelmed with awe at the gift we've been given in our village. . .
Aunt April. . .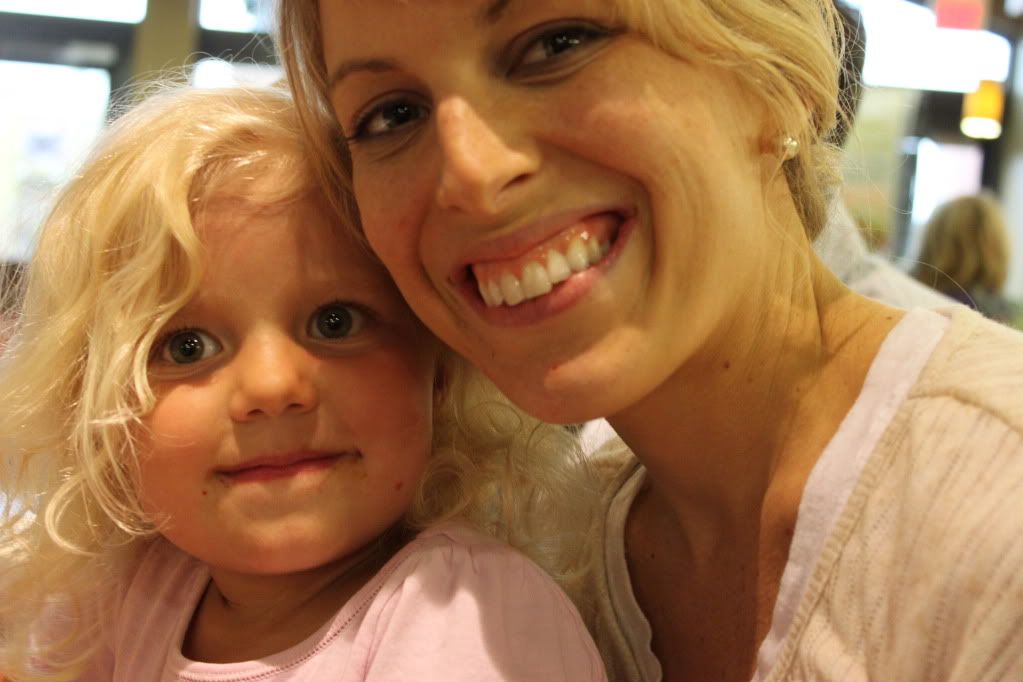 Uncle Matt. . .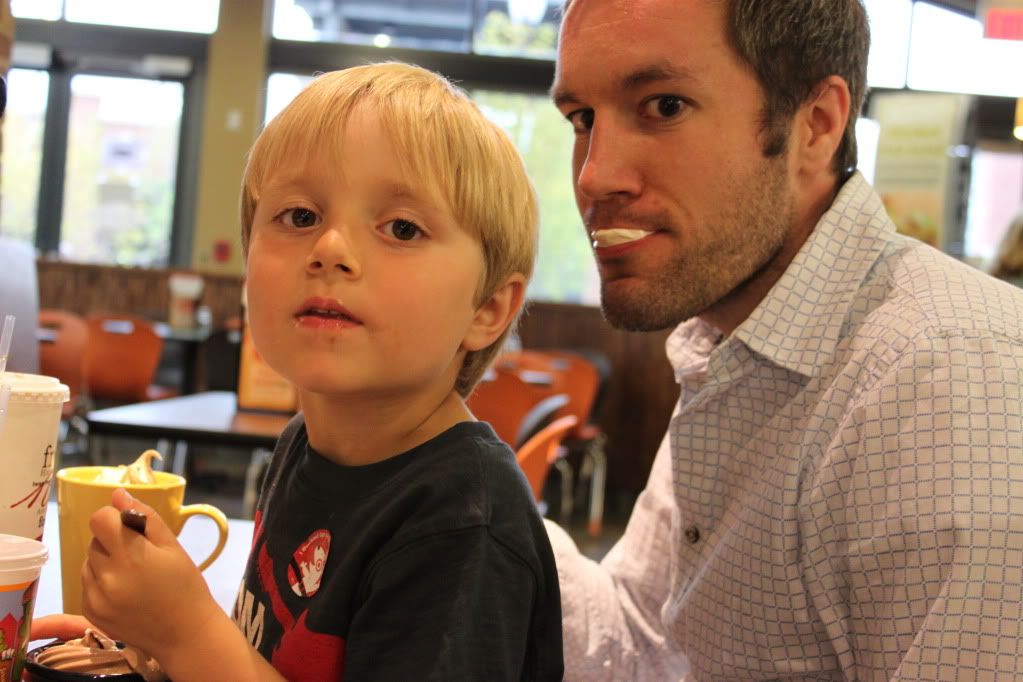 Gran and Gramps. . .

Aunt Ashley. . .

"Aunt" Katy. . .

Miss. Nancy (our incredible neighbor)

. . . and that's just this week. Our village is large and expansive and I owe so much love and gratitude to all of these people who love our kids, just as we do. We know that we have a gift in these people, and there is no price tag that could be placed on it. We are better and our kids are better because of our village.
***********************************************
3. Blanket
When my sister arrived yesterday she handed me a gift bag with this inside. . .

. . . a brand new blanket for a brand new baby. I can't tell you how many times I've rubbed my hands over the plush material while reminding myself that this is real. For some reason, holding this blanket made it all very real. Our family is really going to grow. We will be a family of five. Although I don't know how, I know that my heart will expand even more on the special day when we meet our new family member.
We have a new blanket. . . it's really going to happen.
I'm getting excited.
************************************************
4. Dad.
My dad is coming today for Charlie's graduation. I'm so excited!
Enough said.
**************************************************
5. Hair
I used to have really long hair. Long as in all the way down my back. My sister in law (Aunt April, from above) rescued me from my hair. I'm a little person. . . my super thick locks took up most of presence. Little by little my hair has been creeping shorter and shorter. I trust my SIL completely and give her the reigns. She cut my hair this week.

This isn't my SIL. . . this is my dearest friend from H.S.
. . . it's never been this short. . . I'm diggin it.
************************************************
6. Sisters
My sister visited this week. We love when she comes. Each time she leaves I think, I wish she lived closer. We make the most of our time. We do what most adult siblings to. . .

. . . we color. Isn't that what everyone does? Ha!
I think that is what is best about when she comes. No need to entertain or do anything special. Just like when we were little girls, we sprawled ourselves on the floor surrounded by broken crayons and went to town on Cinderella and Toy Story characters.
We really are that cool.
**************************************************
7. Rocks
Charlie has learned how to skip rocks. I must say he's quite good at it. There is this little park we like to go to that is perfect for his venture. He searches out the flattest and smoothest rocks, wraps his arm around his body, sticks his tongue out, and flings that rock as if he were throwing a discus in the Olympics.


One, two, three and a celebration with each toss. . . "Mommy! I got three!"
His joy is infectious. His joy brings me joy.
***********************************************
Today we will close one chapter of many to come in Charlie's life. Preschool.
I'm sure I will need to take a Kleenex or two to dab my eyes of the pride that will flow as I watch him continue to grow and become more and more independent. Openings and closings, beginnings and ends. . .
Life really is about going with the flow and enjoying both the ebbs and the flows that come with each transition. I cried tears of sadness when we dropped him off for his first day of preschool nearly two years ago. Today, though, my tears will be tears of pride and excitement (okay, and maybe a tad bit of sadness) as I see his world opening up a little more with each passing season.
It truly is all good.
Have a wonderful Friday, my Friends!